Applying Basic Data Analysis Tools, GCSE Coursework Example
This GCSE Coursework was written by one of our professional writers.

You are free to use it as an inspiration or a source for your own work.
Introduction
Health promotion and disease prevention are critical components in order to achieve optimal health and wellbeing. Valuable resources must be identified that will provide opportunities to address important issues for many population groups. For example, older adults and the aging population face their own specific challenges that have a significant impact on their overall health. In addition, veterans experience challenges of their own that must be addressed in order to improve their health. For each of these population groups, it is necessary to develop sound and appropriate educational materials in order to accomplish health improvements and to prevent disease. As a result, it is important to identify areas where weaknesses exist and how different opportunities for growth might be considered to achieve positive outcomes for patients. In using existing datasets or in developing future studies, specific trends and changes have impacted these populations in different ways and should be considered when developing assessments for future care and the costs of treatment. The following discussion will address these considerations in greater detail in order to determine how to educate the population regarding these groups and their specific healthcare needs.
Analysis
Older adults and the aging of the population as a whole creates many health risks, including coronary artery disease (Odden et.al, 2011). Without the appropriate interventions, it is likely that these risks will continue to rise, and the subsequent costs of healthcare will also increase (Odden et.al, 2011). It is important to identify these risks and to determine if there are steps or strategies that might be effective in supporting these populations as they continue to experience the consequences of aging (Odden et.al, 2011). Due to the skyrocketing costs of healthcare, it is necessary to develop cost effective measures that will reduce the risks associated with coronary artery disease, particularly for older adults (Odden et.al, 2011).
There are considerable issues related to the rising cost of healthcare services for older adults that could be prevented or minimized, even under current conditions (King and Guralnik, 2010). For example, there is an upwards trend of disabled older adults in the United States that is cause for concern, which reverses an existing downwards trend (King and Guralnik, 2010). Therefore, it is important to take advantage of key principles that may be effective contributors to the overall containment of healthcare costs for older adults (King and Guralnik, 2010). By improving the quality of life of older adults, promoting preventative measures and routine testing and office visits, and providing emotional support, older adults may ultimately improve the quality of their lives, thereby reducing the costs associated with healthcare services throughout the United States (King and Guralnik, 2010).
For the veterans population, other issues must be considered that play a role in limiting the quality of their care and treatment in many healthcare settings, including the Veterans Administration system (Gao et.al, 2011). On possible benefit would be to consider the following measures: "Policy makers should focus on what aspects of certain VA medical centers allow them to provide better care at lower costs and consider policies that incentivize other providers, both within and outside the VA, to adopt these practices" (Gao et.al, 2011, p. 655). These conditions support the ongoing necessity for new educational programs for healthcare providers to facilitate improved quality of life within this population group (Gao et.al, 2011). Since most veterans experience unique challenges that are atypical of other populations, their needs must be addressed in different ways than those of other populations (Gao et.al, 2011).
Finally, Kizer and Dudley (2009) address the importance of the need to overhaul some components of the Veterans Administration in order to accommodate the ever-changing needs of the veteran population. In response to these challenges, a number of segments were modified to better support veterans and their healthcare concerns (Kizer and Dudley, 2009). Some of these changes provided a greater level of accountability and supported the ability to provide greater quality of care to veterans (Kizer and Dudley, 2009). From this perspective, it is important to utilize this model and to reflect upon the changes that have been made that provide a positive influence for veterans and their healthcare needs (Kizer and Dudley,2 009). Nonetheless, with the changing landscape of healthcare practice, statistics must be generated to determine how organizations such as the VA might cope with emerging population trends that directly impact their services (Kizer and Dudley, 2009).
Conclusion
The US population is in a constant state of transition and faces increased risks associated with aging and the rising costs of healthcare. It is necessary for healthcare organizations to use existing data analysis tools to decipher important information that will provide a valuable contribution in educating populations regarding their healthcare needs. These opportunities also support the ability to modify behaviors to ensure that healthcare costs are kept under control as best as possible. For older adults and veterans, there are specific concerns that must be addressed and that lead to many complications for these populations. The expansion of education must play a role in supporting positive outcomes for these groups and to reduce the increase in healthcare costs that continue to occur. The development of these objectives will provide greater support for these populations so that their needs are met in an effective manner at all times.
References
Gao, J., Moran, E., Almenoff, P.L., Render, M.L., Campbell, J., and Jha, A.K. (2011). Variations in efficiency and the relationship to quality of care in the Veterans Health System.Health Affairs, 30(4), 655-663.
King, A.C., and Guralnik, J.M. (2010). Maximizing the potential of an aging population. Journal of the American Medical Association, 304(17), 1944-1945.
Kizer, K.W., and Dudley, A. (2009). Extreme makeover: transformation of the Veterans health care system. Annual Review of Public Health, 30, 313-339.
Odden, M.C., Coxson, P.G., Moran, A., Lightwood, J.M., Goldman, L., and Bibbins-Domingo, K. (2011). The impact of the aging population on coronary artery disease in the United States. The American Journal of Medicine, 124(9), 827-833.
Stuck with your GCSE Coursework?
Get in touch with one of our experts for instant help!
Messenger
Live chat
Time is precious
don't waste it!
Get instant essay
writing help!
Plagiarism-free
guarantee
Privacy
guarantee
Secure
checkout
Money back
guarantee
Get a Free E-Book ($50 in value)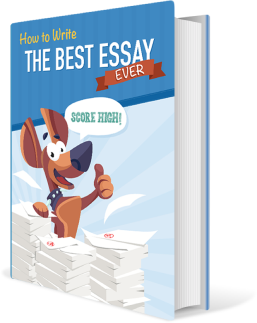 How To Write The Best Essay Ever!