Based Buprenorphine Taper vs Maintenance, Article Critique Example
This Article Critique was written by one of our professional writers.

You are free to use it as an inspiration or a source for your own work.
The primary study objective was to determine if buprenorphine taper was an effective means of treating prescription opioid dependence in comparison to an ongoing maintenance approach. The study was comprised of a 14-week, single-site, open-label, randomized clinical trial format.
Patients were selected from Yale-New Haven Hospital and were included if they have prescription opioid dependence; they were excluded if they met DSM-IV-TR criteria were dependent on alcohol, benzodiazepines, or cocaine, had a prior heroin addiction, were suicidal, and who had depression that was untreated or another psychotic disorder. The average age was 30.3-30.5, over half of the patient population was male and White, eight patients were of Hispanic origin, and approximately one-half were employed full time.
Randomization of patients to buprenorphine taper or ongoing maintenance therapy using this drug was adopted with a desired dose of 16 md/d of buprenorphine or lower, using a timeframe of six weeks of stabilization, and occurred over a three-week period. The treatment lasted three weeks and also provided resources for opioid withdrawal, as well as physician and nurse counseling.
The study was controlled using an active-comparator-control approach by giving different type of therapy which was an ongoing buprenorphine maintenance therapy of 16 mg per day.
The primary outcome measures were considered to be the percentage of opioid-negative urine samples, number of days of illicit opioid use as reported by patients, and periods of abstinence as reported by participants. Secondary outcomes were associated with the number of patients who were eligible to transfer and to achieve treatment retention for a period of time. The effect size of opioid-negative samples was 0.55 for further consideration, summarized as follows: 1) 35.2 percent on the taper method at 95 percent CI, and 53.2 percent on the maintenance method at 95 percent CI.
The X2 test was used to evaluate patient characteristics at the time of enrollment, along with analysis of variance with the intent to treat; in addition, the independent test was used to evaluate the opioid-negative urine samples and the number of weeks of opioid abstinence. The effect size was 0.55 using the Cohen d statistic and used a sample size of 120 patients, but actual enrollment was 113 patients. The intention-to-treat principle was used for the study, and the secondary outcomes included treatment retention and patients that met criteria for protective transfer. Primary outcome measures included the percentage of opioid-negative urine samples, the number of days per week of opioid use as reported by patients, and the maximum number of weeks of abstinence.
The study results determined the following: 1) Buprenorphine taper led to a reduced number of opioid-negative urine samples, along with a higher level of illicit opioid use in patients; 2) Those who went through buprenorphine taper did not commit to full treatment and experienced subsequent relapse; and 3) buprenorphine maintenance therapy is far superior to the taper method to improve the management of opioid dependence.
The study was limited by the following: 1) Participant eligibility was limited by the exclusion of patients with prior cocaine or alcohol dependence; 2) The physicians used for the study are atypical in that they possess higher levels of experience than those in traditional primary care environments; and 3) On-site drug support or counseling is not readily available in most settings
This study will impact clinical practice because it demonstrates the overall positive impact of buprenorphine maintenance in treating patients with opioid dependence in a manner that is likely to promote the highest level of success for these patients.
Based upon the information provided in the study, buprenorphine maintenance is the recommended method because 1) it provides a higher level of consistency and support for this patient; 2) it supports the patient's ability to wean off of the opioid and to also focus on other addictions; and 3) it enables the patient to have a greater overall emphasis on recovery and general wellbeing.
The improvement of buprenorphine medication use requires the following tools: 1) the availability of nurses and experienced physicians to work closely with this population; 2) the availability of counseling services for this population group; and the recognition of ongoing treatment as a means of greater prevention in order to refrain from a relapse at some point in the future.
Stuck with your Article Critique?
Get in touch with one of our experts for instant help!
Messenger
Live chat
Time is precious
don't waste it!
Get instant essay
writing help!
Plagiarism-free
guarantee
Privacy
guarantee
Secure
checkout
Money back
guarantee
Get a Free E-Book ($50 in value)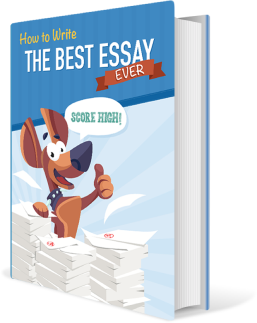 How To Write The Best Essay Ever!