Masters in Diplomacy, Application Essay Example
This Application Essay was written by one of our professional writers.

You are free to use it as an inspiration or a source for your own work.
When I started my higher education at the University of Washington, I was inspired by a Medical Anthropology class that introduced me to the relevant global and local health processes, health disparities, resistance through intersectional transformative justice, and systemic racism in health institutions. While this class pushed me to question what I knew, the UW International Relations courses were unsuccessful. These classes only scratched the surface of what international relations are built upon. I learned about the global trade chain, but these courses did not dive deep into areas that global trade affected and the socioeconomic consequences for the communities involved. For this reason, I decided to transfer to the University of California Santa Barbara to major in Global Studies. The degree provided an interdisciplinary approach to multilateral issues, processes, and institutions with social, political, economic, and environmental effects globally and locally. Not only did this degree have a three-language requirement, but it also had an area studies requirement. I knew it would mold me into the academic I aspired to be.
UCSB's Department of Global Studies pushed me beyond my preconceived worldview and encouraged me to begin my research. I partnered with Professor Malhotra to research the effects of family and women-tailored laws in different areas of the world. From research on immigration policy in India to abortion and women's rights in Texas, I expanded my knowledge of the law relating to the reality of people rather than the hypothetical generalization of the law itself. My legal research in the classroom sparked my relationship with Her Lawyer, to work with an organization connecting women needing legal help to top attorneys in their area. I have a passion for women's rights and want to help women who face different challenges. I wrote and researched over 100 published legal journals to help women seeking free and accessible legal help. Through this, I was able to study various subjects as well as help women all over the U.S.
The Diplomacy degree highlights my passion for helping communities on a personal level, which has also been essential to life. I was the Diversity and Equity Director for an organization of two hundred women. I implemented policies tailored to equip the organization for a more equitable and inclusive environment. In addition, I am currently employed as a Behavioral Interventionist for people with autism. I get to learn and work with a community of disabled people to not only teach individuals essential life skills, but also to understand a community that has been marginalized and explore on the ways to cultivate change. With this experience, I have broadened my skills in surveying communities, recognizing disparities, and empathizing with individuals and their realities.
The Global Governance and Diplomacy program is the ideal fit for me to expand and enhance my knowledge and apply my skills to real-world issues. I want to keep addressing interdisciplinary, contemporary global challenges in foreign affairs and go beyond the higher education I have already received. My most extensive research is in French-speaking countries and Eurasia, which is my concentration for my bachelor's studies. I intend to write my dissertation on Global Health Disparities and Gender in Northern Africa. Knowing French and Spanish and learning Arabic will aid me in the continuation of my research in the diplomatic studies of this region. As part of a UC study abroad program, I spent three months in France and studied social movements concerning art, and covered the French revolutions compared to other nations' revolutions against the monarchy. This venture inspired me to pursue multilateral comparative fieldwork, which I want to take up in the global Governance and diplomacy degree. I have done my initial research in Santa Barbara, and I want to continue to explore and learn from top professors with extensive knowledge in England. I aim to take that knowledge and build research and a career from this experience to create global solutions.
As well as advisors, the courses within this degree are what drew me to this program. My courses of top interest include Surveillance and Human Rights, Global Environmental Governance, and Peace-building and State Building. These topics pose me with curiosity and make me excited to dive deep into this program. Human Rights and Surveillance play a crucial role in everyday life, and it is vital to understand them from a Global Governance perspective. Environmental Governance is a continuously-changing reality of great importance, and unless monitored, we shall witness the extinction of states. I want to be part of the change where we push for large-scale sustainability. Working for Peace-building and restructuring post-conflict states has to be a global priority. The course on Peace-building is vital and of utmost importance. Understanding the volatile issues of these courses is of the highest priority. While I plan to take various courses within the department, these are the courses that grabbed my attention due to their crucial roles in today's global community.
After my education at Oxford, I will take my expertise into my career as a diplomatic and foreign affairs officer. I have had this dream since I visited London at seventeen and learned about its diplomatic and foreign affairs sector. England's role as an international hub for global relations inspired me, and I want to participate in the multicultural intersection that makes the area unique. I will take the FSO post-graduation and begin preliminary work at an NGO before working in the government sector. My education in the global governance degree will prepare me with the skill set of knowing the language, economy, social affairs, and political climate of different regions. This graduate degree is essential in helping me gain the advantage of specialization when entering my career path. After my fieldwork and time abroad, working in academia would be the next step to provide guidance and opportunity to others working to make the world a better place. The Global Governance and Diplomacy Masters will enhance my previous university education in Global Studies and professional experience to become a change-maker in a world that needs solutions. I look forward to begin the next step of my education in this institution.
Stuck with your Application Essay?
Get in touch with one of our experts for instant help!
Messenger
Live chat
Time is precious
don't waste it!
Get instant essay
writing help!
Plagiarism-free
guarantee
Privacy
guarantee
Secure
checkout
Money back
guarantee
Get a Free E-Book ($50 in value)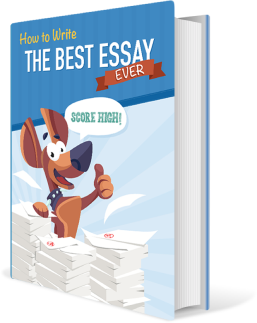 How To Write The Best Essay Ever!