Bigotry in Imitation of Life: Peola's Dilemma, Movie Review Example
This Movie Review was written by one of our professional writers.

You are free to use it as an inspiration or a source for your own work.
In the movie Imitation of Life, the film version of Fannie Hurst's best-selling novel, there are many interracial relationships presented: the friendship of the two adult women, Beatrice and Delilah, one white, one black, the white woman being the employer, the black one being her employee; their daughters, who remained friends from childhood; Delilah's daughter, Peola, and the white man to whom she became engaged eventually; and Peola's internal struggle between her desire to be white vs.  the actual fact of her black racial identity.  This paper will discuss Peola's struggle, feeling it as an interracial relationship in itself, although clearly this is not an orthodox interpretation of the assignment.  Nevertheless, it is a wonderful example of the many racial issues that were typical of 1930s America, and provides a vast opportunity to explore their complexities.  Although the plotline presented in the movie thankfully bears little resemblance to today's attitudes towards race in most places and amongst most people, it is a vivid portrayal of the time in which the movie was first aired.
Peola is the character in the movie who expresses the most bigotry about blacks, despite her own racial identity, because she engages in "passing" for white; the most were inching words in the story are when she rejects her mother who has selflessly worked and sacrificed to raise her daughter lovingly.  Peola doesn't want to risk people discovering that she is actually African-American by having her mother, who is dark-skinned, visit her when other people might see her and realize that Peola is also African-American.  She says to Delilah, who has been searching and searching for her when she disappears as a young adult and finally finds her, "Don't come for me. If you see me in the street, don't speak to me. From this moment on I'm White. I am not colored. You have to give me up." It is one of the movie's most wrenching scenes.
The theme of the movie describes a common myth that appeared in literature about African Americans during that time period and long afterwards, that of the "tragic mulatto," representing the idea that mixed-race people can never be happy (Abagond 2009.) Peola portrays a character who is exactly the opposite of her mother, who knows where she stands in the Jim Crow hierarchy: at the bottom.  She is good-natured and resigned to her lot in life, appearing mostly content.  This was a fable widely believed by white audiences: that since African Americans were better off appearing to be good-natured, that meant that they were truly pleased with their lives.
By contrast, her daughter hates being black, once to live as a white person and to have the future that white people can ascribe to.  She wants to be loved by a white man, and to marry a white man.  As long as a white man doesn't know her secret, she believes that her beauty, sensuality and other attractive qualities bring the potential to marry a white man as long as he doesn't know her identity.  That way, she could live without the stigma of being black, which, in the 1930s, was a significant and measurable stigma indeed (Pilgrim 2000.) Inevitably, she runs away from school, breaking with her mother completely and continues to pass for white.  Indeed, she does manage to become engaged to a white man but once he finds her true identity, he breaks off the relationship.  This confirms Peola's worst fears about people finding out that she is African American.  Ultimately she returns home to participate in the orgiastically tearful funeral of Aunt Delilah, who has died of a broken heart (Sennwald 1934.) Peola returns and finally realizes what she has lost: a devoted, selfless mother who only lived to see her daughter accept who she was she is and find happiness.
Besides the fiancée who rejected Peola once he found out she was black, Peola expresses the most racist views in the movie, and is easy to find her despicable because of both what she did to her mother and her consistent selfishness.  In fact, her character was so disliked that from the mid-1930s for the late 1970s, Peola was an insult used by blacks against light-skinned black women who identified with mainstream white society This was an insult similar to calling someone an Uncle Tom, a light-skinned female version (Pilgrim 2000.) However, although it is hard to feel sympathy for Peola, when one considers the years prior to the civil rights movement of the 1960s, it becomes a bit more possible to empathize with her.  Even though organizations like the Ku Klux Klan had declined to some extent, many black people had moved to the north where tensions between the races were palpable as well.  Not only did black people receive lower wages than white people when they were able to find work, but it was only in 1937 that Congress finally introduced an anti-lynching bill which was bitterly debated.(Issues of Race in the 1930s n.d.)
In the context of so much serious hatred and prejudice that clearly remained after the Civil War, one can understand why Peola felt that her life would be better, not to mention safer, if people thought she was white.  Through her eyes, what she saw for mother was a woman who worked tirelessly and endlessly for little result.  She herself had many more options as long as people saw her as a white woman; this was validated again and again with the most obvious example being that her fiancée broke their engagement, furious, when he found out that she was black.  This only reinforced her greatest fears about revealing her true identity.  It was only at her mother's funeral when she witnessed tremendous numbers of people, black and white, who attended in order to pay their respects and show their love and admiration for her that she was able to consider that it was possible to be loved and respected despite being black.  That was a difficult lesson to learn in 1930s America, however, even as that movie reinforced many stereotypes: black people working as domestic employees, never complaining, providing a sounding board with wisdom to the white people for whom they worked, proving to be a better and more loving mother to her child as well as her employers child than her boss was to her own daughter.  Who did the white child turn to for advice and comfort in the absence of her own mother?  Delilah, of course.
I have seen the movie several times, the most recent of which I watched it with an African-American male and both of us ended up in tears at the end of the picture.  While not a masterpiece of literature, Imitation of Life is an interesting portrayal from a white perspective of what America look like in the 1930s regarding racial issues.  In that light, Peola is a very melancholy woman in a nearly impossible situation: looking white, having firsthand experiences seeing the differences in the way she would be treated as a white woman vs. a black woman, and naively believing that she would be able to succeed in continuing to misrepresent herself.  The result was losing her mother, the only person who knew exactly who she was and couldn't have loved her more.
References
Abagond. Imitation of Life. August 24, 2009. https://abagond.wordpress.com/2009/08/24/imitation-of-life/ (accessed February 5, 2011).
Issues of Race in the 1930s. http://xroads.virginia.edu/~ug02/newyorker/race.html (accessed February 5, 2011).
Pilgrim, David. "The Tragic Mulatto Myth." Ferris State University Museum of Racist Memorabilia. November 2000. http://www.ferris.edu/jimcrow/mulatto/ (accessed February 5, 2011).
Sennwald, Andre. "Movie Review: Imitation of Life." The New York Times. November 24, 1934. http://movies.nytimes.com/movie/review?res=9A03E7D71430E033A25757C2A9679D946594D6CF (accessed February 5, 2011).
Stuck with your Movie Review?
Get in touch with one of our experts for instant help!
Messenger
Live chat
Time is precious
don't waste it!
Get instant essay
writing help!
Plagiarism-free
guarantee
Privacy
guarantee
Secure
checkout
Money back
guarantee
Get a Free E-Book ($50 in value)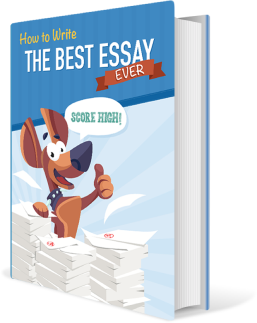 How To Write The Best Essay Ever!