Bipolar Disorder, Questionnaire Example
This Questionnaire was written by one of our professional writers.

You are free to use it as an inspiration or a source for your own work.
Discuss what the position of behavior analysis is in regards to dealing with diagnoses in relation to the discussion of mentalism discussed in all of your texts. How useful would the diagnosis of Bipolar Disorder be in understanding this case and specific situation?
Bipolar disorder is a depressive condition that results in severe mood changes. These occur as a result of mental reaction to certain phenomenon. As diagnosed one of the most common means of treating bipolar disorder is through changing and managing things that happen within the individual's environment (Reiser & Thompson, 2009). This can be done by examining the individual's risky behaviors, the manner in which they feel and react towards certain things and trying to repair the broken relationships that they once had with the others (Belmaker, 2010). In accordance to the behavioral analysis, it is imperative that the descriptors in her environment that makes her react in that manner be evaluated. Understanding of bipolar disorder can help in analyzing the behavior especially her response to certain things within her environment. Proper understanding will also reveal the reasons why at some instances she reacts strangely hence coming up with a proper treatment for her. Various episodes of hypomania can also be diagnosed to ensure proper results are achieved.
How might Joanne's history of racism and her history of psychiatric institutionalization be conceptualized as a motivating operation for future behaviors? What types of behaviors might be increased or decreased (don't use the example illustrated in the last paragraph – hypothesize what you might see)?
According to cusps principle, most behaviors are as a result of continuous systematic patterns of events in an individual's life. These patterns of events are the things that could have probably caused harm or some level of depression in their mind (Kazdin, 2009). As a result, they develop natural response to such as a way of controlling and dealing with the situation. In the case of the 60 years old Joanne, racism has acted systematically to cause her hatred for white people. Cusps have been defined as simple or complex behavior changes that may systemically lead to generation of more complex ones (Rosales & Baer, 2007). For instance, Joanne's situation could get worse to an extent of her not buying from the shops of the white people. This behavior could be systematically developed due to the fact that she feels these people cannot be of help to her in any way. These types of cusps normally bring in these collateral behaviors through constant exposure of the organism to the relevant contingencies.
For the last paragraph, draw a grid and identify ONLY the SD, the response (i.e., Joanne's screaming and yelling) and the consequence of the interaction that Joanne had with the teacher.
Joanne's yelling at the teacher could result to various consequences. For instance, the teacher could interpret her action for hatred hence may not call her again to solve issues of her grandchild in school. In addition, Joanne if not well advised may develop more hatred towards the teacher and may never picks her calls again. In the end, the child's school performance will get dismal and largely affected.
Assume that the teacher never speaks to Joanne again on the phone. How was Joanne's screaming and yelling behaviors reinforced? Which principle is operating on the teacher's phone-speaking behaviors?
Reinforcement of this kind of behavior can be achieved through little teachings on how to manage such situations. Thus, the teaching sessions on verbal behaviors should help them develop better attitudes and moods to face such. Joanne can also be exposed to similar situations to help her learn various ways of overcoming the same. The principle behind her yelling is the motivating operations principle (Leahy, 2007). Under this principle, the subject is coerced by a very powerful force to act in a certain manner that will result in them acting in anger. In this case, the force pushed her to yell at the teacher.
Explain how motivating operations changed Joanne's response in relation to the discriminant stimulus.
Motivating operations normally exert very powerful influences on the affected persons and giving significant allusion to those within the environmental settings (Leonard & Jovinelly, 2012). In Joanne's view, this has created some value on the consequences, which are meant to be punishment that is subject to constant changes. This means that she can react in many ways just to respond to the given stimulus.
References
Rosales-r uiz, J. Â., & Baer, D. M. (2007). Behavioral cusps: a developmental and pragmatic concept for behavior analysis. Journal of Applied behavior Analysis, 30(2), 533- 544.
Belmaker, R. (2010). Bipolar Disorder. New England Journal of Medicine, 351(5), 476-486.
Kazdin, A. (2009). Unobtrusive measures in behavioral assessment. Journal of applied behavior analysis, 1(123), 713-724.
Leahy, R. L. (2007). Bipolar Disorder: Causes, Contexts, And Treatments. Journal of Clinical Psychology, 63(5), 417-424.
Leonard, B., & Jovinelly, J. (2012). Bipolar disorder. New York: Rosen Pub..
Reiser, R. P., & Thompson, L. W. (2009). Bipolar disorder. Cambridge, MA: Hogrefe.
Stuck with your Questionnaire?
Get in touch with one of our experts for instant help!
Messenger
Live chat
Time is precious
don't waste it!
Get instant essay
writing help!
Plagiarism-free
guarantee
Privacy
guarantee
Secure
checkout
Money back
guarantee
Get a Free E-Book ($50 in value)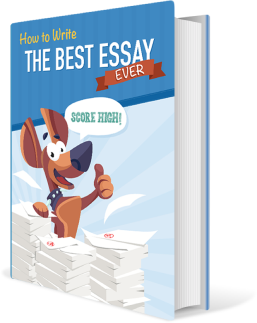 How To Write The Best Essay Ever!