Business Communication, Article Writing Example
This Article Writing was written by one of our professional writers.

You are free to use it as an inspiration or a source for your own work.
Question One
Not long ago, I was having dinner with family at a relatively expensive restaurant. It was a special occasion, and I had made sure of the menu, reservation, etc. I did not request any special attentions, believing that the restaurant's reputation for fine service would take care of all our needs and assure a good experience. From the moment we arrived, however, there were problems. They were unable to seat us at the reserved time, and acted as though this was to be expected. We waited in the lounge for half an hour and, when no one came to us, I approached the maitre'd, who then told me our table was ready. The service provided during the meal was minimal, at best, as it seemed our server was overburdened. All in all, it was an extremely disappointing, and expensive, evening.
I resolved to write to the General Manager of this restaurant, rather than its corporate location, because I felt the GM would have a greater interest. The writing I employed was civil, calm, and direct. I adopted a professional tone throughout, to emphasize that an absence of professionalism prompted the letter. I began by acknowledging the restaurant's excellent reputation, and used this to reinforce how we were anticipating a certain experience. Without going into excessive detail, I described the lapses, as in a failure to express regret at keeping us waiting and no reassurances made as we were. Most importantly, I kept the letter open-ended, implying that we would be pleased to try the restaurant again, if we could be assured of more proper treatment. This was to encourage a conciliatory response, which came in the form of a gift certificate.
Case Five
The Black & Decker memo suffers, more than anything, from poor choice of tone. This memo confuses professionalism with abruptness, and essentially addresses the company's traveling employees in a scolding manner. It imparts as well a sense that the company is in deep trouble, which cannot be a desired goal. Moreover, the structure of the memo is haphazard, randomly going from specific instructions to general remarks about waste. It also unnecessarily reiterates the "bad news," which can only have a more depressing impact. The following rewrite addresses these flaws:
Dear Traveling Executives:
As you likely know, Black & Decker is facing certain economic constraints as we maintain our leading place in the market. To meet these challenges, personnel in every department are "tightening their belts" somewhat, and we are confident that you will want to do your own part in keeping the company strong in these demanding times. To that end, we ask that you consider the following suggestions. They will not significantly impact on your work or your comfort as you travel, and they will mean a great deal to the company.
1 – First, think about videoconferencing in place of actual meetings. The technology is excellent, and it provides enormous savings all around, as well as eliminating the need for you to venture out yet again.
2 – Please look at less expensive hotels. Even budget hotels today have a wide range of amenities, and offer comforts less costly hotels and motels of the past did not.
3 – Strategize your flights in a proactive way, from perhaps flying for less at a different time, to using the options of nearby airports. These efforts alone can save us all enormous amounts, with minimal inconvenience to you.
4 – Lastly, please be mindful of the "little things." Email, rather than use the hotel phone. Take the time to fill up the rental car's tank, rather than incur the huge premium Black & Decker pays when the car company does so.
Company-wide, we are making cuts, but these actions can only increase our efficiency and reinforce our standing in the industry. We are confident that you will join in on doing your part, as we thank you for the cooperation.
Case Seven
Reply to inquiry to Lee Valley Tools:
Dear —-:
First of all, allow me to sincerely thank you for your suggestion that Lee Valley handle the mid-range hand planes discussed. It is gratifying to know that our own standing attracts such interest, and from such reputable operations.
Regrettably, I must inform you that we have carefully considered the product, and we do not feel it belongs in our own line. This is not by any means to denigrate the planes, but rather to emphasize that we rely on a market that does not seek us out for mid-range merchandise. For example, the planes in question are certainly good quality, but the steel is not of the standard we consistently offer. That the thinner irons are likely to vibrate more is also a concern. Beyond these factors, however, is the reality that the planes offer our consumers nothing more than a reduced price, and our primary concern is the very best quality.
We have no doubt that these planes, excellent in their way, have a significant place in the market. We only regret that this place is not with Lee Valley. We wish you the greatest success in marketing them elsewhere, as we must again thank you for the confidence and regard your offer demonstrates.
Yours,
John Doe
Case Nine
Memo to Elaine Bridgewater:
Elaine, it is a pleasure to take this opportunity to reiterate how pleased we are to have an individual of your standing representing our golf equipment. Moreover, and has been amply demonstrated by customer feedback, we are not the only party impressed with both your career credentials and your personality. We esteemed it a coup to have you on our team, as we do today.
That said, it would be a disservice to that professionalism so reflected by you if we withheld a few concerns we would like to see addressed. These are not daunting issues, nor do we give them more import than we do the many contributions your presence brings to us. Rather, they are more business-related practice issues, easily corrected. For example, Elaine, it may be that your own knowledge of golf is so vast that you occasionally forget others, even within the golf equipment industry, do not have your expertise, and certain clients do not fully grasp your meaning when you present to them. Then, in this business arena, it is critical to respond to voice mail and email promptly, and we ask that you focus on this. In retail, the potential customer left waiting for a response is too often the customer who will go elsewhere, as we are sure you understand. Lastly, Elaine, we request as well that you devote more attention to your reports. We appreciate that this is an activity you may find less than exciting, but it is one, like the communication issues, crucial to our survival.
Essentially, Elaine, your work with us has proven to be the boon we had anticipated, and we view ourselves as fortunate in having secured your services. Nonetheless, business needs demand that we bring these few matters to your attention, as we do so confident that, as a true pro, you will be glad to comply and be more attentive to clarifying matters with clients, responses, and reports. To that end, we thank you in advance for your stellar cooperation.
Yours,
John Doe
Case Eleven
Memo to the Pechanga Board of Directors:
Dear Members of the Board:
As Food Service Manager for your casino, it seems to me important to share with you an idea that I am convinced would benefit Pechanga in a variety of significant ways, and simultaneously serve this community upon which we rely. I ask that you assist me, primarily in the form of permission to proceed, with hosting a Red Cross blood drive. If you will do me the courtesy of attending to my brief explanation, I am confident that this proposal will gain your unanimous support.
Any organization as impactful as the Pechanga resort relies, indirectly or otherwise, on the good will of the surrounding area, a fact largely influenced by our employee pool. We are a part of the region, and obligated to give back to it when opportunities present themselves. No better, or more easily facilitated, such opportunity may be found than a blood drive. It will cost you the prices of orange juice, paper cups, and some snack items. It will generate for you support from your employees, donating their time to show solidarity with an employer of whom they can be proud; community support and good feeling, as all concerned will understand the casino makes no profit from the enterprise; and the not insignificant knowledge that, in organizing a blood drive, we are helping to save lives. If you will permit me to schedule volunteers from the casino for this effort during work hours, this minor allowance will provide immeasurable returns to the company.
Let me conclude by thanking you for your attention, and stressing to you the incalculable, and strikingly inexpensive, good we can accomplish in such an effort. Our reputation in the community will be vastly enhanced, even as we come away from the experience knowing that, for the cost of some juice and man-hours, we are performing an essential and downright virtuous act for this region in which so many of us make our homes, and where our livelihood derives.
Yours,
John Doe
Stuck with your Article Writing?
Get in touch with one of our experts for instant help!
Messenger
Live chat
Time is precious
don't waste it!
Get instant essay
writing help!
Plagiarism-free
guarantee
Privacy
guarantee
Secure
checkout
Money back
guarantee
Get a Free E-Book ($50 in value)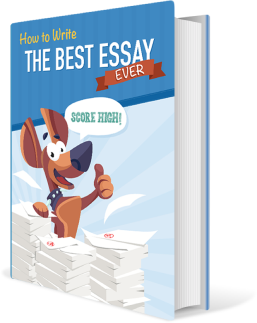 How To Write The Best Essay Ever!