Home
/
Article Writing
/
Sigmund Freud and His Influence on Cultural Analysis, Article Writing Example
Sigmund Freud and His Influence on Cultural Analysis, Article Writing Example
This Article Writing was written by one of our professional writers.

You are free to use it as an inspiration or a source for your own work.
Background Information
As an Austrian neurologist, Sigmund Freud founded the concept of psychoanalysis, which entails a clinical method used in evaluating and treating pathologies. According to the information provided by Fonagy and Target (2003), such pathologies emanate from the conflicts developing in an individual's psyche, which are illuminated through the engagement of a dialogue between psychoanalysis and a patient. Notably, Freud also embarked on the development of a wide-ranging critique as well as interpretation of both religion and culture in his latter works. On this note, Freud considered culture to be an expression of the desires that conflict with each other and with society. In particular, Freud was adamant about the idea that culture is a culmination of the impulses denied a more aggressive satisfaction (Breknman, 2015). The ideologies and sentiments promoted by Sigmund Freud influence and inform the current practices relating to cultural analysis in such a way that they help in the interpretation of cultural practices and representations to foster an extensive and intensive understanding of the trends, effects, influences, and effects in cultures.
The Basis of Freud's Ideas on Culture
While developing his ideology on culture, Freud adopted the same approach as he did with the concepts of dreams and symptoms. In this regard, Freud analyzed dreams as wish-fulfillment measures that would provide him with relevant models to apply in the clinical analysis of symptom formation and the underlying mechanisms of repression. Such a basis enabled Freud to proceed to develop the unconscious theory whereby he postulated a cycle that entails the repression of ideas that still remain in mind, and despite being removed from the conscious part of an individual, they reappear under certain circumstances (Olesen & Weber, 2019). While establishing the underlying mechanisms of repression, Freud elaborated on his unconscious theory while developing a psychic structure model that is characterized by the id, ego, and superego. Furthermore, Freud proceeded to postulate the existence of libido, which is the sexualized energy that is based on the investment of mental structures and processes that subsequently generate erotic attachments, compulsive repetition, neurotic guilt, a death drive, aggression, and also hate (Benveniste, 2015). Through the aforementioned development, Freud would then use the same approach to establish human desires that conflict with one another society. Using his psychoanalytic theory, Freud has illuminated the aspect of culture whereby he claims it to be a product of the renunciation as well as the coercion of instincts. Moreover, in its undifferentiated and global aspect, culture plays an integral role in fostering the formation of the superego, which essentially is the functioning and the development of the psyche.
The Role of Freud on the Current Approach towards Cultural Analysis
To map out and familiarize ourselves with the trends, effects, influences, and effects within various cultures, it is imperative to embark on the practice of anthropology which helps formulate a rationale behind human behavior linguistics, societies, and humanity. As such, anthropology capitalizes on ethnography, whereby it illuminates the scientific description of individuals and cultures through a lens of their predominant habits, customs, and mutual differences. Based on the insights set forth by Martins (2020), such an analysis of the aspect of culture was promoted by Freudian insights on his unconscious theory. From this theory, Freud argued that human beings are influenced by their unconscious, which is developed through their respective societal functioning as well as the culture in which they were brought up. The immediate environment one  is exposed to influences how they develop belief systems, attitudes, and perceptions as they grow and mature.
The external environment to which individuals are exposed is structured around the collective development of practices and ideologies that determine the way of living for a particular group of people, thereby forming their predominant culture. In this regard, the symbolism of culture can be linked to the element of the unconscious in the sense that the individual operates, thinks, and behaves in a manner that aligns with the external environment to which they are exposed, thereby forming the ways in which they organize their thoughts as well as their internal worlds (Prawer, 2017). As a result, people form beliefs or myths that distinguish them from others from different cultural backgrounds.
Through his unconscious theory, Freud depicts how people form cultures or take part in a particular culture. On this note, individuals are motivated by the pursuit of satisfying their fundamental desires of developing a sense of belonging through the superego, which compels them to embark on doing certain things, such as feeling relevant, guilty, shameful, or weak. In this regard, Freud informs the practice of cultural analysis by providing a rationale as to why people develop certain trends and influences within cultures which is the response to the longing of having to deal with worldly realities. Since the id concept of Freud's psychoanalytic theory depicts uncoordinated instinctual desires, it also forms the basis on which people use their ego to mediate such desires with the superego, thereby forming or participating in certain cultural practices or beliefs.
References
Benveniste, D. (2015). Sigmund Freud and Libido Development. https://www.nwaps.org/sites/default/files/Freud%20and%20Libido%20Development.pdf
Brenkman, J. (2015). Straight male modern: A cultural critique of psychoanalysis. Routledge.
Fonagy, P., & Target, M. (2003). Psychoanalytic theories: Perspectives from developmental psychopathology. Whurr publishers.
Martins, T. S. (2020). Psychoanalysis and culture: umbanda and psychoanalytical discourse. Reverso, 42(80), 101-108.
Olesen, H. S., & Weber, K. (2019). Socialization, language, and scenic understanding: Alfred Lorenzer's contribution to a psychosocietal methodology. In The Societal Unconscious (pp. 221-248). Brill. https://doi.org/10.1163/9789004420274_013
Prawer, S. S. (2017). A Cultural Citizen of the World: Sigmund Freud's Knowledge and Use of British and American Writings. Routledge.
Stuck with your Article Writing?
Get in touch with one of our experts for instant help!
Messenger
Live chat
Time is precious
don't waste it!
Get instant essay
writing help!
Plagiarism-free
guarantee
Privacy
guarantee
Secure
checkout
Money back
guarantee
Get a Free E-Book ($50 in value)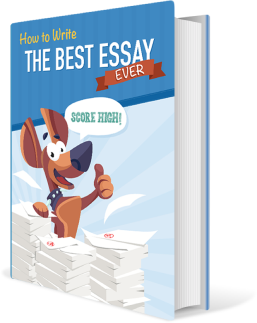 How To Write The Best Essay Ever!