Free Speech in a Rocky Religious Environment, Article Writing Example
This Article Writing was written by one of our professional writers.

You are free to use it as an inspiration or a source for your own work.
The article Unrest in the Arab World delves into the current state of turbulence in many Arab countries. The article Free Speech at Risk ties the issue of the freedom to freely express even potentially offensive sentiments to the issue of religious sensibilities and laws that prohibit "damaging" speech. Due to instability in the Arab world, free of speech may add fuel to the already precarious situation.
The "Arab Spring" began in 2010 with the Tunisian Revolution. This revolt sparked uprising in multiple other Arab countries. A prime example of civil strife in an Arab country is the Syrian terrorism crisis. The movement began with peaceful protests, but has resulted in the deaths of around 60,000 people. In Egypt, president Mubarak was forced to step down after an exceedingly unpopular 30 year reign. In Libya, NATO forces stepped in to overthrown dictator Moammar Gadhafi. The uprisings in these countries have led to yet more turmoil in countries such as Morocco. As revolutions spread across the Arab World like wildfire, the importance of treading delicately on sensitive topics cannot be stressed enough. In many of these situations, outside forces, including western forces have stepped in and taken it upon themselves to attempt to stabilize the riots. This false sense of western accountability adds another dynamic of control that many civilians resent.
Along with corrupt leaders, social dissatisfaction, and national loyalties, religious tensions have also played a large part in the culture of unrest in Arab Countries. The rising death toll, along with economic considerations such as a decline in tourism and a decrease in trading security, increases the urgency of stabilizing the situation in the Arab World as much as possible. Many countries have already actively limited free speech. Egypt in particular has a history of arrests of those who speak out against the government. Western countries that put more focus on the freedom of speech oftentimes have difficulty understanding the restriction of expressible opinions in other countries. In many areas of the Arab World, depictions of the Islamic prophet Muhammad are strictly punishable. American and European comedians have caused riots and even acts of terrorism by using Muhammad as a punch line and depicting his face; a heinous crime in many countries. Not only is the restriction of speech an issue in Arab countries, Western countries, with their limited understanding of the importance treating issues such as religious depictions delicately can add another layer of uncertainty to the situation.
The combination of government-enforced expression limitations and emotional responses from the public add pressure to the free speech argument in Arab Countries. The currently unstable situation in multiple Arab countries makes the limitations of speech seem reasonable. However, the active prosecution of those who speak out against their government and leaders only causes further resentment and adds fuel to already growing revolutions. The balance between the importance of free speech and not further upsetting national and religious opinions is extremely delicate and full of nuance. In a situation such as this where many distinctly unique countries are involved, all with different motivations and alignments, there is no obvious solution. This issue reaches past Arab countries to all countries that may use speech and expressions that can add to the already unstable situation in the Arab World that has already taken the lives of so many.
References
Weeks, J. (2013, April 26). Free Speech at Risk. CQ Researcher, 23, 377-400.
Weeks, J. (2013, February 1). Unrest in the Arab World. CQ Researcher, 23, 105-132.
Stuck with your Article Writing?
Get in touch with one of our experts for instant help!
Messenger
Live chat
Time is precious
don't waste it!
Get instant essay
writing help!
Plagiarism-free
guarantee
Privacy
guarantee
Secure
checkout
Money back
guarantee
Get a Free E-Book ($50 in value)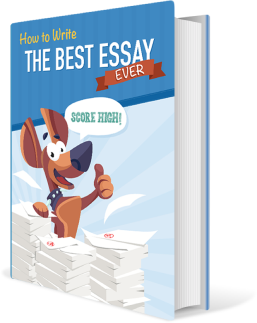 How To Write The Best Essay Ever!