Characteristics of Leadership, GCSE Coursework Example
This GCSE Coursework was written by one of our professional writers.

You are free to use it as an inspiration or a source for your own work.
Introduction
Nursing leadership exemplifies a number of key characteristics, including but not limited to knowledge, experience, motivation, strength, courage, empathy, and assertiveness. Therefore, nurse leaders must consistently identify areas of strength and weakness and to support change as necessary to improve patient outcomes. It is important to examine existing literature that emphasizes the importance of critical factors associated with the development of successful nurse leaders in the workplace setting. An article by Cummings et.al (2009) explores these insights in greater detail in order to establish an understanding of nursing leadership styles and their impact on nursing workforce objectives.
Analysis
Cummings et.al (2009) addresses the importance of leadership styles and their impact on the growth and professional development of the nursing workforce. The article supports the belief that nurse leaders must exemplify many different characteristics that engage the nursing workforce and motivate them for continued success and improvement (Cummings et.al, 2009). Therefore, nurse leadership styles such as transformative focus on increasing nurse satisfaction, and styles such as instrumental emphasize a decrease in nurse satisfaction (Cummings et.al, 2009). Therefore, nurses appear to respond more favorably to programmatic efforts that support their needs and desires as nurses in a proactive manner, rather than to demonstrate disdain or frustration for their leaders (Cummings et.al, 2009). The efforts that are made by nurse leaders play an important role in expanding leadership capabilities to identify roles, establish expectations, and to execute strategies that will serve the greater good of the nursing environment (Cummings et.al, 2009). Effective nurse leaders will lead by example and provide a positive work experience for their fellow nurses in a manner that supports increased satisfaction rates and other factors that are favorable for nurses and the improvement of their work performance (Cummings et.al, 2009).
In critical care units, nursing leadership is essential to the success and delivery of patient care. It is important to identify the issues that are likely to be instrumental in advancing outcomes for critical care nurses and patients. This is perhaps best accomplished through the development of models that include the establishment of key relationships between nurse leaders and staff nurses because these relationships will support meaningful outcomes for patients and the acquisition of new forms of knowledge for staff nurses (Wong et.al, 2010). Within the critical care environment, there are important issues to consider in regards to the challenges of treating patients with very serious health concerns and to keep nurses motivated in treating these individuals (Wong et.al, 2010). It is expected that the promotion of patient safety and other factors will be effective contributors to the development of mutually beneficial nurse leader-staff nurse relationships in this challenging work environment (Wong et.al, 2010).
The critical care nursing environment is often high stress and presents many challenges in the form of high turnover rates and limited relief from these stressors (Fitzpatrick et.al, 2010). Therefore, many nurses find themselves in positions where they are so frustrated and burned out that they seek employment in other units or leave nursing altogether (Fitzpatrick et.al, 2010). These findings suggest that nurses typically require a strong level of support and understanding as provided by their leaders in order to accept the difficult challenges of critical care nursing and the opportunities that are available to grow and thrive in these positions (Fitzpatrick et.al, 2010). In the critical care unit, the ability to offer compassion and empathy to patients and their loved ones is essential to their care and wellbeing, even when their conditions are serious and difficult to manage (Fitzpatrick et.al, 2010). Therefore, acting in a compassionate manner is a key requirement in providing care to patients in critical care units (Fitzpatrick et.al, 2010).
Nurse leaders are instrumental figures in expanding the quality of patient care and related outcomes in critical care units. Furthermore, they must represent the organization and the nursing team by providing effective and supportive communication to patients and their family members (Krimshtein et.al, 2011). Therefore, nurse communication is enhanced through training opportunities to promote satisfaction and approval of patient care and treatment as offered in these units (Krimshtein et.al, 2011). These efforts are critical in the development of new perspectives that embrace open communication styles that allow nurse leaders to serve as an example to other nurses in this capacity (Krimshtein et.al, 2011). Training in communication will provide nurses with a means of expanding their skills and improving outcomes that will be favorable in supporting their professional growth (Krimshtein et.al, 2011).
Conclusion
The growth and development of nurse leaders is an essential component of this role and the ability to serve as a strong example to other nurses. Therefore, nurse leaders must demonstrate a number of skills and characteristics, such as compassion, empathy, motivation, and support, amongst others. Nurse leaders provide staff nurses with many tools to communicate effectively with other nurses and to share their experiences and insights to promote effective outcomes. Critical care settings are particularly challenging and require a greater understanding of the different characteristics that are necessary when working in these environments in order to provide meaningful care and treatment that is of the highest possible quality at all times to facilitate professional growth and accomplishments.
References
Cummings, G.G., MacGregor, T., Davey, M., Lee, H., Wong, C.A., Lo, E., Muise, M., and Stafford, E. (2009). Leadership styles and outcome patterns for the nursing workforce and work environment: a systematic review. International Journal of Nursing Studies, retrieved from http://www.unc.edu/courses/2009fall/nurs/379/960/M7%20leadership%20effectivness%2009/cummings%20leadership%20styles%20and%20outcomes.pdf
Fitzpatrick, J. J., Campo, T.M., Graham, G., and Lavandero, R. (2010). Certification, Empowerment, and intent to leave current position and the profession among critical care nurses. American Journal of Critical Care, 19(3), 218-226.
Krimshtein, N.S., Luhrs, C.A., Puntillo, K.A., Cortez, T.B., Livote, E.E., Penrod, J.D., and Nelson, J.E. (2011). Training nurses for interdisciplinary communication with families in the intensive care unit: an intervention. Journal of Palliative Medicine, 14(12), 1325-1332.
Wong, C.A., Laschinger, HKS, and Cummings, G.G. (2010). Authentic leadership and nurses' voice behavior and perceptions of care quality. Journal of Nursing Management, 18(8), 889-900.
Stuck with your GCSE Coursework?
Get in touch with one of our experts for instant help!
Messenger
Live chat
Time is precious
don't waste it!
Get instant essay
writing help!
Plagiarism-free
guarantee
Privacy
guarantee
Secure
checkout
Money back
guarantee
Get a Free E-Book ($50 in value)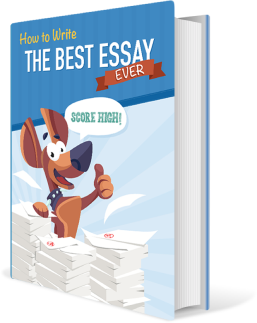 How To Write The Best Essay Ever!