Chemistry Major, Personal Statement Example
This Personal Statement was written by one of our professional writers.

You are free to use it as an inspiration or a source for your own work.
Chemistry has always been the most fascinating subject to me. Almost everything around us has some element of chemistry in it. Without chemistry, it would be impossible to explain the processes and changes that take place in the bodies of living organisms. Likewise, technological advancements would never exist without chemical reactions that involve various elements, through energy changes, combustion, and formation of compounds.
I find chemistry fascinating because of the interesting experiments that contain explanations on how various substances are formed. I am thrilled by the concept of reaction and reaction forces, as well as exothermic and endothermic reactions. During childhood, I learnt about the world being made up of atoms. I learnt about it in a fascinating way, through a comic book. I became amazed at the small size of the atom and my interest in chemistry began.
Today, I am pleasantly surprised that the concept of atoms is back and, better still, it dominates my laboratory experiments. Moreover, the periodic table that hands in the chemistry laboratory was designed on the basis of the atomic theory. I find it amazing that all the highly durable metals are made of atoms, which are too small to see with naked eyes.
Out of curiosity and unwavering passion for chemistry, I represented my class for science fair competition while in seventh grade. I handled the topic on determining whether saturated fat is better for cooking compared to unsaturated fat. It was somehow difficult for me to design experiments for proving my thesis, but my science teacher helped me out. The experiments worked and this experiment made me appreciate the importance of teamwork and research.
I also got interested in chemistry because of the acne that I had in my face after my seventh grade. I used skincare products, saw a dermatologist, but my problem persisted. Yet I believed that it was possible to come up with a chemical medication that could deal with my problem. I got interested in identifying the combination of chemicals that would end my acne ordeal. In short, I wanted to become a chemist who could come up with better skincare products.
After setting my goal, I spent a lot of time reading as many science books as I came across. I also tutored physics and biology in my class during middle school. I also engaged in tutoring activities while I was in middle school. Tutoring enabled me review my class notes. I was fascinated by seeing the perspectives of other people with regard to problem solving. Apart from knowledge that is found in books, I like doing experiments for testing all hypotheses. Lab experiments always help me learn chemistry concepts faster. After every experiment, I feel that I have accomplished something important. This feeling of accomplishment makes me want to explore more things about the wonders of chemistry.
Becoming a chemist has always been the dream of my life. I want to develop products that put a smile on the faces of the blemish stricken and contribute to the society. George W. Carver, an American chemist once said: "Since new developments are the products of a creative mind, we must therefore stimulate and encourage that type of mind in every way possible."  Indeed, chemists who are creative and well trained are undoubtedly great contributors to the society. I am committed to make a difference in people's lives. It is my passion for chemistry, as well as my experience in serving others that I want to bring to the University of California, and in turn grow and strive for my full potential.
Devoting, courageous, and persistent are the three words that best describe me. I have always been interested in dancing since childhood, but it was not until I was in eleventh grade that I got the opportunity to learn how to dance, at a dance club known as Urban Steps. I had to devote many hours of practice because I wanted my dancing skills to improve by the day.
Many months passed as I practiced until our leader was confident that I was fit to face the school and perform during assembly time.  Being the timid and shy girl that I was, I became scared and could not master the confidence to dance in front of everyone in our school. Although the challenge scared me, I was not the kind of person to give up. This was a tremendous opportunity of increasing my courage and completely overcoming my fear.
On the big day of the performance, I was overwhelmed by the large number of students who were prepared and eager to watch me dancing, nearly a thousand of them. At that very moment, many doubts kept popping in my head. I wondered what would happen if I forgot the entire routine, if I made a mistake, or if I tripped. Moments later, I realized that the only thing that I needed to do was to remain calm and take a deep breath. It dawned on me that worrying was not going to help anything.
The performance was successful. I realized that I had just achieved the greatest accomplishment in my entire life. I became proud of myself for overcoming fear and improving my skills magnificently. The experience taught me about always being ready to face a challenge without ever giving up on all my interests. From that time onwards, I began taking classes that greatly interested me, including drama.
Today, I no longer go through timid feelings, and I am no longer the shy girl. I am an outgoing individual who always likes exploring new challenges and making new friends. I am greatly thankful for this experience during eleventh grade, since it changed me and made me face the future with renewed confidence. More importantly, it brought out the three qualities in me – devotion, courage, and persistence.
Stuck with your Personal Statement?
Get in touch with one of our experts for instant help!
Messenger
Live chat
Time is precious
don't waste it!
Get instant essay
writing help!
Plagiarism-free
guarantee
Privacy
guarantee
Secure
checkout
Money back
guarantee
Get a Free E-Book ($50 in value)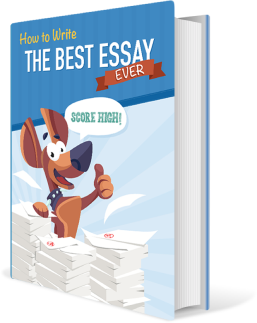 How To Write The Best Essay Ever!