Child Poverty in Ecuador, Essay Example
Pages: 3
Words: 857
Essay
This Essay was written by one of our professional writers.

You are free to use it as an inspiration or a source for your own work.
Child poverty has commonly been pronounced to be a global crisis that is associated with deep rooted implications to the development of a child in regard to physical, cognitive, psychosocial development as well as in terms of academic success of the child that determines the future citizenship[1]. A clearer and broader context of understanding of children poverty entails a succinct consideration of children rights which is closely allied to women's poverty and consequently, women's rights.
The implication of child poverty is a phenomenon in which case the lives of children are characterized by poverty. The backgrounds of majority of the children living under poverty conditions involve orphans as well as poor families where resources are limited or completely unavailable. The living standards of children living under these conditions are extremely low. It is therefore appropriate to mention that, orphanage and poor parental background are the main causes of child poverty[2]. In developing countries for example, the combination of these two principle causes of child poverty is consequential to extreme effects.
The greater percentage of children living in extreme poverty has parents of poor background. The major causes of poverty in this respect involves adult poverty, high rates of unemployment, poor government policies, discrimination, disability, poor education background and lack of access to economic resources.
One of the most significant effects of child poverty relates to economic disadvantage. Children born in poor backgrounds are more predisposed to a live of below poverty lines at a stage in their lifetime. The chances of working for fewer hours with low earnings and more idleness are significantly high among the poverty stricken children. The incomes of the parents of poor children are closely allied to the economic status of the parents. Child poverty along with chronic stress are consequential to problems associated regulation of emotions at adulthood
To fully define the magnitude of child poverty in Ecuador the international community has pitched camp in Ecuador in a quest to minimize the desperate state on the ground. The most notable area stricken by poverty is the province of Chimborazo. The Children has been working in Ecuador since 1999 with a mission bound to provide schooling within the province of Chimborazo.  Another international intervention in alleviating children poverty was hatched in 2008, after the need for further support arose. The initiative was centered on officially adopting in a Village Ecuador. This initiative has expanded into the Amazon region an advent to address the poverty that impacts hard on the children of Ecuador.
Ecuador is home to a communistic culture; the minga, a tradition which brings members of an entire community together to work for the benefit of the entire community. The minga is a me-you- we philosophy that is dedicated to joining the entire Ecuador  community with an intention to empower of indigenous communities across Ecuador.
Chimborazo constitutes to the largest number of indigenous communities affected by the rates of poverty in the country. These communities are without the basic necessities including education, water, economic prospects, healthcare services and proper nutrital food supply. Children are most affected since they have to for hours to access the nearest school and many parents subject their children to labor to help with household chores.
Ecuadorian Amazon is home to indigenous people who have maintained their archaic traditions as a matter of their necessity. These traditions have bred extremely remote communities making them the most vulnerable owing to their limited access to agricultural land use, job opportunities and healthcare[3]. These factors have greatly compromised access to education and overall affected the vitality of these communities. It is believed that, the children who hail from indigenous communities have the right of accessing education of significantly high standard in areas that surround their habitats without the need to move along with their parents as they go to the cities to work for a living. The rural community at Ecuador therefore needs to be supplied with opportunities for education, health service programs water as well as alternative sources of income so that their future can be illuminated.
Eradication of child poverty at Ecuador therefore would require effective propping up the development of indigenous people of Ecuador who reside in the Chimborazo province as well as Amazon region. Availing resources, connections as well as opportunities to the citizens that is likely to spur development among them, thus removing them from poverty[4]. It is also imperative to support the value that was bestowed to the ancestral knowledge as well as cultural identity by means of giving them a chance to participate in the work that is available such as the application of indigenous language, taking part in traditions as well as honoring of community processes.
Bibliography
Battle, K. (2007). Child poverty: The evolution and impact of child benefits. In Covell, K., & Howe, R. B. (Eds), A question of commitment: Children's rights in Canada (pp. 21-44). Waterloo, ON: Wilfrid Laurier University Press.
Coles, R., Testa, R. & Coles, R. (2001). Growing up poor: A literary anthology. New York: The New Press.
Eitzen, D. S. & Smith, K. E. (2009). Experiencing poverty: Voices from the bottom (2nd ed.). Boston: Pearson.
Gray-Garcia, L. (2006). Criminal of poverty: Growing up homeless in America. San Francisco: City Lights Books.
Time is precious
don't waste it!
Get instant essay
writing help!
Plagiarism-free
guarantee
Privacy
guarantee
Secure
checkout
Money back
guarantee
Get a Free E-Book ($50 in value)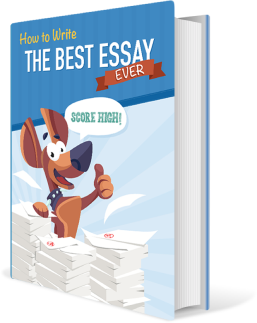 How To Write The Best Essay Ever!