Children and Divorce, Research Proposal Example
This Research Proposal was written by one of our professional writers.

You are free to use it as an inspiration or a source for your own work.
Children from families in which parents divorce often face critical challenges in their efforts to achieve stability and congruency in their lives. It is often very difficult for children to experience comfort and understanding from their parents, siblings, and friends when they are from divorced families because the emotions that are associated with this process are very personal; therefore, it is important to recognize these challenges and to address the potential risks associated with the emotional, psychological, and social complications of divorce. Prior literature must be considered in order to determine how to address the complications of divorce from a number of different perspectives that consider these consequences in the context of research principles and hypotheses. These approaches support a greater understanding of the challenges associated with divorce and the different ways in which children are influenced by the changes to the family unit.
It is important to identify research studies that examine the role of divorce in the lives of children and to identify the possible impacts of this experience on their social, psychological, and emotional wellbeing. A study by Chen and George considered the importance of resilience in children who have experienced their parents' divorce and it was determined that parental support and education is essential to enable children to become more resilient and to determine how to best move forward in providing children with a higher level of stability to conduct their lives accordingly (1). From this perspective, children must experience a greater sense of comfort within their surroundings, and parents must offer this comfort, as well as the ability to minimize conflict in order to prevent serious social and psychological consequences (Chen and George 2). This research study is relevant because it also considers the impact of extrafamilial support in order to provide children with much-needed strength and courage in the wake of an already difficult period of adolescence (Chen and George 2). Furthermore, it is recommended that counseling and other interventions must be considered so that children have an opportunity to achieve greater success and emotional stability in spite of divorce (Chen and George 3).
An article by Kelly introduces some of the key factors that are associated with achieving successful outcomes with respect to living arrangements for children of divorced families (35). This is an important opportunity for parents to communicate effectively so that the best interests of their children are achieved above all else (Kelly 35). In spite of the challenges associated with this practice, it is nonetheless important to address living arrangements as early as possible because these circumstances will convey the importance of adjusting to divorce without serious complications that may disrupt the lives of children to the extent that they become emotionally distant, withdrawn, or experience other complications (Kelly 36). In this context, parents must establish living arrangements for children that have the best interests of the children in mind and that will have a positive impact on them over time (Kelly 36). It is important to recognize these issues and to determine how children might best benefit from suitable living arrangements so that their lives are not significantly disrupted, while also considering the role of establishing a framework that will provide effective outcomes for children who are split between two different home environments (Kelly 36).
Ahrons examined the long-term complications of divorce and its impact on children who experience this dilemma firsthand and it was determined that the quality of familial relationships are affected by divorce for many years after the event takes place (53). In this context, parents must consider how divorce impacts children not only in the short term, but also in the long term, when they are particularly vulnerable to a variety of circumstances that could have a lasting impact on their lives (Ahrons 53). Since divorce is a complex and multifaceted experience, it is necessary to consider how it frames the experiences of children and their perceptions throughout the life span, including how they communicate with others, establish their own relationships, and consider possible marriage for themselves in the future (Ahrons 54). It is possible that there are many significant factors that are associated with divorce that have a significant impact on the lives of children that go beyond the experience as it occurs and into the remainder of the life span (Ahrons 54). These challenges are critical for children and their continued development, even in the adult years (Ahrons 54).
Similarly, divorce has far-reaching impacts across different generations as noted in a study by Amato and Cheadle (191). From this perspective, it is likely that many people will experience the effects of divorce for long periods of time and will continue to impact younger generations, including their perceptions of marriage and family, as well as their potential to marry themselves (Amato and Cheadle 191). It is of critical importance that family members address these challenges on a continuous basis in order to convey the importance of new perspectives that may have a significant impact on children across many generations, particularly when the product of divorce leads to mistrust, poor communication, and limitations in establishing relationships with others (Amato and Cheadle 191). These efforts are instrumental in shaping outcomes and in reflecting upon the needs of children across different generations because the impact is significant and far-reaching for both young and older children, as well as children born in the future (Amato and Cheadle 191). Each generation must deal with divorce and may respond differently to these circumstances, based upon the realities of the situation and the challenges that emerge over time (Amato and Cheadle 191).
Finally, Sandler, Miles, Cookston, and Braver addressed the significance of parenting in divorced families and how this has an impact on the lives of children in different ways (282). Divorce contributes to conflict and represents a challenge to the parenting styles or perspectives of mothers and fathers, particularly when children face difficulties as a result of this process (Sandler et.al 282). Parents must recognize that their roles must change so that their children are provided with the love, attention, support, and guidance that is necessary to ensure that their needs are met on a consistent basis (Sandler et.al 282). However, when conflicts are continuous and disrupt the lives of children, these difficulties may ultimately contribute to the issues that children face as they grow up in families where there is significant conflict that disrupts parenting (Sandler et.al 282). Parents may eventually lose control over their children and may find it difficult to provide discipline as necessary (Sandler et.al 282). These challenges also limit the ability of parents to communicate with their children in many cases, which may further damage these relationships and contribute to poor outcomes (Sandler et.al 282). These conflicts are critical because they have a significant impact on parent-child relationships after divorce that may never recover from the damage that has been sustained (Sandler et.al 282). In this context, it is important for parents to recognize how their actions and any conflicts between mothers and fathers contribute to the outcomes that their children face in school, with their friends, and in the home environment (Sandler et.al 282). These efforts are critical to the success of new strategies that will improve the lives of these children, in spite of the challenges that their parents experience with divorce (Sandler et.al 282).
Works Cited
Ahrons, Constance R. "Family ties after divorce: long-term implications for children." Family Process, 46.1(2006): 53-65.
Amato, Paul R., and Jacob Cheadle. "The long reach of divorce: divorce and child well-being across three generations." Journal of Marriage and Family, 67(2005): 191-206.
Chen, Jen-De, and Rebecca A. George. "Cultivating resilience in children from divorce  families." The Family Journal: Counseling and Therapy for Couples and Families, 18 December 2013: http://www.freewebs.com/rebeccageorge-brown/cultivating%20resilience%20in%20children%20from%20divorced%20families.pdf
Kelly, Joan B. "Children's living arrangements following separation and divorce: insights from empirical and clinical research." Family Process, 46.1(2006): 35-52.
Sandler, Irwin, Jonathan Miles, Jeffrey Cookston, and Sanford Braver. "Effects of father and  mother parenting on children's mental health in high- and low-conflict divorces." Family Court Review, 46.2(2008): 282-296.
Stuck with your Research Proposal?
Get in touch with one of our experts for instant help!
Messenger
Live chat
Time is precious
don't waste it!
Get instant essay
writing help!
Plagiarism-free
guarantee
Privacy
guarantee
Secure
checkout
Money back
guarantee
Get a Free E-Book ($50 in value)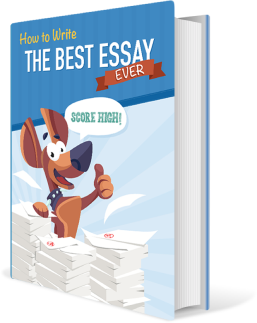 How To Write The Best Essay Ever!