Competition and the Risk-Taking Behavior Among Banks, Assessment Example
This Assessment was written by one of our professional writers.

You are free to use it as an inspiration or a source for your own work.
The banking business is competitive, and the banks survive by coming up with competitive services for their customers oh investing in other projects. According to Umar and Dikko (2018, p. 23), banks invest in other products and assets. Investments are a risk since one has expectations of reaping profits from the investment. However, these investments do not materialize, and the bank loses. Oyewumi et al. (2018, p. 197) advises banks to diversify their investments and do adequate market research before investing. There is an operational risk, too, such as failed business ventures or activities. Breakdown of information fails, and sometimes, even banks get the wrong information leading to losses, sometimes bankruptcy.
In case of a loss, the bank is liable and must pay people whose money was lost. Banks have suffered various losses in the past, and although they take various forms of insurance, claims are not immediate. They have to get money from elsewhere to ensure operations continue. Maintenance of security is a bank's responsibility, but sometimes theft, losses, and miscalculation occur even with the best security measure. Alsuwaidi et al. (2020, p. 691) report that theft has shifted to digital means of illegally withdrawing banks' money or customers from their accounts in the last decade. Liability could be to the bank if the theft occurred due to an error on their part. It can also be to the client if their information was inappropriately exposed.
To win in the competition, banks give various types of loans to customers. Giving loans to customers is a risk too. Credit risks are always imminent as people can default or delay paying their loans, with causes insolvent problems in future borrowing if the banks' financial capability is too advanced. According to Lipson (2019, p. 317), 6% of the loans lent to customers are never returned. Another 4% of these loans are not repaid due to death, and the bank's insurance policy covers such. However, some people take loans and never repay. This behavior causes the bank to lose and enforce strict measures on payment terms. Other banks collect grantors before a loan is issued, which helps get
Rahman et al. (2020, p. 18-19) argue that banks are exposed to many risks, including not knowing the consistency of shareholders or expected returns from various ventures from time to time. Credit agencies, therefore, compile information on customers to help them make informed decisions and limit lending to defaulters or people with bad credit histories. Carmona et al. (2019, p. 314) argue that banks still face defaulting risk even with the credit information since there is always a first time for those defaulting, and it can happen to any lender. Moral hazards such as bailout by countries increase losses too.
Financial theory on competition and risk-taking behavior of banks
The arbitrage pricing theory argues that there are multi-factor reasons why a financial institution will improve its value. According to this theory, the most important factor in their pricing model. In the banking sector, an essential commodity is money hence customer relations, employee training, and other factors are secondary. The second important aspect of the banking industry is the availability of financial institutions. When the availability of financial institutions is readily available, there is more transaction. Alsuwaidi et al. (2020, p. 689) argue that customers can choose a financial institution over another due to its proximity. When assessing financial institutions is difficult, it hinders transactions. Therefore, creating as many branches as possible ensures growth since customers keep investing in the bank. Opening agents and small outlets in business areas give business people time to engage in economic activities and still transact without trouble. Availability of outlets also reduces crowding, which happens most times due to the unavailability of banks.
The arbitrage pricing theory argues that associate customers' value of a bank with the number of outlets. Many security issues can be addressed by banks when they are near. According to Oyewumi et al. (2018, p. 198), this proximity and outlet opening is a valuable investment as it reduces criticism and brings customer support and related queries nearer to the customers. When such facilities exist, the bank gives price clarification, card collection, and inquiries. Carmona et al. (2019, p. 310) add that the methods of adding value that the arbitrage pricing theory discusses increase expected returns as customers use the bank's services for other reasons, which without its proximity would be tough. Managers of the outlet's service as the bank's ambassadors to customers can increase financial transactions.
Reference list
Alfadli, A. and Rjoub, H., 2020. The impacts of bank-specific, industry-specific and macroeconomic variables on commercial bank financial performance: evidence from the Gulf cooperation council countries. Applied Economics Letters, 27(15), pp.1284-1288.
Alsuwaidi, M., Alshurideh, M., Kurdi, B.A. and Salloum, S.A., 2020, October. Performance appraisal on employees' motivation: A comprehensive analysis. In International Conference on Advanced Intelligent Systems and Informatics (pp. 681-693). Springer, Cham.
Carmona, P., Climent, F. and Momparler, A., 2019. They predict failure in the US banking sector: An extreme gradient boosting approach. International Review of Economics & Finance, 61, pp.304-323.
Oyewumi, O.R., Ogunmeru, O.A. and Oboh, C.S., 2018. Investment in corporate social responsibility, disclosure practices, and financial performance of banks in Nigeria. Future Business Journal, 4(2), pp.195-205.
Rahman, A., Islam, H., Islam, R. and Sarker, N.K., 2020. The effect of management by objectives on performance appraisal and employee satisfaction in commercial banks. European Journal of Business and Management, 12(20), pp.15-25.
Taskinsoy, J., 2019. Stress Testing Made Easy: No More US Banks Stumbling and Facing Public Embarrassment Due to the Federal Reserve's Qualitative Objection. Available at SSRN 3354018.s
Umar, H. and Dikko, M.U., 2018. The effect of internal control on the performance of commercial banks in Nigeria. International Journal of Management Research, 8(6), pp.13-32.
Stuck with your Assessment?
Get in touch with one of our experts for instant help!
Messenger
Live chat
Time is precious
don't waste it!
Get instant essay
writing help!
Plagiarism-free
guarantee
Privacy
guarantee
Secure
checkout
Money back
guarantee
Get a Free E-Book ($50 in value)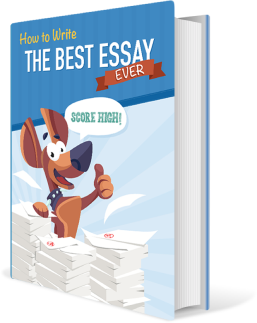 How To Write The Best Essay Ever!