Methods of Appraising Bank Performance, Assessment Example
This Assessment was written by one of our professional writers.

You are free to use it as an inspiration or a source for your own work.
Appraisal through grading by international bodies
Global institutions such as world banks and international monetary funds grade banks every year, depending on their services. Taskinsoy 2019, p. 45) explains that a bank's critical valuations are its global scope. The wider the bank's spread offers its services, the better its grade. This global spread manifests the bank's growth capabilities and capacity to offer services to its customers globally. Other measures in this appraisal include the speed of transaction, nature, diversity of service, and the behavior of banks in the financial markets.
Advantages of grading by international bodies
One of the good qualities these global financiers use to rank banks is diversification procedures alongside financial behavior. Maintaining cash for future development and investments is a sign of maturity in the fiancé world.
Banks' intermediaries of financial services develop new tools to help the sector conform to emerging trends. The savings through other institutions, financial affiliations, and credit unions are 20th-century technologies that banks have been improving to give customers the best services. Some of the services offered, such as payment to workers across the countries and globally, are essential services that, without proper facilitation, can result in delays, conflicts, and a lack of accountability. Oyewumi et al. (2018, p. 195) add that banks account for 57% of financial intermediaries in the US, although cryptocurrency and the black market are such media.
The disadvantage of ranking by international bodies
This type of appraisal ranks banks only, whereas there are other forms of money transmission. The ranking can also be flawed if the body is biased or does not get all the required information. Due to bank-legalized financial service providers like cryptocurrency, international economic governance bodies are regulated, unlike other mediums like black markets where there is no order, consistency, transparency, or security. The presence and importance of banks, therefore, cannot be underestimated.
Management objectivity appraisal
Management objectivity is critical to the direction and growth of a bank. Umar and Dikko (2018, p. 15) argue that there are niches that the bank should look to be better and profit more from, like many businesses. Joint management, where various independent management teams discuss the issue and choose alternatives yield the best results in the financial world since e this is a technical and highly specialized sector. Carmona et al. (2019, p. 307) argue that innovative employees can be involved in the management process, although it is not mandatory. Alkali and Rjoub (2020, p. 1286) argue that innovative people are experts and problem solvers most of the time. If a bank does not give them a certain level of recognition and appreciation, they are likely to be absorbed by other financial institutions, which will be a loss to the banks that helped them develop.
Advantages of management objectivity appraisal
This type of appraisal is done by international law bodies or by the government by analyzing the management systems of a bank and how effective they are. Taskinsoy 2019, p. 58)   asserts that one of the more accessible and initial easy of progress is proper planning and strategic methods to achieve set goals. Alsuwaidi et al. (2020, p. 687) add that there cannot be efficient or strategic goals without the proper management system. Banks have various departments, such as the loaning sector, credit and debt services. Each of these services operates independently, but there must be coordination of activities for smooth running. To ensure proper running, the management must ensure a system of checks and balances while at the same time giving each department their freedom. This independence, clear division of roles, and expertise bring in more critical analysis, strategic views, and opinions based on evidence and experience, enabling the bank to make the best management and financial decisions.
A disadvantage of management objectivity appraisal
The bank is like any other organization and has various management roles that determine the investment reviews and primary objective of financial decisions. Oyewumi et al. (2018, p. 196) argue that bank management depends on branches, and while one may have excellent services, another can have the worst managers. According to Umar and Dikko (2018, p. 19), management depends on individuals. Although the central board of management or director of the bank has a powerful influence on the management systems, their style will not automatically be transferred down the branches. Therefore, the human resource department needs to be trained and be thorough to ensure all employees get failure evaluation during hiring for various posts. Evaluation of character traits of leaders is a critical understanding that HR can use to ensure managers fit the job.
Straight ranking appraisal
When banks are legalized to operate, their influence is minimal most of the time. However, their behavioral strategies and conduct toward customers affect their growth. Banks with the best growth rate have certain traits that attract customers. One of these behaviors is customer friendly. For a bank to be customer-friendly, it must design services and packages that care for most customers' needs. Carmona et al. (2019, p. 309) explain various types of banks, from gender-based banks to those specializing in saving, while others' primary objective is savings. The ability to draft laws that govern the above aspects portrays the bank's financial behavior. The behavior analysis scrutinizes procedures such as timeframe and terms for loan approval. The banks have a protocol when handling customers, something else that this method of appraisal analyses.
The shortcoming of straight ranking appraisal
According to Alsuwaidi et al. (2020, p. 688), a straight ranking assessment compares growth in aspects such as employee performance index, familiarization with the bank's products and services, and elimination of low-profit services. The elimination mostly favors contemporary methods or other innovative transaction mechanisms. The ability to outdo the existing systems with better ones indicates the banks' ability to grow, develop, and innovate. This conformity is a sign of strength that changes the bank's practical, functional, and good plans. The central assumption in this method of writing is that everyone is looking for a mix of transaction mechanisms that the banks must be able to provide.
However, this appraisal measure can be flawed as the behavioral characteristics of banks do not necessarily translate to growth. According to Umar and Dikko (2018, p. 21), banks near bankruptcy closure tend to formulate lovely offers to encourage people to invest more in the banks. However, such shortsighted measures further steer the bank to closure as such problems require critical thinking and well-formulated solutions. Alkali and Rjoub (2020, p. 1286) add that such banks can even portray the behavior of customer friendliness, high confidence in profit of customer' money, and extroversion in communication tendencies. That, however, does not make them better than those with the standard procedure during financial transactions.
Reference list
Alfadli, A. and Rjoub, H., 2020. The impacts of bank-specific, industry-specific and macroeconomic variables on commercial bank financial performance: evidence from the Gulf cooperation council countries. Applied Economics Letters, 27(15), pp.1284-1288.
Alsuwaidi, M., Alshurideh, M., Kurdi, B.A. and Salloum, S.A., 2020, October. Performance appraisal on employees' motivation: A comprehensive analysis. In International Conference on Advanced Intelligent Systems and Informatics (pp. 681-693). Springer, Cham.
Carmona, P., Climent, F. and Momparler, A., 2019. They predict failure in the US banking sector: An extreme gradient boosting approach. International Review of Economics & Finance, 61, pp.304-323.
Oyewumi, O.R., Ogunmeru, O.A. and Oboh, C.S., 2018. Investment in corporate social responsibility, disclosure practices, and financial performance of banks in Nigeria. Future Business Journal, 4(2), pp.195-205.
Taskinsoy, J., 2019. Stress Testing Made Easy: No More US Banks Stumbling and Facing Public Embarrassment Due to the Federal Reserve's Qualitative Objection. Available at SSRN 3354018.s
Umar, H. and Dikko, M.U., 2018. The effect of internal control on the performance of commercial banks in Nigeria. International Journal of Management Research, 8(6), pp.13-32.
Stuck with your Assessment?
Get in touch with one of our experts for instant help!
Messenger
Live chat
Time is precious
don't waste it!
Get instant essay
writing help!
Plagiarism-free
guarantee
Privacy
guarantee
Secure
checkout
Money back
guarantee
Get a Free E-Book ($50 in value)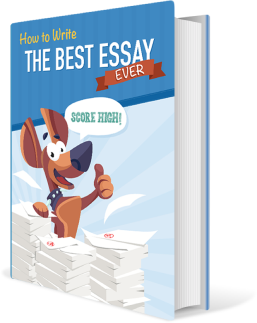 How To Write The Best Essay Ever!