Consumer Behavior, Article Review Example
This Article Review was written by one of our professional writers.

You are free to use it as an inspiration or a source for your own work.
The writer of the article further discusses how marketing is being able to convince a consumer to purchase a product that he would not have considered to purchase even if they had the extra money. A customer's attitude is very important towards a brand. He sees the solution to this impasse as contracting academics to establish trends in consumer behavior. A marketer needs to understand the psychology of a consumer to be able to get the desired results. Once a consumer has been won over it is easy to manipulate them to purchase products from your business.
The article also discusses on the essential role that marketing plays in a business. The article also explores the different skills that the marketer requires. The article clearly poses a question relating to whether marketing is essential to a business' success. The article clearly reflects on consumer behavior trends in the United States. Competitive businesses should try and re-introduce a layaway payment plan for the holidays. This payment plan is to help the lower income bracket consumers to be able to afford products/goods they would not have initially bought because they do not have the necessary funds.
In addition, the article reveals that consumer behavior looks at the reasons as to why a consumer buys a product/service or not. It tries to understand the buyer decision making processes in both individuals and groups. This section of marketing evaluates the major characteristics of consumers, for example, demographics and internal influences with the aim of understanding consumer needs and wants. Researchers of consumer behavior also assess the external influences of the consumer's buying decision such as friends and family, reference groups and the rest of society. It is referred to as the psychology of marketing.
The article above clearly illustrates the strategy of major firms in getting consumers to buy the products/goods they deemed expensive before especially with the Christmas holidays approaching. They have applied the layaway plan so that they can please initial customers since in turn they will influence other potential consumers' brand choices. The consumer plays three different distinct roles of end user, payer and buyer. They have take full advantage of the fact that holidays are around the corner and consumers have to get presents for their loved ones.
Moreover, the article explains that consumer behavior is a very important aspect of marketing. It determines the importance of consumer retention and customer relationship management. Customers will always have to make a choice and many factors will determine whether they will buy or not. A business must give a consumer a good reason to buy their products/goods without them feeling obligated to do so. Sometimes, a consumer may have the intention to purchase a product and not end up purchasing it because of the funds available.
The writer further reveals the importance of businesses taking advantage of the fact that a consumer has the intention to buy but does not have the funds. It has given them the choice of paying for the product slowly and eventually owning it which makes low income consumers able to pick as many products as they want. With the economic times being very difficult, most consumers have reduced income and therefore have to tighten their budgets despite brand loyalty.
On the other hand, other consumers may see the business' strategy as stealing from consumers. They encourage one to buy and make a lot of money out of it. Wal-Mart's strategy is to get rid of products that would have otherwise would not have been sold. If one was to investigate what products are on offer, chances are that they are non-essentials that one does not need and can do without. They are trying to push consumers to spend money they do not have in their pockets or bank accounts. The other question about this program is what happens when the consumer cannot afford to finish paying for a product he had initially requested to be kept for them? They are fully taking advantage of the downturn of the economy.
The article, "To alter consumer behavior, some companies reach out to academics," authored by Stephen Overly written in April 4, 2011 indicates how consumer behavior has changed overtime calling for companies to reach out to academics for a solution. Consumer behavior can no longer be understood in the ordinary sense. Since marketing is an important factor in business since this is what will determine whether or not the business will row or fail. Once a business owner knows how to manipulate a consumer's choice of purchase then he will be able to make the profits he needs to keep his business afloat. Consumer behavior is a major part of marketing and cannot be overseen. Consumers have both internal and external forces that drive them to purchase what they purchase and whether they will be return customers or not. Brain power plays an integral role in learning the consumer behavior. It cannot be left to luck.
Is marketing essential to a business enterprise?
A business has different functions such as finance, administration among others. Marketing is an essential part of the business since this is how it will advertise itself to the world. Marketing entails price, place, promotion and product. Price will largely determine whether the consumer will buy or not. Too high and the consumer will not buy and too low the consumer may think the product is of low quality.
Place or location is important in the sense that one must locate their business in place where they are likely to get consumers. If you locate the business where there are no consumers then the business will not be able to sustain itself. Promotion is advertising and entails ensuring that the consumers know that the business exists. Once the consumer is aware of the business then they can be able to purchase the products/service it sells.
Finally, the product is the most important aspect of marketing. The product has to be of high quality so as to attract the consumers. Low quality goods will not be purchased leading to collapse of business and high quality will ensure survival of the business. The different buyer characteristics include attitudes, motivation, perceptions, personality and lifestyle. A marketer needs to know these particular characteristics to be able to take advantage of a business opportunity.
The article hence concludes that marketing is very important to a business and it can determine the success of a business. There are functions that a business cannot do without like marketing and accounts. A business owner has to invest in this function well to reap the benefits of running a business. Consumer behavior is at the heart of marketing. It is what makes business owners make money.
References
Overly, S. (2011, April 4). To alter consumer behavior, some companies reach out to academics. The Washington Post: Capital Business. Retrieved from http://www.washingtonpost.com/business/capitalbusiness/to-alter-consumer-behavior-some-companies-reach-out-to-academics/2011/03/30/AFR81vWC_story.html
Stuck with your Article Review?
Get in touch with one of our experts for instant help!
Messenger
Live chat
Time is precious
don't waste it!
Get instant essay
writing help!
Plagiarism-free
guarantee
Privacy
guarantee
Secure
checkout
Money back
guarantee
Get a Free E-Book ($50 in value)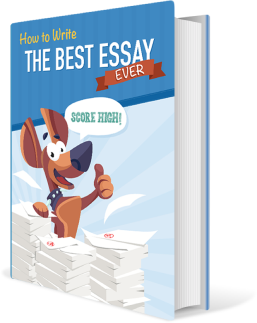 How To Write The Best Essay Ever!