Critical Review: Entre Le Chien et Le Loup, Application Essay Example
This Application Essay was written by one of our professional writers.

You are free to use it as an inspiration or a source for your own work.
Introduction
Modern art is famous for creating division and controversy. An artist like Andy Warhol is both dismissed as a pop culture commentator and seen by others as a visionary. In the fields of abstract art, the differences in viewpoint have been striking since the days of Impressionism. In simple terms, once art does not rely on known symbols and images, it causes conflict, and both in the individual viewer and the larger culture. David R. Harper's Entre le chien et le loup collection is no exception. Embroidery, industrial materials, statuary, and other forms are used by Harper to present objects and images that ask more than they answer. Harper also takes advantage of modern technology to openly discuss his processes with all viewers in the form of audio guides, and this reinforces the interactive nature of his art. If David R. Harper's Entre le chien et le loup makes any statement, then, it is the clear intent of the artist to present art that requires the viewer as an actual collaborator.
Review
Just what it is that art is "saying" is as open a field as can be imagined, certainly in terms of abstract art. What lies beneath most such discussions, however, is a sense that something is being said, even if the message is not immediately apparent. Davis argues that motive of some specific kind is likely within most art: "It could be easily assumed that every painting attempts to transmit a message, and thus conveys an ideological meaning" (171). Davis also allows for the different perspectives of buyer, viewer, and artist. However, in the case of Harper (and of many modern artists), this is not completely satisfactory. For example, many works of modern art challenge the viewer to "create" the message, whether the challenge is directly expressed or otherwise. As art deals in representation of some kind, a lack of familiar representation asks questions. It demands that the viewer bring to the experience what is required to make it an artistic one, or an experience offering insight. In Entre le chien et le loup, Harper takes this process to an extreme. He consistently only offers a foundation and demands that the viewer then help him in forging an artistic experience.
Harper does claim to have specific intents in his work. As he discusses Then We Are Lost Forever in the Gloaming, for instance, he makes it clear that he wishes to tell a story (Harper, Audio Guides). There is a large difference, however, between a statement and a story; the one has a distinct thing to present, and the other is more layered. Then, and as Harper himself says, he seeks in this work to reflect how feeling and thought move and evolve in something like tribal settings, as around a fire. In this piece of art in particular, it is as though Harper is being a "host." He is offering a landscape and virtually asking his viewers to assemble within it and create the meaning. There are symbols provided as markers for the process: jugs of water or wine, animal heads, a fire, and cut sections of trees. The work is, in fact, strangely clean; while it presents a symbolic assortment of images and artifacts associated with the wild, everything is in a sense compartmentalized. This in itself, however, emphasizes Harper's reliance on his audience. He is in effect "handing out" the tools for the experience, and they are presented in a way allowing each viewer to attach degree of import to them. Harper is then not actually out to tell a story, but to encourage one.
It is also important to recognize the title of the collection, in regard to the artistic agenda of Harper. "Between the dog and the wolf" is a phrase that centers on degree, not on a precise state of being or perception. This in itself reveals Harper's concerns. He clearly believes that there are multiple, if not innumerable, states of existence to be understood, each with meaning of its own. This aspect of Harper seems most clearly expressed in his, Eleven Less than the Range between Us. The work is almost completely semiotic. As Harper explains, the many degrees of the blue in his series of flags represent, or interpret, a device made to gauge distance through the shades of blue in the sky (Harper, Audio Guides). When this is considered in light of the collection's title, then, there is a sense that Harper is directly informing the viewer that there are untold layers of reality "between the dog and the wolf." He is suggesting countless elements of reality as observed, or created, by what each blue means to each viewer. There is no overt appeal to ethos or pathos. More interestingly, and in keeping with the device which inspired the work, Harper is relying on a kind of logos to trigger feeling. The same type of systematic representation is seen in A Fear of Unknown Origins. The patterns of animals heads do carry a kind of pathos force absent in the banners of the other work, but the linear presentation greatly reduces any such impact. Both works are essentially test fields for the viewer to derive meaning. In using so many symbols representing so many shades, Harper sets up arenas in which the viewer must add meaning and experience, and the number of possibilities goes to just how vast is the space of perception between the dog and the wolf.
The essential need of Harper to use his viewers, however, is consistently within all of the work displayed. His dependence of viewer perception is unusual, it seems. More exactly, if other artists are interested in how viewers interpret their abstract works, they still often have a point of view. With Harper, everything is a kind of question mark, and this is most evident in his, I Tried, and I Tried, and I Tried. This revisiting in embroidery of Jacque-Louis David's Napoleon Crossing the Alps may be seen as almost Warhol-esque; it takes a classic image and plays with it. There is not really humor here, however, aside from the kind triggered by the bizarre translation. Instead, there is an extraordinary range of interpretative potential, and the viewer is asked to contribute fully in exploring this. Most striking here is the gradient quality of the colors, and the gradient element is something Harper continually refers to as critical to him. The horse is so pale in its lower parts that it is unreal, or a "ghost" horse. Similarly, the landscape below is unearthly in its lightness, and the viewer is suddenly challenged to wonder exactly what terrain this conqueror is riding on, which then goes to the power of the image itself. It can be no accident that this single human representation in Harper's collection is so iconic a figure. In a sense, the idea of Napoleon is actually so inherently symbolic, the humanity of him is lost to the symbolic force. He is a hero or villain on the march, but Harper's usage of color and light allows for very different reactions beyond the ordinary. The vague, dreamy quality of the lower paleness may be seen as reducing the power of the figure, making him only a general on a mission that can have no real meaning. Conversely, as the gradient "solidifies" as the full figures of horse and rider are fully represented from bottom to top, it may be seen that something real and powerful is emerging from an idea, or from nothingness. Harper's Napoleon is, essentially, whatever the viewer chooses to make of him. What is crucial here, however, is that the opportunity does not merely exist. It demands the input of the viewer because it is a visual question.
Conclusion
To some extent, all art that is not realistic is art that asks a great deal of its viewers. To present possibilities of any kind is to invite speculation, and this is as true of a Warhol soup can as it is of a Matisse sketch. Something is being presented, but nothing is being overtly said, or the image is such that no familiar meaning may be attached to it. Consequently, it is for the viewer to decide. David R. Harper, however, takes this relationship to a new level because his intent seems to be only based on interaction. Other abstract artists often have a point of view, even if the work is still subject to interpretation. With Harper, it may be said that his art is interpretation, or that his art resides in the processes it will generate. He offers materials and puts the viewer to work, even when his materials are carefully crafted, because there is no meaning until the viewer creates it.
If David R. Harper's Entre le chien et le loup makes anything that could be called a statement, it is the consistent intent of the artist to present art that requires the viewer as an actual collaborator.
Works Cited
Davis, G. "The Ideology of the Visual." Exploring Visual Culture: Definition, Concepts, Contexts Ed. Matthew Rampley. Edinburgh:Edinburgh University Press, 2005. 163-177. Print.
Harper, David R. Audio Guides for David R. Harper: Entre le chien et le loup. 2013. Web.<http://www.youtube.com/playlist?list=PLf2StKEv9ITXKDmy9rDoGHh9bgJn4diiO>
Harper, David R. Entre le chien et le loup. Doris McCarthy Gallery, University of Toronto, Scarborough. 2013.
Stuck with your Application Essay?
Get in touch with one of our experts for instant help!
Messenger
Live chat
Time is precious
don't waste it!
Get instant essay
writing help!
Plagiarism-free
guarantee
Privacy
guarantee
Secure
checkout
Money back
guarantee
Get a Free E-Book ($50 in value)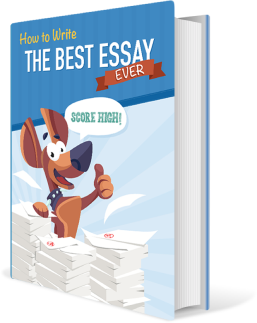 How To Write The Best Essay Ever!