Home
/
Article Critique
/
Customer Satisfaction, Customer Loyalty, and Profitability, Article Critique Example
Customer Satisfaction, Customer Loyalty, and Profitability, Article Critique Example
This Article Critique was written by one of our professional writers.

You are free to use it as an inspiration or a source for your own work.
Introduction
To satisfy customers is very hard task; their loyalty is valuable and very important task for any organizations. For the success and growth of any business, profitability is necessary and can be possible if our customers are satisfied with the business policies and provide high quality products.
The article that has been selected focuses on the organization's success and profitability as well as on customer's satisfaction. It has been proven that if our customers are satisfied then they will stick to the company and their loyalty can increase automatically. It is required for the organization to have marketing domain so, company can analyze customer satisfaction and loyalty to the company. It is important to take right marketing decision by analyzing the customers' consistency and loyalty.
There is also a relationship between customer satisfaction and retention. In predicting customer loyalty, the price satisfaction has no clear results. This article did very good job explaining the relationship between customer satisfaction and customer loyalty as well as profitability. This article also explained the importance of qualitative driven scientific research in the area of bizarre implementable opinions for the organization manager.
It is clear that organization can get customer satisfaction from their loyalty. To enhance the managers' investment in the modified service. "Future, the research is directly related with the relationship among customer satisfaction, customer loyalty, and profitability. Thus these three are the key factors connected with the organization" (Blanchard & Galloway, 1994).
This article also explains the possible merits as well as some of the deficit are well explained too. The merits consists positive things regarding customer satisfaction and loyalty. It explained clearly that for organization main thing is profitability that can be attaining properly. In the article the questions asked were very interesting and to the point. Almost all the questions were related to the customer satisfaction and which is linked directly to customer loyalty. To attain profit, organization can only depend on the customer loyalty. There is a common question that is linked to the customer satisfaction which is the outcome of customer's opinion received in transaction. Second question is the relevance in this field.
When customer expectancy equals service quality, they are satisfied, and vice versa. Customer satisfaction can be impact by seven factors: service, content, price, convieneince, corporate image, equipment, staff and process. Customer satisfaction is the observation of the customers' attitude. It is not a quantified and objective measure. Many researchers have used rating scales to obtain data. Customer satisfaction and purchasing behavior can be described as a cycle. Customers' post purchase opinion to products and services directly impact their repurchase decisions.
Customer satisfaction is the level of happiness customers have towards service and the chances of repurchasing. Customers have certain attributes. If they don't receive the service they expect, they are unsatisfied. Satisfaction is the relationship between expectancy and the actual experience. Satisfaction is also the result of assessment. Researchers should survey as many customers as possible to reach a fair assessment. The reason why customers are not satisfied should be revealed an addressed because old customer brings new customers. Unsatisfied customers will leave and take prospective customers with them.
When businesses do research, a study on relationship of each survey answer with customer comfort is necessary. They should analyze the strength of relationship of each item with satisfaction level and determine the chain for enhancements. Research has shown it costs five times as much to develop a new customer than to keep an old customer. A loyal customer will suggest the business to other people. Word of mouth is free ad. It will help business construct a good reputation and make income. In the current marketing environment, it is not enough just to attract new customers. Sustaining good customer relations is the key to success. Customer loyalty can be measured through their intent to repurchase, satisfaction and tolerance to price fluctuating. Customer relationships and is complete with fully trained staff and an adequately maintained facility. Due to the fact of the nature of service, service quality has always been the focus of management. Providing good service and continuously upgrading service quality to increase customer satisfaction is the goal of any serve business. Their opinions also influence other people. In commercial swim clubs, the frontline staff are usually part time employees and service quality is hard to control. If the management does not fully understand market service quality, it would be difficult to improve and potentially result in losing customers. Therefore, effectively evaluating customer satisfaction has become an important issue in business. The service industry needs to design an affective system to assess customer satisfaction.
Another question is regarding data collection. The data was collected from 12000 retail banking customers at 59 divisions; however the key question is related to this data. Data reliability matters. At the division level, customer satisfaction on various levels can be an issue. One of the important aspects is customer banking relationship. This article explained that in the past there is great importance of the local branches. Now just like local branches, other branches also have similar importance. "Thus, it is obvious that most of the customers' service is probably implemented by the interaction with a variety of components which are beyond the local branch" (Hallowell, 1996).l
The hypothesis that is provided in the article is testable and its operation ability does make sense. There were two variables that were chosen. Fist one is independent which is the relationship between customer satisfaction and loyalty. To make it clear it means that customer can be loyal if they are satisfied. The 2nd variable is dependent variable which means customer loyalty led to profitability of the company.
This article includes a variety of merits related to things that are positive. It is of no secret that there is no such thing as perfect. Hence, this article contains some deficits, most of which are mainly due to the report of the findings. The findings are incomplete as well as unclear. Analyses of the article reveal that the hypothesis used is suitable and appropriate for the situation that prevails. However, truth of the matter is that the hypothesis isn't entirely suitable. The dependent and independent variable aren't clearly defined in the article. Its main focus is a mere three words- customer loyalty, profitability and customer satisfaction. These main focuses aren't enough to protect or define any of the organizations. The different types of strategies needed for this aren't discussed here.
However, I am not agreeing with the interpretation due to the fact that many other techniques or strategies need to implement the right kind of policies and rules in any organization. Now a days customer are intelligent enough to make their decisions. Customers not only looking for quantity but mostly quality. "They do not compromise with the quality" (Coehran, 2003).
Author explained the conclusion very well. But there are some deficits in there. We can overcome these deficits by analyzing the situation over and over. There should be various surveys and feedback that can be helpful.
Nonetheless, the article adds knowledge to the field. According to this article, the main aim for the organization is the profitability. It's been emphasized that increasing the focus on profitability at the customer level is a reflection of a movement. It's within the marketing discipline that is concerned with less aggregate view of market. The importance has been given to individual customers instead of segments of customers in this article. Therefore, new concepts, such as micro marketing and one-to-one marketing, have been born.
The article is very well planned to some extent, but there is also some biasness in findingins. Sometimes researcher does not do their best and give 100% result. "There may be various future research suggestions to improve the satisfaction of the customers and improve the profitability of the organization. The analysis regarding customer loyalty, customer satisfaction and profitability should be done time to time. Various surveys should be organized to get customer's feedback" (Schlesinger & Bowen, 1995).
References
Blanchard, R. F. & Galloway, R. L. (1994). Quality in retail banking. International Journal of Service Industry Management. Vol. 5, No. 4, pp. 5-23.
Cochran, C. (2003). Customer satisfaction: tools, techniques, and formula for success. Paton Professional.
Hallowell, R. (1996). The relationship of customer satisfaction, customer loyalty, and profitability: an empirical study. Retrieved from http://www.hinterhuber.com/uploads/articles/strategy/Customer_satisfaction_and_shareholder_value_TQM_2005_HH.pdf
Schlesinger, L. A. & Bowen, D. E. (1995). Winning the Service Game. Boston: HBS Press.
Stuck with your Article Critique?
Get in touch with one of our experts for instant help!
Messenger
Live chat
Time is precious
don't waste it!
Get instant essay
writing help!
Plagiarism-free
guarantee
Privacy
guarantee
Secure
checkout
Money back
guarantee
Get a Free E-Book ($50 in value)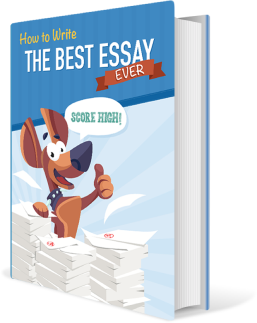 How To Write The Best Essay Ever!