Daughters of Tunis, Book Review Example
This Book Review was written by one of our professional writers.

You are free to use it as an inspiration or a source for your own work.
The various interaction with four women from different parts of Tunisia in the Capital Tunis's metropolitan area enabled Paula Holmes-Eber to encounter even other women and manage to enter the social milieu. The four women included two housewives, 26-year old Sherifa and 43-year-old Nura; Miriam, a 28-year-old household worker and Hannan, a 27-year old embassy translator. She also conducted multiple interviews with women from various Tunisian towns and rural areas, first and second-generation expatriates. She conducted participant observations on beaches tourists do not frequent, as well as family settings. These contexts allow the author to do a re-examination on how modern women respond to societal changes.
The author studied the effects of new marriage laws, emigration, work, and education. She also studied connections between women and their families during her research periods, that is, 1986 to 1987 and the year 1993, when the women were working and learning together with the males. She also looked into whether women from different social classes were affected in the same way by progress and how women adapted their ideas and roles in marriages. Only two of the women she approached were not willing to be questioned, and two others took money in exchange for their involvement, according to Holmes-Eber, who also claims that she did not take any data from the males.
This research took place at a specific time in history, toward the conclusion of the reign of Bourguiba and the start of a new political era that had a program dubbed "Renewal." The program focused on women and disadvantaged groups; the sectors are the subject of this collection of Anthropology Case Studies. The setting in the study does not portray the investigation as dated. Still, it enables it to have a historical dimension that brings into light multiple cultural and socio-political tensions that existed pre and post the study.  The socio-political tensions included unemployment, political organization, press freedom, and democratization. The cultural pressures were on the workplace, different genders mixing in schools, and women's rights.
In collaboration with the anthropologist, Sherifa, Nura, Miriam, and Hannan analyze the tensions. Furthermore, concerns such as public space that is mixed or not mixed and the veil that is allowed or forbidden are highlighted- problems that have put the women in precarious situations. An example is Shedia, whose husband was arrested for his political activity, who went through a divorce due to the incident. Without ever sliding into a crying melodrama, the author successfully narrates numerous similar incidents. Despite being affected by the socio-political climate, Holmes-Eber reveals how the women maintain themselves while upholding a tradition that they re-interpret and re-invent. Through hospitality, a morally significant activity, women aim to live not only as individuals but as a community.
This book allows the author to demonstrate how, in the setting of increased urbanization in a developing country, women are forced to rewrite tradition. As a result, the significance and role of ziara, which Christine Eickelman treated in Oman in 1984, takes on new meaning when put in this context and light of future changes. If the networks made up of neighbors and family, remain intact, Holmes-Eber traces friends, the third network. The third network arises from the access of public spaces by urban women, where, as young girls and subsequently as older women, they come into touch with men and women who are not part of the traditional social circles, fostering a new sense of sociability. Although consanguinity still exists in the environments studied, many of the women interviewed had married men who were family friends or related to them.
Furthermore, the author discovers that expanding this practice to populations from similar places has an economic impact on this generation and its social surroundings. The quantitative data helps us comprehend the population she is investigating, and her circumstance and interactions with her participants allow us to see the changes she made during her research. Finally, these findings, along with those from the rest of the study, enable her to reexamine concepts like patriarchy, household, modernization and underline the permanence of class cleavages.
The author successfully avoids the orientalist lens of the "Muslim woman" by demonstrating that there is more than one daughter of Tunis. She is also aware of diversity and complexity that past studies have not tackled, focusing instead on working and educated women in the middle and upper classes, viewing them as important figures of the western culture. We discover that having sex before marriage is discouraged in all but the most "liberal" families as part of this complexity. It is also seen that most of the women's professional careers continue to be ended by marriages, though some of the women continue to work from home. Women who manage to continue working outside the home have a decent standard of living that is above average and decent positions; the higher the education they have, the higher their potential. Staying at home remains a symbol of virtue, with varying connotations depending on the social context.
This study provides new viewpoints, but one flaw is that it does not interact with the work of regional writers, whose facts and ideas she does not examine beyond a few bibliographical citations. A discourse like this could have enabled the author not to make mistakes like claiming that there are no programs to help the poor. The author wrongly uses the term arriviste to refer to a social group that is struggling. The phrase typically means an individual who has not acquired Bourdieu's cultural activities despite having monetary wealth. Furthermore, consequences due to women's sociability, in which women act as individuals and members of a community, for issues such as conflict avoidance are undervalued. Nonetheless, this is an intriguing study that should be included in the mainstream literature in this field.
Stuck with your Book Review?
Get in touch with one of our experts for instant help!
Messenger
Live chat
Time is precious
don't waste it!
Get instant essay
writing help!
Plagiarism-free
guarantee
Privacy
guarantee
Secure
checkout
Money back
guarantee
Get a Free E-Book ($50 in value)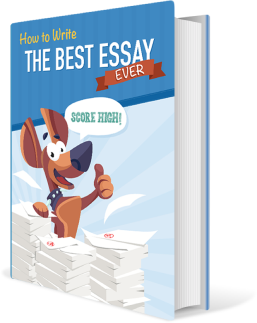 How To Write The Best Essay Ever!