Home
/
SWOT analysis
/
Developing a Missile: The Power of Autonomy and Learning, SWOT Analysis Example
Developing a Missile: The Power of Autonomy and Learning, SWOT Analysis Example
This SWOT analysis was written by one of our professional writers.

You are free to use it as an inspiration or a source for your own work.
Vision statement
The Joint Air-to-Surface Standoff Missile (JASSM) program which was launched in April 1995 is seeing delays in progress 9 months into the project. As the project leader, for the Joint Air to Surface Standoff Missile program, I will assist the team in meeting its deadline requirement. The primary objective will be met through implementing team management strategies that optimize efficiency. For example, many budgetary obligations and project deadlines have been delayed due to a lack of clear direction and complacency related to employees not being held accountable for results. It is my belief that refocusing on the end goal through a reevaluation of the project's milestones and steps can reduce gaps of inefficiency within the project. One change that needs to be made is to shift from a performance driven agenda to one more focused on affordability as the project has being going over budget. Taking on the role of team leader, my primary objective is to ensure that a new more efficient approach to the project is adopted in a way that allows for the smoothest transition towards JASSM satisfying the expectations of all stakeholders involved.
Key Actions
The most essential act that Terry did to foster a higher level of performance was to drastically change the corporate culture of the project team on the first day. The case notes  that, Terry initially applied his standard method of management to breath new life into the project. "They were in a state of disbelief after learning that their boss had been fired over the Christmas holidays. He had worked with them on this program from the beginning and was well liked. Out of the blue, I showed up and told them, 'We are going to get this program on contract within six months. If we don't do it in six months, there is no program'" (Laufer, pp.11). The meeting was during the staff's Christmas holiday and during the meeting Terry lays down an ultimatum letting the staff know that if the project is not complete within 6 months, there will be no project. He essentially let everyone know, he was the new sheriff in town. The impact this had was to put the entire staff on edge in anticipation of major changes.
A key action that Terry Little implements is the decision not to micromanage his employees. One example of how this is a high level of performance that can be seen fostered by Terry Little is demonstrated by one of the workers who noted that the previous project manager appeased the external stakeholders by satisfying their complaints but Terry actually allowed his team members to take risks and sided with them over external stakeholders. The employee noted that, "I can't tell you what a big relief it was after starting to work with Terry that I could finally make decisions without having to worry anymore about being overruled every time one of the companies complained. A lot of bosses talk the talk about letting you take risks, but when something goes wrong, they punish you" (Laufer, 25). This is based on a leadership ideology that emphasizes autonomy and trust. While Terry appears to be very strict and hold his employees to a high standard of excellence, he does not micromanage them which enables them to feel confident in taking risks. The employee further supports this notion by pointing out that Terry takes chances and he is not afraid to fail.
Another key action Terry Little utilized to optimize performance was to implement a corporate culture of mutual accountability. The case mentions the fact that Terry grilled one employee about a budget to the point of him not being able to provide a justifiable answer for the choices he made, so he just asked Terry what he wanted the budget to be. This resulted in the employee being fired. The case explains that the employee was fired due to the fact that Terry wants every employee to feel accountable for their results and to have a vested interest in being able to defend their decisions choices.
Fallacies, consistencies, and inconsistencies
One of the fallacies that emerged out of Terry's leadership style was how he treated his employees. His interactions were hostile and confrontational and while this could be seen as a way to spur productivity, it must be acknowledged that it's can't possibly be the most peaceful work environment. This can be seen in the case when it is noted that, Terry was considerably hard on his staff and created high tension within the interpersonal communication process. This is a significant fallacy in how he did his work because it's a method that creates many enemies within the workplace. Furthermore, an inconsistency that can be seen in one if the instances where Terry was being considerably hard on his staff can be seen in the case when it's noted that, "Terry read what we had written before he arrived and deemed it 'a piece of junk.' I remember him closing his office door and disappearing for about five days to rewrite it. This impressed me more than anything else about him. I'd never seen, or even heard of, a program manager writing his own SAMP" (Laufer, pp.24). Here it can be seen that despite Terry's emphasis on accountability, he disregards the work of his staff and takes on the responsibility of writing the SAMP himself, without allowing his staff the opportunity to learn from their mistake or even explaining why the report is 'junk'.  Later when it's revealed that Terry is still unhappy with the length of the SAMP after his version is revised by the staff, he reluctantly concedes but ultimately is unsatisfied with the final result. This supports the view that he might have been more satisfied if he maintained his position on mutual accountability produced the SAMP through a truly collaborative joint effort. If I were in Terry's shoes I would have acted differently by encouraging the staff to be efficient through joint efforts but maximize their morale by being less confrontational.
Recommendations
The following are three strategies which I think would assist the Joint Air-to-Surface Standoff Missile program.
Result oriented employee assessments should be what dictates which employees get bonuses and which ones are demoted. Terry utilized a method that involved chastising the employees, and in many ways micromanaging their work. Some of the employees responded to this by performing at a higher level but others were not able to handle the pressure and eventually were fired or resigned. It could be argued that these employees had the capacity to contribute the most value to the project but this value could never be realized with Terry's chosen method of management. An example of the need for this to be utilized within the case can be seen by the fact that Terry saw it fit to deal with each employee hands on and scrutinize every decision they made, while some employees recognized his intention was to hold them accountable for their choices, I believe it would work better to provide bonus based incentives for good results and demotion as a consequence for poor results.
Milestones need to be implemented as a key aspect of the project. This is a standard practice within most project management routines, but little was mentioned if the milestone methodology in the case. The use of milestones, gantt charts and work plans can alleviate some of the strain Terry put himself through managing each employee hands on and it can also optimize efficiency.
There needs to be a greater focus on budgetary obligations. This was a shift recognized within the case but it was a transition that was made far too late, for the project to actually benefit from the results. A specific example can be seen with how it's mentioned in the case that the staff recognized they were focusing too much on performance based ideology and needed to shift to focus on affordability. This was the primary reason Terry needed to be hired.
Work Cited
Laufer, Alexander. Mastering the Leadership Role in Project Management Practices that Deliver Remarkable Results. FT Press, 2012.
Stuck with your SWOT analysis?
Get in touch with one of our experts for instant help!
Messenger
Live chat
Time is precious
don't waste it!
Get instant essay
writing help!
Plagiarism-free
guarantee
Privacy
guarantee
Secure
checkout
Money back
guarantee
Get a Free E-Book ($50 in value)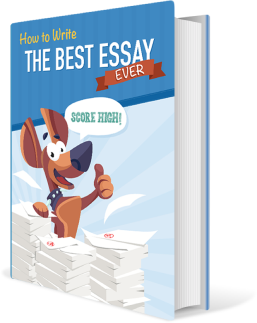 How To Write The Best Essay Ever!