Wooden on Leadership, SWOT Analysis Example
This SWOT analysis was written by one of our professional writers.

You are free to use it as an inspiration or a source for your own work.
Abstract
This paper provides an analysis of the pyramid of success popularized by John Wooden. In addition, this paper also discusses the pyramid of success as it is utilize in the current business trend. Various leadership styles and patterns are also discussed. A new and simplified new pyramid of success is likewise elucidated in this paper.
Wooden on Leadership
Success is one of the most sought after thing in life. People in the society want to be successful in their own field, profession and perspective. However, success is mostly wanted in the field of business. Every businessman, when asked what he or she wants, would have success on the top of their list. It is true that, sometimes, success comes easy. But for the most part of every business and life's undertaking, success can be hard to attain. In this regard, it has been imperative to follow certain success patterns and pyramids such as the Wooden Pyramid of Success. John Wooden is a legendary basketball coach but he is not known for being such a good coach but rather for what he brought on the table. For him, success must be founded from the fundamentals of life and improve from thereon. Such fundamentals are loyalty, industriousness, friendship, enthusiasm and cooperation (Morrow, 2014). These fundamentals are not limited in the basketball court but extend to the boardroom. This is particularly true because when conducting a business, one must be knowledgeable about the basics and fundamentals must be set in order to properly run a business.
It must be remembered that in order for a business to grow and continue, its foundation must be solid. This means that it must be founded upon patience and faith. In addition to this, it is elucidated that patience and faith is not enough for a business to succeed. Skills are very important too. Although Wooden's pyramid was originally geared towards winning a basketball game, it is likewise applicable in a business setting in order to ensure success and profitability. Every business has its own flaws and limitations. But the pyramid is a good reminder that every limit must be overcome if the fundamentals of success are valued and observed.
Leadership Style and Analysis
Leadership styles differ from one person to another. Some are more goal-driven with no regard to the business team while others are able to balance goals and values. It can be said that a good leadership style should be able to manage and balance its goals without sacrificing the communication and the way it is treating its people. However, there are various factors that are affecting leadership. For example, a temperament of one person can impact in both the positive and negative aspect of leadership. If the leader is extrovert, then he or she will be more hands-on and would have lots of personal interaction with the staff as compared to an introvert one. In the same manner, if the leader is a thinker, the decisions will be made based on the quantitative data gathered while a feeler will base the decisions concerning the company on how it will personally impact the staff, either negatively or positively (Ulrich & Brockbank, 2005). Judging and perceiving likewise plays an important role in the temperamental aspect of leadership. Judgers usually are more time-focused and organized while the perceivers act spontaneously as the need to decide arises and are very much flexible with changes and time.
When it comes to the motivation pattern, on the other hand, leaders' motivation drives the performance and productivity of the staff.  Being motivated is not necessary a good leadership trait. A motivated leader gets things done. But it can be attributed to three distinct examples: a) motive for power- which allows a more aggressive act and exciting risk-taking activities; b) motive affiliation- which pushes the leaders and the staff to make connection with other bigwigs in the business for expansion and growth and; c) responsibility- which pertains to the manner in which leaders impact the way the business moves and in what direction.
Character expectations as it relate to leadership mean that leaders are expected to act in certain manner. They are expected to act beyond their reputation. As Wooden puts it, it is the character that counts more than the reputation. It is performing one's best regardless of the situation. It is imperative to act with integrity, positive influence and respect. Being real and true to one-self while thinking about how decisions and actions will impact the staff and other people in a positive manner is more important than focusing on what other people think. Leadership philosophy is one of the most crucial aspects of leadership. It involves not just integrity but more so the character, collaboration and consistency in management.
These leadership styles are in line with the pyramid of success that Wooden popularized. A leader holds a very important role in the determination of a business or a company's success. Although they have their own philosophy and goals, their character is more important. Meaning to say, it is not about how successful the business is but how well the management and the entire business staff work as one. A good leader can be correcting mistakes and pushing the staff to be the best they can be in the absence of the creation of a resentful environment. It is not about what the company and the staffs do but how they do things that matter. Clearly, the theme of the pyramid of success is building success without putting relationships in detriment. It is about balancing between goals, motives, methods, resources and results. It is not always whether a business makes money and profit but is it making money while strengthening the very core of business- its people. People are the main force behind every success. Without a good rapport, a stress-free environment, cooperation and collaboration, success can never be attained. Even a marginal profit spells success if the staffs are happy, cooperative and supporting each other.
It can be seen in the new pyramid of success that the foundation should be about ethics. Every business or person must be founded on ethics to ensure that the basic of leadership such as character, philosophies, attitudes and values are taken into consideration. A solid ethical foundation will lead to better collaboration between staffs and management that will surely lead to a successful planning and implementation of strategies geared towards successfully attaining the goals set forth (Wood & Payne, 1998). In this new pyramid and even in the pyramid of success by Wooden, there is a necessity to observe the fundamentals of success (ethics, characters, integrity and etc.) in facing and troubleshooting problems. Leaders must correct mistakes and staffs should adhere without creating a resentful environment. Everyone must collaborate since there is only one goal and that is to achieve success. Everyone must work hand-in-hand in decision-making, planning, implementation and evaluation. In conclusion, it does not really matter what pyramid of success is being followed or applied. Success is achieved through ethical consideration, collaboration, strategies and goals.
Stuck with your SWOT analysis?
Get in touch with one of our experts for instant help!
Messenger
Live chat
Time is precious
don't waste it!
Get instant essay
writing help!
Plagiarism-free
guarantee
Privacy
guarantee
Secure
checkout
Money back
guarantee
Get a Free E-Book ($50 in value)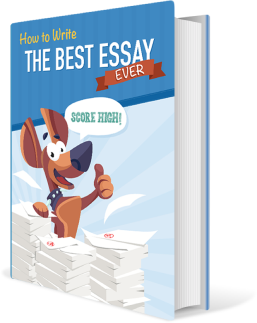 How To Write The Best Essay Ever!