Professional Communication, SWOT Analysis Example
This SWOT analysis was written by one of our professional writers.

You are free to use it as an inspiration or a source for your own work.
Discuss why audience analysis is so important in framing business messages. Additionally, state when it is appropriate to use direct or indirect pattern in business communication.  Explain the importance of "tone" in writing good- and neutral-news messages as well as in preparing bad-news and persuasive messages.
Audience analysis is basically the process of knowing who will listen to the message and what their main concerns are about. It could be noticed that somehow, the capacity of a speaker or an assigned provider of information to know who the listeners are would allow him to direct his message to something that the audience would be able to relate to. In a business, this approach is considered to be an effective communication tool that identifies the capacity of the organization to withstand challenges in the business through the use of communication and direction. Whether it may be a bad or a good news, the approach of the speaker in presenting the message to the listeners would impact how the audience would react to the matter accordingly.
Using specific examples, discuss how formal communication differs from informal communication in organizations. Define grapevine and explain some of the issues associated with it.
Formal communication in business is often understood as the information being passed on to the members of the organization through formal meetings handled b the supervisors or other authorities who are assigned to pass on the message. On the other end, information communication is noted as the passing of information from one mouth to another. This is often noted to be associated with the grapevine metaphor which denotes the passing of information from one source to another without any particular boundaries hence tainting the information with one's own interpretation of the message, which often causes misunderstanding at times even misinformation on the part of the listeners.
Because of your excellent communication skills, your boss always asks you to write his reports for him. Last week you overheard the CEO complimenting him on his logical organization and clear writing style, and your boss responded as if he had written all those reports himself.  What kind of ethical choice does your boss's response represent?  What can you do in this situation?  Briefly explain your solution, your reasoning, and your communication strategy.
Given the situation, the boss may not have realized that he is going over board of his position. Relatively, what he may have simply wanted was to notably show that he was successfully doing his duty. Considering that [I] am under his direction, perhaps he was in the impression that whatever [I] do could actually be accounted for his own sense of excellence at work.
To address this matter, I could approach him privately to ask him about why he responded the way he did and tell him about how I feel about such condition of response. With full respect and consideration of his position, I would try to tell him about the ethical conditions that he has breached because of the way he handled the conversation. In case my boss does not agree with my opinion on the matter thus disregarding my position and the work that I have done, I could wait and later on bring about the issue again when the situation has already passed. I would find a better timing when my boss would be ready to talk about it again or somehow, he has already come to his senses.
Communications experts and practitioners emphasize that ethical communication is significant for establishing effective, efficient, and trusting work relationship. Explain the preceding statement and discuss why it is considered significant.
Ethical communication basically stands for the capacity of the all the members of the organization to show consideration to the values that others give much attention to. Respecting the being of others as well as with their position in the organization as human beings and as partners for the business' success, communication would become a better tool that could establish union instead of chaos in an organization.
Resent research states that etiquette is an essential element of every aspect of professional communication.  Do you agree or disagree with this statement? Define etiquette and discuss its importance in the workplace.
Etiquette is basically noted as the application of 'proper manner' or 'proper practice' in accomplishing something. It could be noted that somehow, it is through this approach to matters that an organization is able to establish a culture that would best respond to the reputation that they are aiming to accomplish. Relatively when proper etiquette is applied especially in the process of communicating with others, it becomes apparent that the manner of thinking and response that comes from the people becomes in union with the overall mission and objective of the organization. Because of the respect and recognition that everyone feels they are given in the organization, they begin to perform well with proper culture that defines the application of their own personal understanding of etiquette as they complete their tasks and duties assigned to them.
Stuck with your SWOT analysis?
Get in touch with one of our experts for instant help!
Messenger
Live chat
Time is precious
don't waste it!
Get instant essay
writing help!
Plagiarism-free
guarantee
Privacy
guarantee
Secure
checkout
Money back
guarantee
Get a Free E-Book ($50 in value)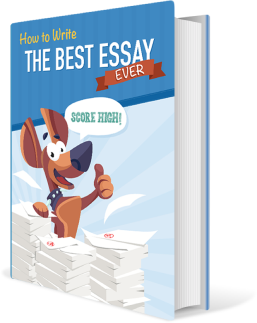 How To Write The Best Essay Ever!