Statistical Thinking in Health Care, SWOT Analysis Example
This SWOT analysis was written by one of our professional writers.

You are free to use it as an inspiration or a source for your own work.
Introduction
This discussion pertains to inaccurate prescription dispensing by a HMO pharmacy. The director Mr. Ben Davis seems incapable of designing solutions to an irregularity that could ultimately cause him his job. This essay provides an analysis of the problem offering possible solutions.
Process map of HMO prescription filling
There are five basic steps involved in processing of an HMO prescription. These steps and principles overlap into other organizations' dispensations of prescription medication. They encompass receiving the prescription; translating it, entering the information into a computerized system; filling the prescription and finally providing consultation. There are three models under which prescription medications are dispensed. They are through a community pharmacy, closed door system or institutional. The principle across each model is universal (Johnson, Guirguis & Grace, 2015).
Analysis of the process map and SIPOC model
This process map shows the five step procedure involved in filling an HMO prescription along with affiliations to community pharmacy, closed door system and institution pharmacy. Ben Davis functions in a community setting pharmacy. Inaccuracies could occur at any level of the process. For example, prescriptions are delivered manually by patients or relatives, faxed by physicians or patients. Physicians also enter prescriptions technologically through the internet or electronic medical record system. In the community setting a clerk receives the prescription if written by the doctor. While he/she has nothing to do directly with the dispensing, which may be creating errors this is the first potential for prescription errors. Essentially, errors of date of birth and insurance coverage should be resolved when booking the prescription. In the case of children, age is an important verification that ought to be made by the receiving clerk. Pediatric patients' dosage of medication is calculated by the age. So this is a potential error danger (Johnson et.al, 2015).
Reading an order is the most difficult part of this process whereby numerous errors could occur. For example, the pharmacist must carefully look at the entire order and not just a part of it. Immense difficulties occur in deciphering strength and dosage in the translation prescription process. The route of administration is another common error that is encountered by pharmacists in the medication translation process. The number of refills and times the medication must be taken are all common mistakes pharmacists make during this process. When tanslation is one requiring reading thye handwriting of the provider it is always best to seek assistance in deciphering elements of the prescription (Johnson et.al, 2015).
The manner in which prescriptions are entered into the database determines the nature of processing. In the community settings technicians usually enter the prescription. Hospitals enter prescriptions in the database through electronic methods. Most often patients sign for their prescriptions on pick up and clarifications made by the pharmacist. Based on the process analysis   outlined above it is clear that the root cause of Ben Davis errors lay in the processing method in itself (Johnson et.al, 2015).
SIPOC is used as a process evaluator with an expected improvement outcome. Below is a brief application of the SIPOC model as a HMO prescription filling error resolution.
| | | | | |
| --- | --- | --- | --- | --- |
| S-Supplier | 1-Input | P-Process | O- Output | C-Customer |
|   |   |   |   |   |
|   |   |   |   |   |
|   |   |   |   |   |
| Community pharmacies | Prescription medications dispensation to clients and patients | Receiving prescriptions; translating them, entering, filling and dispensing | Error free dispensing of prescription medication | Customer relating efficiently in receiving, translating, entering filling and consulting pharmacy services |
| Closed order pharmacies | Same | Same | Same | Same |
| Institution pharmacies | same | same | same | same |
Suggest a main resolution tool and data to be retrieved
A valuable tool suggested by many pharmacy experts for resolving prescription errors or any other irregularity in a business is first conducting a SWOT analysis. SWOT analysis allows for collection of data concerning a business' strengths, weaknesses, opportunities and threats. Similar to the SIPOC, which evaluates processes, SWOT assesses functioning of the whole business identifying systems that are working and failing ones as the immense prescription errors in Ben Davis HMO pharmacy industry. The rationale for a SWOT analysis is designing a scientific resolution to the problem.  Essential company data, which must be retrieved, pertain to number of prescription errors occurring in the HMO pharmacy over a specific period of time. Also, identifying, which aspect of the process these errors are most likely to occur (Helms & Nixon, 2010).
Suggestion of a solution and strategy
One suggestion for Mr. Ben Davis and the HMO pharmacy administration  is learning more about how statistical thinking, which  could improve the business techniques. Ben Davis admits to being exposed to statistical thinking training, but does not have the application skills. The basics of statistical thinking are understanding variation in processes. Apparently, there is a distinct misunderstanding regarding variations in the prescription processing, especially, at the prescription translation level. In applying variations to the process through statistical thinking can both identify and correct the process discrepancy (Grigg & Walls, 2007).
Conclusion
In concluding this essay it must be understood that Ben Davis error problem is not unique to his business environment. Application of effective models such as SIPOC, which measure process intricacies and SWOT that evaluates functions of a business system is beneficial. Statistical thinking applications uniquely using the variation strategy facilitates resolution of process difficulties.
References
Grigg, N., &  Walls, L. (2007) Developing statistical thinking for performance improvement in the food industry. International Journal of Quality & Reliability Management,  24 (4):  347 – 369
Helms, M., &  Nixon, J.(2010). Exploring SWOT analysis – where are we now?: A review of academic research from the last decade. Journal of Strategy and Management, 3(3):215- 251
Johnson, A. Guirguis, E., & Grace, Y. (2015). Preventing medication errors in transitions of care: A patient case approach. J Am Pharm Assoc (2003);55:e264-e276.
Stuck with your SWOT analysis?
Get in touch with one of our experts for instant help!
Messenger
Live chat
Time is precious
don't waste it!
Get instant essay
writing help!
Plagiarism-free
guarantee
Privacy
guarantee
Secure
checkout
Money back
guarantee
Get a Free E-Book ($50 in value)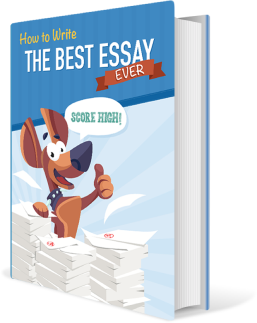 How To Write The Best Essay Ever!