Digital Culture, Creative Essay Example
This Creative Essay was written by one of our professional writers.

You are free to use it as an inspiration or a source for your own work.
Blog 1: How might cultural data be challenging when used for communication and analysis?
We all interact with others in our homes, jobs, associations, and communities daily. Despite our best efforts, communication remains a challenge. As an example, "He doesn't get it" or "She didn't truly hear what I meant to say" are common refrains. Many communication problems come from a lack of cultural awareness. The way we tackle challenges and how we participate in groups and communities are both influenced by our cultural background. When working in groups, it's common to be taken aback by the various approaches that participants take to the task at hand.
Blog2:  What types of cultural meaning could you add to your example text using XML (the text which you brought to the seminar), and how could computers use this?
When an XML processor receives a document, it must encode the statement according to the declared type of character encodings supplied by the attribute 'encoding.' The user must make certain that XML documents are encoded correctly before sending them across other platforms. Unicode UTF-8 and 16 characters are required by the XML 1.0 specification to be supported by the processor. Unicode characters are translated internally by an XML parser that encodes the document correctly. A document's encoding type determines how the XML processor encodes it when it reads it.
Blog3: How do data models influence the ways in which culture is presented and understood?
In a given scenario, a person's impulses are influenced by cultural models that specify desired outcomes in interpersonal relationships. According to a survey of people from around the world, Americans stated that they wanted to affirm or salvage their positive self-esteem, actively change the circumstances so that they aligned with their personal goals, and prioritized their own personal concerns over the needs of others when faced with a variety of emotional scenarios. When it came to maintaining or improving their interpersonal connections and adapting to the desires and expectations of others, the Japanese came out on top. This desire to maintain emotional distance from people yet maintain connection in the face of terrible experiences is typical of Japanese culture.
Blog 4: Data Visualization
One method of Data visualization involves plotting information and numbers on a graph. Data visualization tools make trends, outliers, and patterns in data more easily visible and understandable through the use of visual components like charts, graphs, and maps. To make data-driven decisions in the world of Big Data, data visualization tools and technologies are important. Colors and patterns capture our attention. The colors red and blue, as well as squares and circles, are immediately recognizable. Everything in our culture, from art and advertising to television and movies, is characterized by its visual nature. Data visualization is a sort of visual art that catches our attention and keeps us focused on the message.
Blog 5: Voyant Tool
Voyant Tools is a web-based open-source text analysis tool that's available for free use on any computer with an internet connection. It aids scholars in the digital humanities and students and the general public in reading and interpreting texts or corpus. There are applications for it in both online and uploaded text. In October 2016, Voyant's primary server received 81,686-page visits from 156 countries, and the tool was invoked 1,173,252 times. KWIC displays, word frequency lists, and frequency distribution graphs are all part of Voyant, which was designed to make reading easier. The voyant's tool user interface divides analytical operations into separate panels for easy access.
Blog 6: social media addiction
The Metaverse, a new digital environment, is expected to be in place by 2022. In spite of the fact that virtual and augmented reality has been available for a long time, the infrastructure and platforms needed for mass use are still in their infancy, and visionaries of the Metaverse will reassure you that this new digital world is only getting started." As a result, it is difficult to predict how the Metaverse will affect mental health and how it will affect digital addiction. Discussions on Metaverse addiction and its impact on mental health and digital addictions are long overdue, and the time is now.
Blog 7: what I found challenging in the workshop and the role I played
As a result of this cultural decline, young people experience a decline in self-esteem and motivation, which hinders their ability to contribute to society's advancement. In the Digital Age, can technology help to preserve aspects of culture? No. The stuff we see and hear on our computers, tablets, phones, and other electronic devices greatly impacts how we think and act. There is little doubt that young people will continue to swarm to the Internet, especially as it transforms into a type of "village square," entertainment hall, and library all in one. The most difficult part of the process is getting to the destination. The importance of content cannot be overstated.
Blog 8: use of machine learning to enhance cultural data
We're used to categorizing our surroundings, but computers have a hard time with it, as a result, computer vision would be incomplete without an understanding of image classification. The categorizing of photographs into one of a number of established classes is known as "image classification." It is possible to classify an image into n different categories. Manually examining and classifying photographs can be time-consuming, especially if there are a large number of them (say, 10,000); thus, automating the process using computer vision would be really helpful. The development of self-driving cars is also a wonderful illustration of how image categorization is being used in the real world. An image classification model that recognizes numerous items, such as other vehicles, pedestrians, and traffic signals on the road, can be built.
Blog 9:  How sentiment analysis can enhance cultural data
For extracting topics from a corpus, Latent Dirichlet Allocation (LDA) is a prominent topic modeling approach. Something that exists but hasn't completely evolved is referred to as latent. Latent refers to something that isn't immediately noticeable. Therefore, the data we're looking for has been "hidden." It's a mystery to this day. Because of this, the LDA procedure makes use of the term "latent." It tracks the distribution and processing of Dirichlet data to assign a Dirichlet allocation. It is a "family of stochastic processes whose realizations are probability distributions" named after German mathematician Peter Gustav Lejeune Dirichlet.
Stuck with your Creative Essay?
Get in touch with one of our experts for instant help!
Messenger
Live chat
Time is precious
don't waste it!
Get instant essay
writing help!
Plagiarism-free
guarantee
Privacy
guarantee
Secure
checkout
Money back
guarantee
Get a Free E-Book ($50 in value)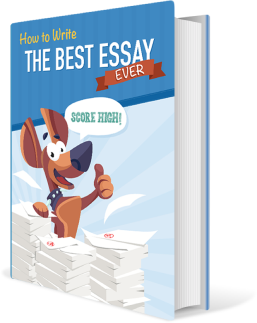 How To Write The Best Essay Ever!