Eastern Tales and Nigerian Folk Stories, Application Essay Example
This Application Essay was written by one of our professional writers.

You are free to use it as an inspiration or a source for your own work.
Not Everyone Loves Garfield
I chose Sadik Beg for three reasons. First, it is mercifully short, and that goes a long way as a recommendation. Second, the sudden and brutal killing of Hooseinee's cat reminds me of a short story I read a few years ago, I think by the mysterious writer B. Traven (and who may have copied at least that part of the folk tale). Third, it provides a model of two contrasting wives, each in her own way a stereotype, while at the same time showing that both break another, different cultural stereotype in exactly the same way. In so doing they destroy the value of the story to modern readers, as well as the meaning of the wife-stereotypes. Because this story involves two different wives confronting the same experience, I am going to take the liberty of discussing both of them as two sides of the same coin, rather than just one character alone.
Each woman initially represents stereotypes of the submissive and bullying ("termagant") wife. One changes — apparently permanently — from a rich-bitch daughter to submissive wife, while the other remains a terror, at least to her poor husband. None of that is particularly surprising and presents no problem to the compliant reader. The high-caste girl meets her match in her husband from a much lower caste. Not so the older wife (of unknown caste) who is past putting up with any resistance from her husband, probably of the same caste as Sadik. We accept both women and their stereotypes because neither surprises us. Initially we are as prepared to perpetuate a stereotype by accepting it as we are prepared to see it overturned, at least in the case of the young wife, because she only transforms from one stereotype into another.
The trouble starts with the cats, or rather the reaction of both women to the summary beheading of their cats: there is no reaction regarding the fate of the cats themselves. Rather, the reaction is regarding the act of killing them. After Sadik chops off the first cat's head, the young wife only "appeared in some alarm" but she "made no observations, but was in every way kind and submissive, and has continued so ever since." Yet the cat is described as "a beautiful cat, evidently a great favourite" (Overton, 500). The same reaction can actually be said about the (unnamed) older wife of Merdek. She is "incensed" but certainly not distraught like you'd expect any wife to be, termagant or otherwise. Instead, she just laughs at her knocked-to-the-floor husband and tells him he should have "killed the cat on the wedding day" (500).
Modern readers can sense a problem: the two women (and indeed their two men) are wholly unconcerned with the animals as individuals. They do not see them as we see our own cats (or most of us, anyway. Some quite civilized people today insist that cats are an environmental menace deserving of extermination). These two wives' lack of basic concern about their favorite pets will be so jarring to most readers that, as I mentioned above, the story itself is robbed of any literary value: these people are uncomfortably different from us.
Stereotypes exist in literature to allow the reader to understand that certain rules will be followed in the story. They are recognizable props and shortcuts, and are found in folk tales because folk tales do not go deep into a character's background the way a novel would. But stereotypes are useless if they abruptly start acting out of character. For me, the wives' stereotypes have no meaning anymore and can serve no literary purpose. One gets the uneasy feeling that both the younger and older wife would, with their respective levels of placidity and laughter, witness the beating and execution of a servant for stealing a half-cup of rice.
Where a cat's head is casually cut off, your own head may not be far behind.
Work Cited
Overton, William, ed. World Literature Anthology. Vol. II. Charles Town: Apus ePress, 2011.
Stuck with your Application Essay?
Get in touch with one of our experts for instant help!
Messenger
Live chat
Time is precious
don't waste it!
Get instant essay
writing help!
Plagiarism-free
guarantee
Privacy
guarantee
Secure
checkout
Money back
guarantee
Get a Free E-Book ($50 in value)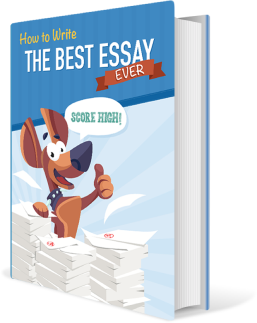 How To Write The Best Essay Ever!