Effect of Family Involvement Training, Article Review Example
This Article Review was written by one of our professional writers.

You are free to use it as an inspiration or a source for your own work.
"Six Years Later: Effect of Family Involvement Training on the Language Skills of Children from Migrant Families"
Introduction
The basic premise in the article "Six Years Later: Effect of Family Involvement Training on the Language Skills of Children from Migrant Families" is that when the children of migrant families are provided with equal opportunities related to acquiring new language skills, the outcome often leads to positive and lasting reading skills and abilities.
Proposal/Question
Authors L. St. Clair, B. Jackson, and R. Zweiback propose in this article that due to the results of an eight year-long study "designed to evaluate the efficacy of the family involvement component" in the Migrant Education Even Start (MEES) family literacy program, it is now clear that the children of migrant workers that participated in family involvement training acquired new language and reading skills comparable to children "with matched demographics from families not participating in the program" (2012, p. 11). As noted by the authors, the research question is quite simple–"Do youth in the intervention group continue to perform significantly higher than youth in the control group on the state reading assessment"? (2012, p. 11).
Data Collection Methods and Theoretical Framework
All of the data collected by the authors for their study came from families recruited from the MEES family literacy program with 22 families participating in the program and their 22 ELL kindergarten/first grade children as members of the intervention group. Also, 28 families and their 28 ELL kindergarten/first grade children served as the control group. Culturally, most of the children were Hispanic (97%) and spoke English with varying degrees of fluency and understanding (St. Clair, Jackson, & Zweiback, 2012, pp. 11-12). The theoretical framework for the study consisted of a quasi-experimental research design, while the conceptual framework consisted to two core elements–"a culturally sensitive approach to working with parents from diverse cultures and economic backgrounds, and the use of highly qualified parent educators." Also, the results of the study were achieved via a "one-way analysis of variance" (ANOVA) and a multivariate analysis of variance (MANO-VA) (St. Clair, Jackson, & Zweiback, 2012, pp. 12-14).
Data and Results, Conclusions and Implications
After all of the data was analyzed via ANOVA, it was revealed that the scores of the children in the intervention group were greater than those in the control group in relation to the overall broad English ability test shown in Table 2. Thus, the author's results included the realization that "the treatment and control groups were both below the average score," but the treatment group was "within the range of scores noted as meeting standards;" in contrast, "the control group was significantly lower and were in the "does not meet state standards" group (St. Clair, Jackson, & Zweiback, 2012, pp. 14-16). One of the most important conclusions is that the findings "can provide helpful guidance to district leaders and practitioners interested in using preventive rather than reactive measures" to help ELL students, especially migrant children, to meet reading standards. Also, the most important implication of the findings is that with the help of family involvement training and technology, the reading scores of migrant children and those who do not have access to special language training can be significantly improved upon (St. Clair, Jackson, & Zweiback, 2012, pp. 16-17).
Personal Responses
In relation to the course (EDG 6931, Distance Education Leadership and Management), this article contributes greatly to our understanding of the characteristics related to quality program delivery in K-12 and higher educational pursuits. It also demonstrates how educational researchers apply approach and practice to revealing some of the lesser-known (and less studied) intricacies of childhood education. My main reason for choosing this article is because of its relevancy to the debate centering on U.S. immigration and whether the children of immigrants (and migrant workers) deserve to be educated at the expense of the American public. Overall, I found this article very interesting and enjoyed the way in which the authors presented the foundation of their study and their comments on the results. One criticism is that the authors should have chosen migrant children from other ethnic/cultural backgrounds, even though most migrant workers and their families are Hispanic.
From my perspective, the most important conclusion is that regardless of their ethnic/cultural backgrounds and educational limitations related to access, children are prone to learning and that when children are given the opportunity to improve themselves, such as being able to speak and read proper English, they usually exceed everyone's expectations. Also, simply because a child is from a migrant family does not necessarily mean that they are unable to learn, nor does it indicate a lack of intelligence. For myself, this concept is second-nature, but for others, it may not be as obvious nor apparently true and accurate, due to bigotry and being misinformed.
Overall, I totally agree with all of the findings of the authors, especially concerning how proper training and technology can make all the difference when it comes to learning to speak and read English properly. Also, the article truly helped to expand my current knowledge on the topic (if not support what I already knew); thus, in the future, when required to read and comment on similar articles, I will have more on-hand knowledge which will certainly help to understand and appreciate other subjects related to the education of children.
References
St. Clair, L., Jackson, B., and Zweiback, R. (2012). "Six Years Later: Effect of Family Involvement Training on the Language Skills of Children from Migrant Families." School Community Journal (22) 1, 9-19.
Stuck with your Article Review?
Get in touch with one of our experts for instant help!
Messenger
Live chat
Time is precious
don't waste it!
Get instant essay
writing help!
Plagiarism-free
guarantee
Privacy
guarantee
Secure
checkout
Money back
guarantee
Get a Free E-Book ($50 in value)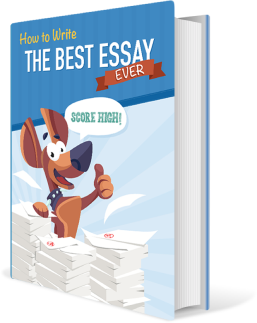 How To Write The Best Essay Ever!