Eminem, Research Paper Example
This Research Paper was written by one of our professional writers.

You are free to use it as an inspiration or a source for your own work.
Like most musical movements Hip-hop began without fanfare. It was illegal and a movement of self-expression that looked at the experience of being Black, poor and living in the Ghetto. The African Bambatta fostered this genre in the Bronx. It is now the bestselling genre in America and quite possibly the world. It cut across all racial and social divides.(White,p65) Central to its core values is authenticity and black masculinity. In the language of hip-hop how real are you and how hard you are. When white audiences started to listen to hip hop it didn't take long for white musicians tried to get in on the act. Marshal Bruce Mathers III aka slim shady aka Eminem was an explosion on the hip hop scene.(Bozza,p67)
He was not the first but he will not be the last. He challenged the debate on racial representation and aesthetics. More specifically the production and consumption side of it. The big question that plagues any would be white rapper would be are they imitators or did they bring real innovation to the genre. Was white trying to be black and vice versa. However the truth of the matter is that when new innovations come from communities that are not white especially in the field of the arts. It is repackaged and its ahistorical contextualization is conveniently air brushed out. The images of ghetto-ized fantasy image of blacks and Latinos. (Bozza, p7) Is used to entertain white audiences and remove the more complex socio/political messages.
This said Eminem taps into the disenfranchisement of poor working class white males. (Kitwana, p43) This merges with black vernacular street culture. He creates distance between himself and his art. This has the advantage of divorcing himself from the whole black white thing. That way it becomes about the music not his racial identity. The song 'my name is,' acknowledges his identity as white however the audience is transracial and cuts across all lines. In 8 mile the movie he explores in an auto biographical way the challenges of being a white rapper in what is fundamentally a black man's world. (Huxley, p.2)
However the authenticity factor in rap is highly questionable. Eminem's innovation in this respect is that he uses alter egos in his music to represent a double consciousness. (Bozza, p89) This fragmentation prevents a holistic 'I' from manifesting itself fully. The nature of selfhood in rap is therefore fluid. 'Slim Shady,' is one such character where we see him experimenting with the concept of double identity. (Huxley, p.19) This is the innovation that Eminem brought to rap though it was not unique to him he used it most successfully. He never runs away from his whiteness and in fact exaggerates. He is very careful and aware of his position. He never ever uses the 'N' word in any of his music. (Kitwana, p.5) It is a place he knows all too well he can't go or his career is all but over.
This brings another question into the fore. What right do white rappers have to access black cultural identity? (Bozza, p23)This has been a thorny issue across the whole divide of music. One can infer what right does a Black Country musician have to access white country music? The fact of the matter is this is an irrelevant question. It panders to those that seek to keep the racial divide alive. It can just as easily be argued on any number of perspectives. (White, p75) For instance what right does a black man have to worshiping white Jesus? The truth is that Eminem is representational of a postindustrial white masculinity. (White, p79) This is what he represents white trailer trash. This is where is authenticity comes from. He can easily identify with the whole divide. Poverty knows no color. White rappers in general would be the first wave of white assimilation into the multicultural mainstream. . (White, p68) What is indeed fascinating is that white trash is as close to black ethnicity in its negative associations as whiteness can ever get. This is where the two became one in their poverty and disenfranchisement. He represents the changing nature of American society as a whole and what better genre to use than rap.
Eminem is the Elvis of rap in almost every respect. (Kitwana, p8) He has done what no other white rapper before him has done. He has brought two distinct races together using what binds them. Not there humanity but their circumstance. He uses a duality of identities to represent not only the duality of his cause. That is being a white rapper but also many other dualities. He is able to play out the fantasies that would be illegal. The nature of his authenticity comes from his play on the very concept. He has re-written truth telling for he is also aware that the truth is relative. (White, p68) There is not a single rapper in the game who speaks the whole truth. It is a form of double consciousness.
America's white youth population love hip hop. The truth is America is not as wealthy as it used to be the poverty levels have slowly been going up not in terms of numbers but in terms of equality of poverty. (Huxley, p.12) The financial crisis and a stagnant pay grade across the board has meant that America is not what it used to be in the pre soviet era it is a postindustrial reality. His music represents that. Nas a famous rapper once said in a song I heard that the truth is every people in the world every race are now all, "N." (Kitwana,p98)
Topic and Research Statement
Eminem is not only the Elvis of Rap he brings his own form of authenticity to the genre and is the new personification of white masculinity using the language of rap to express this.
Outline
Introduction: Hip Hop's origins being of being a type of self-expression whose core value was authenticity and black masculinity.
First Point: The divorce of hip-hop from its socio/political origins and the merger with the artist sense of selfhood instead.
Second Point: The artistic use of alter egos to manifest the none existence of a holistic I but express the many I's
Third Point: The question of different racial groups accessing each other's culture as a means to self-expression.
Fourth Point: The convergence of white masculinity and black masculinity in their shared disenfranchisement in a post industrial age.
Conclusion: The unity brought by Eminem's duality of identities.
Works Cited
Bozza, Anthony (2003). Whatever You Say I Am: The Life and Times of Eminem. New York, New York, United States: Crown Publishing Group. ISBN 1400050596
Huxley, Martin.(2000) Eminem: Crossing the Line. New York: St. Martin's Griffin.
Kitwana, Bakari.,(2005)Why White Kids Love HIP-HOP: Wankstas, Wiggers, Wannabes, and the New Reality of Race in America. New York: Basic Civitas.
White, R. (2006), '"Behind the mask": Eminem and post-industrial minstrelsy', European Journal of American Culture 25: 1, pp. 65–79, doi: 10.1386/ejac.25.1.65/1
Stuck with your Research Paper?
Get in touch with one of our experts for instant help!
Messenger
Live chat
Time is precious
don't waste it!
Get instant essay
writing help!
Plagiarism-free
guarantee
Privacy
guarantee
Secure
checkout
Money back
guarantee
Get a Free E-Book ($50 in value)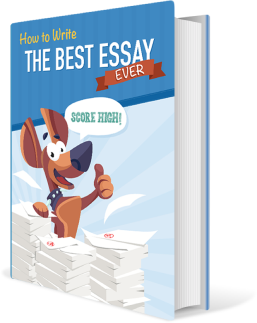 How To Write The Best Essay Ever!