Employment-at-Will Doctrine, SWOT Analysis Example
This SWOT analysis was written by one of our professional writers.

You are free to use it as an inspiration or a source for your own work.
Introduction
The employment-at-will doctrine provides employers with a means of terminating employees without consequences or legal action with legal cause, and this enables employers to gain protection that will support them as they move forward with employment decisions (National Conference of State Legislatures, 2015). When employers possess the option to modify employment terms without any challenge from employees, this enables employers to have control in how they manage these circumstances without risk of retaliation or incident. This poses a significant risk to employees and places them in any number of difficult situations that could impact their overall careers, depending on the circumstances. Therefore, it is necessary to demonstrate that organizations with these agreements possess the upper hand that could have a drastic impact on employee outcomes.
Body
In the scenarios involving John, Ellen, and Anna, it appears to be evident that there is wrongdoing that must be addressed; however, this requires an examination of the different areas where employees face these risks and to determine what type of rights they have, if any, to move forward and to make a difference in their own employment status. In spite of the terms of the employment-at-will doctrine, employers must exercise sound caution when moving forward in order to effectively determine when the termination of employees is appropriate and whether or not employers are stepping over the line when making these decisions so that an employer's fate is not impacted by these concerns.
In the context of an employer, it is important to have sufficient reason to move forward in terminating an employee, and this is largely based on any suspected or questionable actions of employees throughout the process. Most importantly, it is necessary to evaluate the conditions under which an employer is able to terminate employees for different reasons and whether or not this is considered to be legal and appropriate. In the case involving John, for example, his decision to post a rant on Facebook, may be subject to termination without cause and in a legal manner because the employee's words may be considered libel and could contribute to the loss of his job (Allton, 2013). However, if the employee was involved in a group exchange on social media instead of as an individual, this may be considered as protected by the National Labor Relations Act, thereby protecting employees under specific circumstances when more than one employee is involved (Allton, 2013). This is a critical reminder that employees must exercise caution when using social media sites in order to protect themselves from these types of risks.
Ellen's blog regarding her protest of the CEO falls under similar circumstances as John's case and represents a means of understanding how social media may potentially impact employment in different ways. It is expected that Ellen's blog would not be well-received by the employer in the event that it is read; therefore, Ellen could be terminated under the employment-at-will act for her actions in this case. It is expected that this reflects a need to better understand why employees would take this type of risk to begin with, and it also reflects a means of recognizing the importance of employee discretion in cases where social media has a significant presence, as this may contribute to any number of negative circumstances for an employee and may even contribute to termination, as is likely in this case. In essence, making accusatory remarks regarding one's managers on social media is not a wise decision, and these matters should be kept to oneself in order to be protected from possible termination.
In the situation involving Anna and her jury duty, it is important to recognize the responsibility of an employer to honor jury duty and to determine what is required in these instances in order to protect an employee from risk of termination. However, most states provide protections against termination for jury duty, and this enables employees to fulfill these requirements without consequence from their employers (Maryland Department of Labor, Licensing, and Regulation, 2015). This is an important reminder that if employers terminate employees who have legitimate proof that they are required to be present for jury duty, they cannot be terminated under this premise, and it represents a means of expanding knowledge and resources regarding an employee's right to a fair outcome when jury duty is required. From an ethics point of view, this is an unethical approach to employment and should not be tolerated by the employee, who is likely to have a legal case in the event that he or she pursues legal support in this case. Employers cannot terminate employees in this instance because they are fulfilling their civic duty, no matter what the manager believes; therefore, this must be considered as part of a larger framework to support and protect employees when they are called to jury duty in order to effectively manage their own employment-based decision-making to impact outcomes in a positive manner.
Conclusion
Employers and employees must exercise caution in their efforts to produce effective outcomes regarding employment terms and condition. Employment-at-will must be understood for its purpose and true meaning, while at the same time, must also be considered for its impact on employees and how they face different types of risks with the actions that are taken. This is an important reminder for employees to be careful with their actions but to also demonstrate that employers must also be careful in situations that may involve an overreaching type of decision that could impact how they approach employment-based decision-making on a regular basis that may ultimately impact an employee's status in different ways.
References
Allton, M. (2013). Why you can't fire employees for complaining on Facebook. Retrieved from http://www.socialmediatoday.com/content/why-you-cant-fire-employees-complaining-facebook
Maryland Department of Labor, Licensing, and Regulation (2015). Employment at-will. Retrieved from http://www.dllr.state.md.us/labor/wagepay/wpatwill.shtml
National Conference of State Legislatures (2015). The at-will presumption and exceptions to the rule. Retrieved from http://www.ncsl.org/research/labor-and-employment/at-will-employment-overview.aspx
Stuck with your SWOT analysis?
Get in touch with one of our experts for instant help!
Messenger
Live chat
Time is precious
don't waste it!
Get instant essay
writing help!
Plagiarism-free
guarantee
Privacy
guarantee
Secure
checkout
Money back
guarantee
Get a Free E-Book ($50 in value)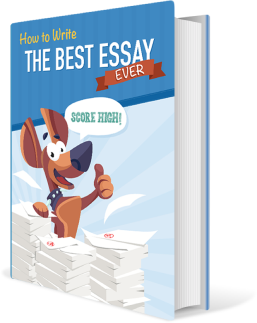 How To Write The Best Essay Ever!