Engineering Management in Healthcare, Annotated Bibliography Example
This Annotated Bibliography was written by one of our professional writers.

You are free to use it as an inspiration or a source for your own work.
Berwick, D. (2011). Observations on Initiating Systems Change in Healthcare: Challenges to Overcome. Washington, DC: The National Academies Press.
The author of this book aims to describe the relationship between engineering and needs that specifically pertain to the healthcare field. He discusses that the implementation of technology in the healthcare field is ultimately beneficial because it allows for collaboration between individuals in different fields and vocations. In particular, collaborations between engineers, information technology professionals, and medical staff allows for the use of advanced equipment that has the potential to improve patient outcomes in a variety of settings. Furthermore, such collaborations allow for the establishment of accountability at a variety of levels, which beneficially contribute to prevention and health promotion in addition to the transformation of the U.S. healthcare system. The book offers a summary of several keynote addresses on this topic, in which people have observed the benefit of establishing collaborative teams to improve health care. Overall, it appears that these collaborations are beneficial to achieving a higher level of practice.
Reid, P., Compton, W, Grossman, J., Fanjiang, G. (2005). Building a Better Delivery System: A New Engineering/Healthcare Partnership. National Academy of Engineering and Institute of Medicine, Washington, DC: National Academy Press.
In this book, the author focuses on the implications of healthcare reform as they relate to engineering and technology. Lately, many healthcare organizations have suffered with the need to implement new technological requirements, including following instructions under the HITCH Act, which requires the use of technology for certain purposes within the healthcare institution in addition to the HIPAA Act, under which technology can be used to help protect sensitive patient health data. A major problem related to these new requirements are the new organizational systems that healthcare organizations will need to put in place in addition to the need to establish new partnerships with other professionals, such as engineers. The author considers that the healthcare system in the country is currently underperforming and these new structures can be used to reverse this effect. Specifically, the authors propose that healthcare professionals and technology professionals/engineers should work separately, but in a manner that is conducive to progress.
Compton, W. Dale, Reid, P. (2008). Engineering and Health Care Delivery System. The  Bridge, (38)1: 3-5.
This work is an editorial that focuses on the importance of the use of engineering in the healthcare delivery system. He proposes that the current problems with the system can be changed in a beneficial manner by implementing a new understanding of technology and engineering into practice. Specifically, he argues, "industries, particularly large, entrenched industries, often find it difficult to change, even when they recognize that change is in their best interest". The author therefore questions why the healthcare field is somewhat resistant to this need for change. To fix this problem, he proposes creating a complex, adaptive system that is available to constantly meet the needs of healthcare professionals and their patients. Investing in healthcare technology is a major component of this plan. Furthermore, there is a need to provide training to new professionals in addition to ones that have previously worked in the healthcare institution to help them understand the meaningful use of this technology.
Butler, T. (1995). Management Science/ Operations Research Projects in Health Care: The Administrator's Perspective. Health Care Management Review, 20(1): 19-25.
The author discusses the value of conducting research to improve mathematical and computer models that could be implemented in a healthcare setting. A majority of the technology that exists for the use of the healthcare world were developed for other purposes and then applied to this setting. However, if models were to be developed specifically for the purpose of medicine, healthcare professionals would have access to better tools to be able to help their patients. A secondary problem that many healthcare administrators face is that there are many tools available to help healthcare organizations solve their problems, but there is little knowledge available as to which particular applications would be the most beneficial for a particular hospital or for a particular purpose. Thus, collaborating with professionals is an effective way to help members of the administrative and health care team to understand how they can improve practice in their local setting.
Fabri, P. (2008). Can Health Care Engineering Fix Health Care? American Medical Association Journal of Ethics, Virtual Mentor, 10(5): 317-319.
The author discusses that a variety of engineering and manufacturing principles used in traditional industry can be utilized to help refine practices in the healthcare setting. In particular, an important emphasis is placed on methods known as lean practices or Six Sigma. Ultimately, these two methods focus on the ability of the organization to reduce waste and thus make better use of the resources it has. This is a valuable application in the healthcare setting because waste contributes to a lack of ability for healthcare professionals to provide each patient with the care they deserve. Furthermore, this occasionally results in the need for patients to pay more money for their care than they are able to afford. Thus, implementing these practices will make care more affordable, which is a necessary component of healthcare reform and optimization in the modern setting.
Joustra, P., de Witt, J., Van Dijk, N., Bakker, P. (2011). How to juggle priorities? An interactive tool to provide quantitative support for strategic patient-mix decisions: an ophthalmology case. Health Care Management Science, 14(4).
This research study provides individuals with a necessary understanding to help them prioritize their actions, therefore resulting in a reduction of waste. This peer-reviewed study makes use of a quantitative analysis system to help rank activities for health care professionals. This is an excellent example of how engineering could reasonably contribute to the development of meaningful technologies. The authors found that setting priorities in the operating room is one of the most beneficial practices because this will ensure that patients are able to receive their surgeries in a timely manner. Individual practices were considered as component of the larger operating procedure to determine which activities were considered to be wasteful and which could be optimized. This technology can be used to refine practices in other healthcare settings as well. It is expected that such changes will produce positive change over time.
Kopach-Konrad, R., Lawley, M., Criswell, M., Hasan, I., Chakraborty, S., Pekny, J., Doebbeling,(2007). Applying Systems Engineering Principles in Improving Health Care Delivery. Journal of General Internal Medicine, 22(3): 431-437.
The author emphasizes the need for healthcare managers to gain at least a basic understanding of the engineering principles that are available to them to help refine the quality of healthcare practice. This article offers a description of the methods that are available for these individuals to select from in addition to information about how healthcare managers could be trained to both comprehend these principles and become familiar enough with them to implement them in practice.
Kolker, A. (2012). Healthcare management engineering. Analytics. Retrieved from http://www.analytics-magazine.org/januaryfebruary-2012/506-healthcare-management-engineering
Engineering in the healthcare setting requires a comprehensive understanding of the different factors that contribute to effective care within the healthcare institution. Specifically, these individuals can create algorithms and programs to determine the capacity of the institution, staffing and scheduling needs, patient flow, resource allocation, and forecasting. Since knowledge of these factors reflect continuous needs, it is reasonable for engineers to work closely with healthcare staff to ensure that a method is in place to make these variables known. Thus, it is important to bridge the gap between engineers and hospital administrators, forming collaborative teams as necessary.
Story, P. (2011). Are We Thinking Systems Yet ? American Society for Quality (ASQ). Retrieved from http://rube.asq.org/health/2011/05/best-practices/dynamic-staffing-and-system-capacity-an-overview-of-new-concepts.pdf
The author proposes the importance of thinking about healthcare technology and engineering on the systems level. Major quality problems that plague hospitals today include the frequency of medical errors, longer wait times, and less than optimal care. Because there is a growing shortage of healthcare professionals and funding, it is important for hospital resources to be organized in a manner that allows for optimal care in spite of these problems. Thus, engineers can work closely with healthcare professionals and the administration to determine what changes are needed to the system in addition to how they can most reasonably be implemented.
Stuck with your Annotated Bibliography?
Get in touch with one of our experts for instant help!
Messenger
Live chat
Time is precious
don't waste it!
Get instant essay
writing help!
Plagiarism-free
guarantee
Privacy
guarantee
Secure
checkout
Money back
guarantee
Get a Free E-Book ($50 in value)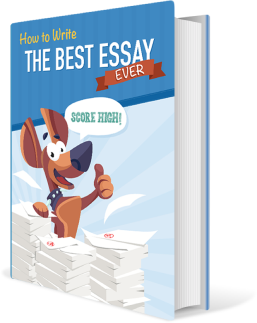 How To Write The Best Essay Ever!