Genes, Genetics, and God, Research Paper Example
This Research Paper was written by one of our professional writers.

You are free to use it as an inspiration or a source for your own work.
Although many people do not believe that the core tenets biology and religion could be aligned, it is important to consider that Scripture and biological knowledge has a sound relationship. God is responsible for having put the workings of genes and genetics in place that dictate how traits are passed from generation to generation. Religious values place an emphasis on procreation and biological understandings explain how procreation is possible. By understanding both religion and biology, we can therefore gain a better understanding of human life as a whole. Doing so will enable us to carry out the world of God in a manner that ensures the continued existence of humanity.
It is important to determine how genetics impacts daily life. Broadly, genetics is the study of heredity and explains how we get traits from our parents and can come to pass these traits down to future generations. It also explains how traits are transferred from parents to offspring for plants and animals. Our current knowledge about genetics helps us make important advances in technology. For example, our ancestors have used selective breeding procedures to help make corn grow bigger and become more resistant to pests (Tabashnik et al. 199). This helps us feed more people. Genetic developments have also been used to breed dogs from wolves into the animals that we recognize today. These examples demonstrate that understanding genetics has enabled us to survive more readily, showing that God designed the human mind to better resolve challenges and engage in learning experiences.
Genesis 6:1 states, "And it came to pass, when men began to multiply on the face of the earth, and daughters were born unto them". Scripture emphasizes the importance of reproduction, and Genesis 6:1 provides an example of this. Because humans are able to procreate, the human species is able to continue to exist. Gaining an understanding of human genetics helps ensure that we will be able to "go forth and multiply". Since certain genes contribute to diseases, studying the relationship between these genes and disease can help us cure some of these maladies. Doctors and other researchers study these relationships to be able to better help humanity deal with these problems. Furthermore, God has given us the knowledge and ability to do so. It is our responsibility to use these gifts in a manner that could help the survival of those in need.
Overall, it is apparent that despite warnings to the contrary, principles of genetics and religion are aligned. Genetics is the means by which God enabled us to pass down traits to our family members, which creates the distinct way that each person looks. Humanity is special because we have the ability to understand these concepts. As such, we have the unique responsibility to use this understanding to not only help ourselves, but the whole world as well. We must use what we know to preserve the environment and help animals because they were created by God. In doing so, we are making sure that we are protecting the world that God gave us. Science is important as a whole because it helps us make sense of the things around us, just as religion helps us accomplish this goal. It is important to use science and religion hand in hand to solve the world's problems.
Works Cited
Tabashnik BE, Gassmann AJ, Crowder DW, Carriére Y. Insect resistance to Bt crops: evidence versus theory. Nat. Biotechnol. 26.2(2008): 199–202.
Stuck with your Research Paper?
Get in touch with one of our experts for instant help!
Messenger
Live chat
Time is precious
don't waste it!
Get instant essay
writing help!
Plagiarism-free
guarantee
Privacy
guarantee
Secure
checkout
Money back
guarantee
Get a Free E-Book ($50 in value)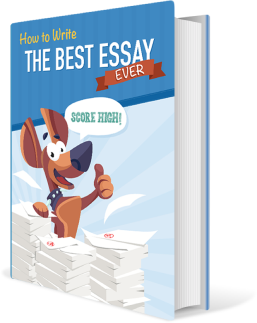 How To Write The Best Essay Ever!