English Language Learners, Essay Example
Pages: 6
Words: 1596
Essay
This Essay was written by one of our professional writers.

You are free to use it as an inspiration or a source for your own work.
English language learners are faced with many challenges in the content area. Most of those challenges are faced in reading literature in English classes because literature is mostly based upon culture. When teachers expect students to have prior knowledge about genres, which is not always the case for non-native English speakers. In most cases they have had no experience with fairy tales, myths, legends, or tall tales that American students have. If the teacher fails to provide prior knowledge and build a background, ELL students will not understand the text. In many cases the students can read the words, but they do not understand the text. In preparation to become a teacher of students whose native language is not English, I know much hard work is ahead of me. The TESOL SPA sets guidelines that teachers must follow when working with these students. There are five domains: language, culture, instruction, assessment, and professionalism.
The first domain of the TESOL SPA is language.  Every teacher has his/her own unique way of teaching a concept, but in order to remedy this language barrier the teaching of the English language must be done on one accord. Likewise, students need to be taught to read body language and facial features. This best way to do this is through real life situations and not by using rote memory and sentence completion. When real life situations are used, students are able to have hands on experience which is more beneficial. This correlates with NJPTS Standard One: Subject Matter Knowledge, students have a difficult time getting into a lesson if they cannot understand how it fits into their own life. Consequently, I will create lessons that will be meaningful and relevant to my students. Great teachers are able to engage students by connecting English grammar to other language's similar grammatical aspects.  I want to help my students make connections from their native language to English in order to purposefully make connection to their own lives.
The second domain of the TESOL SPA is culture. This is something that has been taking place in the schools a long time. During the 50s and 60s many African American students were placed in special education because of this language barrier. Sure, English was their first language, but the way they spoke it and the way their white counterparts spoke it was totally different. Even in today's culture, ELL students have difficulty expressing themselves to people outside their own culture. As a result, they often have difficulty in school, especially when it comes to writing and speaking formally. I want to incorporate my students' culture into my lessons. This goes along with NJPTS Standard Three: Diverse Learners.  As a teacher, I will use differentiated learning to styles to include my ELL students in all lessons.
The third domain of the TESOL SPA discusses planning, implementing, and managing instruction.  I will use strategic teaching methods to reach the needs of all my students. I will also use different methods of assessing learning other than just pencil and paper tests.  Instruction should be based upon the needs of ELL students. I believe the best way to do this is by getting parents involved in student's education. This can prove very difficult, especially when students reach middle school and high school. Parents of ELL students often face more barriers than non-ELL students when it comes to being involved.  First of all, teachers need to get to know their parents. One can start with an orientation meeting at the beginning of the school year, and do a follow up home visit for those parents that couldn't make it to the orientation. This is a chance for the teacher to get to know the child's family and a chance for them to get to know the teacher. This helps families realize that teachers are real people. This also gives the teacher a chance to observe that home culture. This can be helpful when planning lessons that meet the needs of all students. Parents are more likely to get involved if they fell welcomed. When I plan my lessons I make sure that are standards based to ensure that I am reaching my students. Being a new teacher, I plan to collaborate with veteran teaches who have more experience working with ELL students. Collaboration between teachers has been proven to improve student success. Many teachers do not have the skills needed to adequately teach ELL students. This correlates with NJPTS Standard 4: Instructional Planning and Strategies, as a teacher I will spend adequate time planning my lessons. I will also use reflection time to make notes of what work well and what did not work. This will help me in the next week as I plan for my students.  Vocabulary is one of the most important aspects of reading for ELL students. Often these students have a different concept of what the word means. There are many effective strategies to help build vocabulary levels for ELL students. The first step is to teach them site words. These are words that students will come in contact with in their daily curriculum.
The fourth domain of the TESOL SPA is assessment. I want to make sure that I assessment my ELL students fairly, but rigorously. I will use different formats to test what my students have learned. Students will be able to will be able to express what they have learned in different ways. This can include oral tests, drawings, and other forms of nontraditional testing. I will use different types of performance based assessments for my ELLs.  I will use a portfolio assessment to monitor and ensure that students have meet goals I have set for them.  This is a good way to allow students to track their progress as well.  This meets the NJPTS Standard Five: Assessment, which states "Teachers shall understand and use multiple assessment strategies and interpret results to evaluate and promote student learning and to modify instruction in order to foster the continuous development of student". This builds self-pride and helps to hold the students accountable for their learning as well.
The fifth domain of the TESOL SPA outlines professionalism.  Here, I want to demonstrate a deep knowledge of historical data of what works well with ELL students.  Learning is a lifelong process. In order to be a great teacher one has to continue in education. Standards change, strategies change, and other aspects of teaching on an almost continuous basis. To keep up with these changes I intend to be well read and further my education. NJPTS Standard Eight: Communication, Standard 9: Collaboration and Partnership, and Standard 10: Professional Development.  Effective communication is necessary. Effective communication involves listening, non-verbal cues, managing stress, and being emotionally aware. Many people believe that communication is just speaking, but actually it is not. Listening is an important aspect of communicating. Teachers who are effective create environments which help to build a connection between the student and teacher. These types of environments make all feel safe and comfortable with speaking. Next, I know that communication can also be non-verbal. Often ELL students do not have knowledge of these cues. They cannot read body language and facial expressions. I plan to foster all aspects of communication within my classroom. I plan to attend seminars, workshops, and any other professional development programs in order to continue to be an advocate for ELLs.
Proposal for Knowledge and Skill Development
By developing this plan I have come up with a strategic way of educating my ELL students. In the future, I hope that I can be an asset to new teachers who are teaching ELL students. .I plan to continue to stay current with new theories and research regarding ESL education.  All students learn differently. No two ELL students will learn at the same pace.  I will various resources such as TESOL publications, NJEA publications to reach my students. I will also attend available workshops and conventions in my school, or in New Jersey.  By doing this, I will be meeting the guidelines of TESOLSPA Standard 5: Professionalism, and NJPTS Standard 10: Professional Development.
I also plan to continue to further my education by continuing to take classes. My goal as an educator is not only to foster learning of content, but to also to help students to develop a deep love and respect for knowledge, others, their environment and the environments and cultures of their global neighbors. I hope to create an atmosphere where the voice of each student is heard; students should feel free to express themselves. For me, teaching provides an opportunity for constant learning and growth. One of my hopes as an educator is to instill a love of learning in my students as I share my own passion for learning with them. I will be able to show them this in my furthering education endeavors. Furthering my education will only make me a better teacher, which relates to TESOL SPA Domain 3: Instruction.
Lastly, I plan to learn another language.  I have always wanted to learn to speak Spanish. I took Spanish classes in middle and high school, but never really but forth the effort to acquire the language. ELL students have inspired me to tackle the unknown. Hopefully, my ability to learn another language will inspire them to learn English. It will also benefit me in the classroom because I would be able to better translate and give my ELL students examples. This correlates with TESOL SPA Domain 2: Culture, which is a part of every person's language. By understanding my students' cultures, I will be able to better understand their language.
Time is precious
don't waste it!
Get instant essay
writing help!
Plagiarism-free
guarantee
Privacy
guarantee
Secure
checkout
Money back
guarantee
Get a Free E-Book ($50 in value)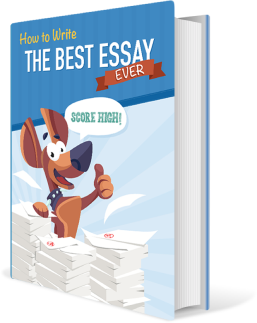 How To Write The Best Essay Ever!