Ethical Dilemma, Assessment Example
This Assessment was written by one of our professional writers.

You are free to use it as an inspiration or a source for your own work.
Hilton/Starwood Case
Regarding the ethics involved in the Hilton Hotels hiring of Ross Klein and Amar Lalvani, it seems the basic facts are in evidence. Nonetheless, determining any proper sense of the ethics of the case require information not present; namely, the timing of the transfer of Starwood materials to Hilton, and specifically in relation to when the two men were hired by Hilton. Such information would provide a platform, or motivation, for Hilton's actions as grossly unethical, or place them in a less egregious light. Given the facts disclosed, however, it seems reasonable that the transfer of the information played some role in the employing of Klein and Lalvani by Hilton, by virtue of the enormous amount of materials and the consequent usage of them by Hilton.
The actions of nearly all concerned parties go to an ethical breach, and indicate a reckless disregard of corporate rights. Klein and Lalvani were clearly aware of the value of the materials, since they made the effort to transmit them to the Starwood's competitor. Although it is not revealed when this action(s) prompted the hiring of the two men, that Hilton both used the information and had a history of actively recruiting Starwood personnel speaks strongly against it. There are precedents wherein courts have ordered disclosures of corporate materials kept as proprietary, but typically only when the confidentiality of the materials poses a risk of some kind to the public welfare, or there is reason to suspect illegal activity; more commonly, the traditional view holds that corporations are entitled to maintain materials as strictly private (May, Cheney, & Roper, 2007, p. 162). In this action, Hilton flagrantly ignored the ethical interests of innumerable stakeholders as well, as the damage to Starwood would likely impact jobs.
One factor suggests absolving Hilton of guilt, that of its returning the materials to Starwood "upon discovery" of them. This appears, however, specious; obviously, the information was in Hilton's possession long enough for use to be made of it, and any sense of impropriety, legal or otherwise, would have rendered so doing unacceptable to the company. In light of these reasonable conclusions, it is urged that Hilton be significantly penalized, and pay a substantial amount to Starwood commensurate with the value of the materials. Furthermore, criminal investigation should be made into the actions of Klein and Lalvani, and the complicity of Hilton's management in hiring these men and perhaps encouraging what amounts to a felony.
Simpson Case
The facts surrounding the O.J. Simpson case, at least in regard to the book deals emanating from it, are straightforward. As these affairs were conducted widely within society, arrangements, authorship, and profits are established. Moreover, the extent of the book sales and the ensuing publicity render virtually all interested citizens stakeholders, just as society itself was a stakeholder in the trial process. What remains to be examined, then, are the ethics of any party within the suits profiting from personal accounts of the crime and/or the trial processes.
The issue is critical because it goes to a foundation of the criminal justice system, in that public, and consequently legislative, views regarding crime are inextricably linked to moral panics (Banks, 2012, p. 218). There is no law, ethics-based or otherwise, that may accommodate such a panic, because the actual profits of the books arise from it. In a bizarre way, the ethical issue is created by the public appetite for the subject matter itself, and this points to a rational, if unfortunate, resolution requiring no action. Simpson, for example, may be seen as exploiting violent crimes, as the Goldman family may be viewed as entitled to his earnings. These views, however, are removed from the ethical concerns of the law, and it is dangerous to apply ethical standards to any activity generated by verdicts perceived as unjust. The question must arise: would there be an ethical issue about book profits if, in addition to being acquitted, Simpson were universally believed to have been innocent? Ethics in this case must answer that question before seeking to penalize any involved party. Moreover, that the Goldman family was awarded earnings is irrelevant; this was, however it was obtained, income of Mr. Simpson, and a court decision that it be paid to the Goldman's is equally removed from ethical consideration. Ultimately, if society and the courts question the correctness of Simpson profiting from his wife's murder, they must first acknowledge that no issue would be present were society uninterested in purchasing his books and memorabilia. Moreover, the scale of the amounts may not be a determinant. If the true issue is whether any incarcerated person as the object of public scrutiny may profit by it in any way, both ethics and the law are obligated to make a determination based, not on sensational aspects of certain cases, but the rights of any such person to generate income while incarcerated.
References
Banks, Cyndi. (20102). Criminal Justice Ethics: Theory and Practice. Thousand Oaks: Sage Publications.
May, Steve Kent, Cheney, George, & Roper, Juliet. (2007). The Debate Over Corporate Responsibility. New York: Oxford University Press.
Stuck with your Assessment?
Get in touch with one of our experts for instant help!
Messenger
Live chat
Time is precious
don't waste it!
Get instant essay
writing help!
Plagiarism-free
guarantee
Privacy
guarantee
Secure
checkout
Money back
guarantee
Get a Free E-Book ($50 in value)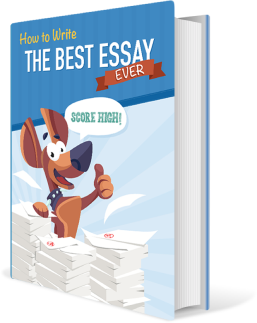 How To Write The Best Essay Ever!