Ethics Copyright, Application Essay Example
This Application Essay was written by one of our professional writers.

You are free to use it as an inspiration or a source for your own work.
There are four different types of intellectual property. Three very important types in regard to software are copyrights, trade secrecy, and patents. Each of these options protects software in a specific way.
Copyrights protect the way in which an idea is expressed (Quinn, 2011). With software, copyrights protect the source and object code (Freibrun, 2013). Copyright protection arises automatically when an original work of authorship is created (Freibrun, 2013). It is not necessary to apply for or register for protection.
Patents are for inventions and give the inventor a twenty year exclusive monopoly to make, use, and sell this invention (Quinn, 2011). This monopoly is considered a reward for the time an effort that the inventor invested (Freibrun, 2013). The invention is described in detail to the patent office, who publishes this information, giving the public broader knowledge of the invention (Freibrun, 2013). So if an inventor invents a specific type of software a patent would protect this software.
Trade secrets are formulas, patterns, compounds, devices, processes, tools, or mechanisms that are not known or easily discoverable by other parties (Quinn, 2011). This is particular to software in the aspect of code and the ideas and concepts reflected in it (Freibrun, 2013). Trade secrets give owners competitive advantage by not divulging the secret to others who could capitalize on the concept.
The owner of a copyright has five (5) principle rights. What are they?
The five principle rights of a copyright owner include:
the right to reproduce the work,
the right to prepare new works from the copyrighted work,
The right to distribute the work to the public for sale or other arrangement,
The right to perform the work publicly, and
The right to display the work publicly(Quinn, 2011).
This gives the owner of the copyright exclusive economic value of the work. The owner is allowed to sell, license, or transfer one or all of these rights at any time. It is very beneficial when work is copyrighted.
Discuss the legal protections related to copyright, trade secrecy, and patents. Include an example for each where legal protection has been enforced.
Intellectual property rights can be thought of as the foundation for the software industry (Freibrun, 2013). The software industry is abundant with intellectual property in the aspect of ideas, patterns, formulas, and invention. It is important that the owners of these properties understands the protection that is offered by intellectual property laws.
A copyright has five principle rights that are exclusive to the owner. When one of these rights is violated by a person without permission they could be subject to liability for damages or statutory fines. These rights protect the owner from competition as a reward for their hard work (Freibrun, 2013).Software is also protected by these rights from a duplicate program being created in another language and passed off as original work, which is very important in the technological world (Freibrun, 2013).
Copyright automatically arises when a work is produced. It is the duration of the owner's lifetime plus 50 years in most cases (Freibrun, 2013). In the situation where an employee creates software in the course of employment, this work is protected for 75 years (Freibrun, 2013). Though the original work is protected for this time period, any underlying ideas and concepts are fair game to competitors (Freibrun, 2013).
A recent example of copyright infringement is taking place in Kenya. Zuku is a broadcasting network that has been accused of using equipment that is copyrighted or in other words that are re-broadcasting Television that other networks have the rights to (Obiajuju, 2013). When the Kenya Copyright Board became suspicious, they set up a sting operation to catch Zuku in the act (Obiajuju, 2013). This example shows that intellectual property rights are often protected worldwide.
Software patents protect features of a program that are not otherwise protected (Freibrun, 2013). They are granted for 20 years and give the owner exclusive rights to the property. Anyone who infringes upon the rights of the patent owner is subject to penalties up to triple the actual damages (Freibrun, 2013).
The most well known example of this is Windows. This computer software program created by Bill Gates has been protected many times throughout the years. There is very little competition even now as Gates continues to improve the original work. The program is hard to duplicate and difficult to compete with.
Trade secrets vary from most rights when it comes to protection. Trade secrets are subject to theft rather than infringement. If it is stolen, it is only protected if the owner can prove that necessary steps were taken to maintain the secret. Any element of software that can be developed by someone else through lawful means is not protected by trade secrecy (Freibrun, 2013).
An example is when an ex-employee of Opera Software took trade secrets to Mozilla, their rival (Wauters, 2013). After consulting with Opera, former employee, Trond Werner Hansen, helped Mozilla with creating a browser prototype for Ipad and is caught on video giving trade secrets to the design lead (Wauters, 2013). Because trade secret theft is subject to heavy fines, the former employee is being sued for $3.4 billion.
Works Cited
Freibrun, E. S. (2013). Intellectual Proprty Rights in Software: What they are and how the Law Protects them. Retrieved from The Law Offices of Eric S. Freibrun, Ltd.: http://www.freibrun.com
Obiajuju, C. (2013, May 23). Zuku Equipment Impounded! They are Being Accused of Copyright Infringement. Retrieved from Ghafla!: http://www.ghafla.co.ke
Quinn, M. J. (2011). Ethics for the Information Age (4th Ed.). Upper Saddle River: Pearson Addison Wesley.
Wauters, R. (2013, April 29). Opera Claims Ex-Employee took Trade Secrets to Mozilla, Sues him for $3.4 Billion. Retrieved from The Next Web: http://www.thenextweb.com
Stuck with your Application Essay?
Get in touch with one of our experts for instant help!
Messenger
Live chat
Time is precious
don't waste it!
Get instant essay
writing help!
Plagiarism-free
guarantee
Privacy
guarantee
Secure
checkout
Money back
guarantee
Get a Free E-Book ($50 in value)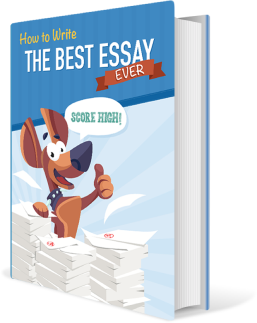 How To Write The Best Essay Ever!