Exploration of Personal Values, Essay Example
Pages: 6
Words: 1777
Essay
This Essay was written by one of our professional writers.

You are free to use it as an inspiration or a source for your own work.
For an adult person it is extremely important to define what personal values are determinative in his or her life. It helps greatly in choosing the goals and priorities, as well as enables not to feel depressed and unneeded. As far as I'm concerns, being aware of what my personal values are helps me make right decisions, find people and engagements that suit ideally my way of living. Besides, I feel self-confident and complete.
First and the most important value for me is harmony. I believe that in case one feels harmonious about himself, all things around become harmonious and peaceful as well. So, the vital aspect is to bring the inner conflicts to some consensus (here the eternal fight between reason and soul should be mentioned). In case you managed to harmonize yourself all the oppositional elements of life will come to some common purpose. It may concern emotional sphere of life, family relationships or work.
Another personal value I deeply appreciate is honesty. Primarily I mean here being honest to yourself. I find it necessary because honesty enables a person to be open-minded and responsible. In this case it is easier to choose right priorities and get rid of unnecessary things in life without any regret. To add, honesty to yourself contributes to the feeling of self-confidence and ability not to fear the possibility of being hurt by other people which in turn results in open-heartedness and integrity in relation to other people.
Then, I would like to name continuous personal development. In my opinion, this value should include a desire to improve one's personal qualities and temperament, get new skills and knowledge in the areas the person is interested in. It may be also improvement of relationships with people through working with one's attitudes and emotions. Again, this personal value is sure to get a positive response from life like promotion at work, friendly and warm relationships within a family and self-fulfillment. Moreover, I firmly believe that the sense of people's life consists in continuous improvement and progress, which is why it would be strange for me not to choose this value as one of the most important ones in my life and not to do everything that is in my powers to stick to it.
The forth important personal value for me is respect for other people. One should comprehend that every person is individual and accept people as they are without attempts to impose one's own priorities and values upon them. It goes without saying that one should also care for people around. As a rule, we are too obsessed with ourselves, paying attention only to our personal interests and ambitions. I believe that listening to others and helping others can make us happier. In addition, one may even take advantage of being respectful and responsive to others, because it gives a good opportunity to get new perspective, insight, or knowledge that you would never come across without being open to people who are different from you.
Finally, I would mention practicality as one of the most important personal values. While dreaming of desired things, it is preferable to work out the detailed plan of achieving them. Even if it appears to be impossible to follow all points of the plan, having this one will never miss the chance when it suddenly comes up. To add, a lot of people today say that money, as well as other material things are not important at all, because they cannot make them happy. Although I absolutely agree with this point of view, I can't help mentioning that money is a good means that appears to be extremely helpful in achieving other higher aims. The point is that one should appreciate the chances that are given to them and take advantage of them in the most practical way.
Thus, I named five personal values that I find very important in my life. Though there are some more things that help me feel happy and complete. Among them there are industry, independence, courage, challenge, optimism, etc. All this helps me achieve the goals I'm setting and be confident that I'm moving the right direction.
Now I would like to explain what personal achievement for me is and how I'm going to implement it. To begin with, the physiological comfort is of major importance for me. To my mind, it is almost impossible to bring one's ambitions into life, if one feels hungry, thirsty or cold. I've already mentioned in this work that the thoughts of high ideas and aims may come only after the person earned enough money to keep a family. So, I think my practicality and industry would be very helpful here. I'm not a workaholic, but I fully comprehend the necessity of working hard to get money for decent life. Moreover, I consider that in case the person is not interested in things he or she is doing, it will be impossible for him or her to be successful at work even if the person devotes all the time to career. Without interest and creativity, industry means nothing. In addition to this, I can't help mentioning the importance of being healthy, because one can hardly be able to live and work productively not feeling well. That is why sport and healthy lifestyle must become a good habit of a person.
Then, I would like to mention the feeling of safety as the important part of personal achievement. As for physical protection, it is quite understandable that everyone needs to be sure that he or she is not exposed to any dangers. I also find it very important to feel that people surrounding you are friendly to you and are not going to hurt you in any way, physical or psychological. In our days, when people feel more and more detached from each other, it is vital to be sure that when you trust in a person and become open to him or her, it won't be used against you in one way or other. Although it seems almost impossible to set good confidential relationships (especially when it concerns large groups of people), when done, it contributes greatly to the feeling of confidence and harmony. The point is that if you want to become open to people, you should be also ready to pay for it.
The third goal for personal achievement I want to name is the sense of love and belonging. It looks very similar to the goal I mentioned before, but in this case I mean just the relationships with relatives, lovers, close friends, or like-minded people. They are very people who can provide you with psychological security in case you are able to give them the same.  So, I think that everyone should have people to share the common interests, goals and feelings. Unfortunately, here mere practicality won't do, because in this case one is to deal not with material things, but human beings. In my opinion, in setting close relationships with people such personal values as continuous personal improvement and respect for people may come in useful. One should try to change his or her attitudes to people, as well as to oneself. Here reading books on psychology and various psychological trainings might be very helpful. Personally I consider yoga the best way of development of necessary personal traits.
The next goal is self-esteem. One should understand that he or she is an individual and were born to carry out particular tasks in this life. I have already said that I firmly believe that it is worth living while you are developing and improving. Some people consider physical improvement the goal of their life; others think that job promotion is what they need first of all. The choice depends upon the person and should be accepted and respected if not understood. For me first on the list are relations with people. I believe that while developing tolerance towards other people, you learn to accept yourself as you are. Moreover it enables you to feel harmonious in all other areas of life. In addition, I would like to get satisfaction from my work, that is to make contribution to the science and, probably, be respected and recognizes by colleagues.
To conclude this part of my assignment, I would like to say that the final goal for my personal achievement is the sense of fulfillment, which is the understanding that the things you are doing are important and needed. Moreover, it is the sense that there are people who appreciate you and your activity. I believe that this can be achieved only by following your beliefs and values. Besides, all the goals mentioned above may contribute to this.
Now I would like to talk about how integrity and honesty during my college years may help me in achieving success in future career.
First of all, it helps in developing professional ethics in work. To ensure effective scientific and research work one should show respect for his or her colleagues and for the product of their work. It contributes much to the process of collaboration and promotes productive labor relations. Moreover, if honesty becomes a common value in your work place, you start feeling secure and confident.
Being academically honest during college years means that you are completing all the assignments on your own that enables to acquire knowledge and skills without which it will be impossible to make a good career in future. In addition, you learn to read scientific literature efficiently and work with it in a proper way – choose important information and omit secondary one. Again, you learn to express you point of view and support it with facts from literary sources in such a way that you do not break the law of intellectual property, which is a necessary skill for a good scientist.
To say more, being honest allows you to respect yourself, as you become aware of the fact that the things you are doing are not a fake, but the real result of your careful work. To add, understanding the necessity of being honest may help in development of such positive traits as industry, responsibility and creativity, which in turn makes the process of work more interesting and, therefore, more efficient. Moreover, being honest, you become open to new ideas that have never occurred to anyone, but not stay within the limits of thoughts that have already been written or said.
To conclude, being honest during college years teaches people to be respectful to the work of other people, develops valuable personal qualities, promotes the success in the future work, helps to set good relationships with colleagues and enables to feel self-confident and self-fulfilled in all the areas of life.
Time is precious
don't waste it!
Get instant essay
writing help!
Plagiarism-free
guarantee
Privacy
guarantee
Secure
checkout
Money back
guarantee
Get a Free E-Book ($50 in value)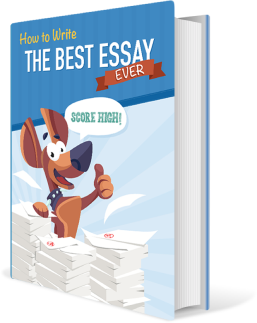 How To Write The Best Essay Ever!