Extending Library Hours in Samford University, Research Proposal Example
This Research Proposal was written by one of our professional writers.

You are free to use it as an inspiration or a source for your own work.
An Investigation on How Increased Library Hours Improve Learning and Professional Skills
Introduction
Schools and other learning institutions are expected to have a specific place for serene studying. Libraries are often defined to have such an ambiance where students would be able to focus on what they need to learn for the day. Noticeably though, due to the fact that students are required to attend long hours of classes, there are instances when the libraries already become neglected. Relatively, there is a need to change this situation. Time for self-learning is an important part of academic growth (Weber, 2015- third paragraph, page 8). The way a student develops personal or individual dependency is one aspect of improvement that every student needs to hone while in school and at home. Since a regular student spends majority of his time in school, it is but right to take into account the fact that each individual learner should be given the chance to use the library at a much longer time. In this proposal, a focus on extending library hours for students shall be presented. Aiming to create a specific time in particular classes when the use of the library is to be encouraged among the students, this research proposal shall serve as a feasibility study on how students and teachers might react to the proposed arrangement.
Problem Statement
Focus and attention; these are remarkable ideas and points of elemental distinctions that provide students with the necessary skills they need in order to improve the way they learn and become more effective and in applying what they have learned from class (Fitzgibbons, 2013-first paragraph, page 7).  Constructively, the world has become more concerned on accessing reading materials at their fingertips. This culture has gradually reduced the interest of most students to go and find good reads in the library, often neglecting their capacity to research on topics they have to study. What has this matter created of modern students? Only a few among the many students today recognize the need to access good reads in the library, and a few more even know how to research from a book. This skill and this point of patience in finding the right reference from a library plays a vital role in developing a good behavior of learning among students today; it is then pursued that such practice be made rather compulsory.  Samford University's library has a different culture of library-hour compared to Belmont's library hours especially in consideration to how it is opened for student- visitation during the full hour dedicated for student-classes. However, it could not be denied that it would be a much better help and assistance if the classes are able to make a distinct impact on how the students are to take on library hours and library activities seriously as part of their regular study-cultures.
Audience Analysis  
Interested parties who would benefit well from this research would include librarians, subject instructors and the students themselves. The process of learning that is being promoted through additional time-allotment for compulsory library hours is what makes the whole process more definitive especially in making a greater impact on how the research is to become a valid source of information that could be used to further the program being suggested for implementation herein. Keeping in mind these audiences, this study shall provide a more constructive process by which the values that are most important to each and every one among the audience being attended to, it is expected that the process of development in making progress for the implementation of the program  would be more effective and definitive in form; thus making a greater impact to the learning culture and progress of the students who are addressed in this research.
Proposal of Resolutions
The resolution that is proposed and is to be observed in this documentation is the application of a compulsory library hour scheduled to be included in the hours of particular minor classes that are dedicated to language and civic studies. It could be understood that this proposal of activity aims to increase the attention that the students give towards their library hours (Weber 2015, fourth paragraph). Since it is compulsory, each student is expected to respond accordingly to what is understood as extensive learning.
The resolution designed herein provides a definite form of assistance needed by the students in becoming more responsible, focused and matured in their studies. Noticeably, this allows students to explore a different process of learning that has long been tested for effectiveness in developing vital learning skills and practices. The only objection that could be considered for this resolution would be that of the willingness of the teachers to establish an hour-based library activity that would be compulsory for the students to take into account as this may add further responsibilities to their scheduling activities.
Methodologies and Instrumentations
To examine whether or not such proposal is to be effective for application, a week of trial and error period shall be applied. Two classes shall be compared in their performance and behavior in class for at least a week; one class being given a specific time for library activities or research, while the other one will not be given such provision of extra activity requirement. The comparison between the classes' performances shall be written down as evidential form of distinction of results for the sake of the research (SCHOOL LIBRARY IMPACT STUDIES, 2013- third paragraph). After which, getting the reaction of the students and the teachers involved in the research shall be interviewed with regards their experience and how they view the practice of making library hours more important for the consideration of the students; these observations shall be noted and reported accordingly.
The data collected from the interview provides a definite indication on how modern options of learning could still be refracted into becoming more effective through the implication of traditional ways of studying the lessons that are presented through the research. Consistently giving attention to how students are able to make a definite change on how they view libraries and how they use these facilities shall be defined according to structure of research. Making a distinct essence on how this research provides a solid foundation on understanding what good study habits are about explains what good and effective learning practice is about.
Analysis and Data Presentations
Everything shall be noted in writing. Video-based observations would also be helpful in documenting the whole span of the study (Weber, 2015, fifth paragraph, page 8). This will also allow the researcher to directly see and observe what was happening in each student; what particular behaviors become evident among the learners that can be compared based on how they accept the challenge of undergoing library-hour activities. Through this behavioral approach and distinction, the feasibility of the activity, being implemented permanently to encourage library use shall be considered accordingly.
What makes this study effective is that of the fact that the concern over students' reactions and direct understanding of the process is considered fully. Student-reactions are to be given full attention to, thus making a mark on whether or not such data would prove the effectiveness of the practice and how well the students would likely develop through a long-time application of the said practice (Weber, et al, 2015, third paragraph, page 9). Most likely, it could be understood that with such consideration and concentration on data measurement, it is expected that making a definite turn on how students view the importance of the libraries would change for a better course of developing effective studying culture that empowers research, focus and attention to details among students.
Included in the analysis section would be an indication on the two interviews that were collected from two of the primary workers in the Samford University. Coming from different sectors of the library, both interviewees had something to say about student behavior and the connection it has with the length of time that students spend inside the library. One common ground of understanding imposed by the interviewees included a definite indication on how they have noted the being of each student and the preparation they get from the practice of using the library more often. In fact, one of them mentioned that this practice does not only help them develop better study attitude; but also gives them an edge in facing critical situations in their actual work in the future (Weber, et al, 2014, page 9). From these implicative opinions, the library personnel's input in this study would be used as a basic foundation of the understanding with regards proper distinction of value between reading, studying and improving professionally would play a great role in determining the worth of this study as it is to  be applied in the actual learning program at Samford University.
Finalization
Overall, this proposal could be noted to be dedicated to the creation of a more defined learning culture for students. Since it is evident that students would complete activities and develop practices that are more compulsory than voluntary, such form of learning through personal library research is expected to make a distinct transformation of attitude among students. Most likely, this would improve the way the students view personal learning as part of their academic and personal growth as learners and as mature individuals.
Conclusively, this study is expected to make a mark on how modern students become more interested in utilizing physical facilities that are designed to aid them in improving their study skills. Understandably, student are expected to become more effective in determining a more constructive form of learning that will allow them to expand their opportunities as well as improving the way they concentrate on subjects and lessons presented to them in class (Fitzgibbons, 2013, third paragraph, page 8). Noticeably, such option of academic growth is hoped to bring back the real values of libraries in the learning condition and studying behavior of the learners in universities as well as other forms of learning institutions providing the option to students to learn inside constructive facilities such as the library.
Works Cited
Fitzgibbons, S. School and Public Library Relationships: Essential Ingredients in Implementing Educational Reforms and Improving Student Learning. School Library Media Research. http://www.ala.org/aasl/sites/ala.org.aasl/files/content/aaslpubsandjournals/slr/vol3/SLMR_SchoolPublicLibRelationships_V3.pdf. (Retrieved on April 7, 2015).
Weber, M. (et al). What Do Students Want? A Focus Group Study of Students at a MidSized Public University. Library Philosophy and Practice. http://www.webpages.uidaho.edu/~mbolin/weber-flatley2.pdf. (Retrieved on April 7, 2015).
School Library Impact Studies: A Review of Findings and Guide to Sources. http://www.baltimorelibraryproject.org/wp-content/uploads/downloads/2013/09/Library-Impact-Studies.pdf. (Retrieved on April 7, 2015).
Stuck with your Research Proposal?
Get in touch with one of our experts for instant help!
Messenger
Live chat
Time is precious
don't waste it!
Get instant essay
writing help!
Plagiarism-free
guarantee
Privacy
guarantee
Secure
checkout
Money back
guarantee
Get a Free E-Book ($50 in value)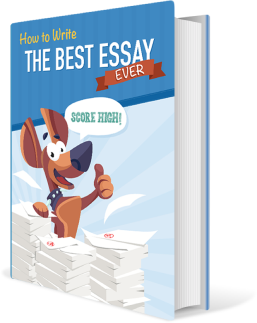 How To Write The Best Essay Ever!