Female Students, Capstone Project Example
This Capstone Project was written by one of our professional writers.

You are free to use it as an inspiration or a source for your own work.
Introduction
Core competencies in nursing require an understanding of the dynamics of care and treatment and the overall development of perspectives that support the requirements of the field and the ability to serve patients effectively and with the appropriate methods in place. This process is instrumental in the discovery of new insights regarding personal experiences and a skillset that will have positive and meaningful benefits for my patients. It is important to develop a strategy that will encompass the growth and development of the practice setting, while also demonstrating my understanding of the needs of the patients whom I serve and who require a compassionate and knowledgeable stance regarding care and treatment. Therefore, I must focus my attention on all of the QSEN competencies, but consider examples that have facilitated my personal and professional goals and objectives to a higher level and have supported my growth as a practicing nurse.
Analysis
For this discussion, I have chosen Teamwork & Collaboration to expand upon further, as this is a critical factor in the development of a framework to accomplish desirable outcomes and support the nursing profession in a consistent manner. In working with a diversified team and skillset, I have learned that my contributions may be significant at times and less relevant in others, thereby creating a challenging dynamic that requires my full attention and focus to ensure that I am able to contribute at a supportive level. As a student, I have been a member of many teams to date, some where I was appointed by the professor and others where students collaborated without the professor's interference.
In a team that was hand-picked by the students themselves, I volunteered to be the team leader in order to gain valuable experience and to determine how I might perform in this role, as I recognized that this experience would support my goal to become a successful leader in my career. This team, which was comprised of five students, was required to present on an evidence-based practice exercise related to pressure ulcers, using literature, evidence-based practice, and examples from the existing knowledge base to create a scenario regarding this subject to share with the class. In my role as team leader, I developed a strategy to assign each member a critical task to manage and to bring to the team project, and the plan was to meet and discuss the project on a regular basis. However, I quickly learned that one member of the team was less than enthusiastic regarding my role as leader and became more agitated as the project moved forward. Therefore, I became frustrated but attempted to convey a sense of positivity throughout the meetings and in communications with team members. Nonetheless, by the end of the experience, for which the team earned a good grade, I was very happy that the team project was over and I did not have to work with a particular member any longer in this capacity.
With this experience, I recognized that teams are a positive step towards achieving a common set of goals and objectives, but there are opportunities when it becomes difficult to achieve these outcomes when team members are less than enthusiastic regarding the collaboration and might have a different agenda in place. This is a difficult situation and requires greater attention and focus in order to be successful within the team dynamic, but it also requires students to learn how to exercise patience and a professional demeanor at all times. This is a difficult objective to achieve when there are competing forces within the team and its dynamic that may limit progress and create additional and unforeseen challenges within the team itself. This process, therefore, provides a sharp learning curve that requires ongoing attention and focus in order to be successful in managing the needs of the patient population without difficulty and to sustain a professional approach and demeanor throughout the team experience.
As a team member or as a leader, it is necessary to demonstrate a high level of integrity, enthusiasm, and support for the team's primary goals and objectives, while also aiming to improve one's personal skills and attributes in a manner that will support team success (QSEN Competencies). It is important to identify the challenges of all team-based experiences and to adapt effectively to this setting in order to establish a positive contribution to the team and its goals. For some students, it appears that team-based exercises are highly useful, while others appear to believe that they are less than supportive in advancing the objectives of the practice setting and in supporting personal and professional growth. As a team member and as a team leader, I have experienced a number of different perspectives regarding teams and have learned that no team is like any other, thereby requiring open and active communication and discussion on a continuous basis in order to establish the appropriate goals and objectives that will contribute to team success.
From a team-based perspective, it is also important to develop a strategy that will encompass the needs and perspectives of the group and identify areas of need that will be supported by the team's goals and objectives. At the same time, it is important to develop a strategy that will encompass an approach to improve team-based dynamics that will translate into successful outcomes within the context of interprofessional collaborations with other areas of the healthcare continuum (Wilhelmsson, Ponzer, Dahlgren, Timpka, & Faresjo, 2011). This process continues to evolve and requires nurses to contribute at a high level by bringing their knowledge and experiences to the table and to provide greater insight into the needs and expectations of the practice setting (Wilhelmsson et.al, 2011). From this perspective, it is important for nurses to collaborate in a variety of settings and to make the most of each situation by developing a core framework that will align with the needs and objectives of other professions in order to achieve the common goals of the healthcare system.
Teamwork and collaboration also require nurses to step out of their comfort zones and to consider out-of-the-box solutions to difficult problems that plague nurses and other groups. This process will demonstrate the importance of developing a strategy that encompasses new ideas and perspectives to support nurses and to engage them in new discoveries that will have a positive and lasting impact on their ability to contribute to healthcare practice at a high level. By working in teams, it is possible to identify a variety of problems that require innovative solutions and to make the most of these situations by supporting an environment where continuous learning is a primary focus. This is likely to engage nurses in the development of new perspectives to support teams and to recognize the value of working in this capacity towards the greater good of the profession as a whole. Teams will also demonstrate the importance of shaping an environment where patient care outcomes are a critical priority and achieving greater quality of care involves a process of continuous growth and improvement.
Conclusion
Nurses must work in teams on a regular basis in order to identify problems that require innovative yet practical solutions, whether it is in the classroom or on the nursing unit; therefore, it is important for nurses to be mindful of the challenges of this process and to take every team-based experience, whether positive or negative, and make the most of it by using lessons learned to improve future teams. This learning curve will serve nurses well, regardless of their roles within the team, and will demonstrate a greater emphasis on areas of need and how to improve the practice setting in a positive and meaningful way that will have lasting benefits for nurses and for healthcare practice as a whole.
References
QSEN Competencies. Pp. 1-9.
Wilhelmsson, M., Ponzer, S., Dahlgren, L. O., Timpka, T., & Faresjö, T. (2011). Are female students in general and nursing students more ready for teamwork and interprofessional collaboration in healthcare?. BMC medical education, 11(1), 15.
Stuck with your Capstone Project?
Get in touch with one of our experts for instant help!
Messenger
Live chat
Time is precious
don't waste it!
Get instant essay
writing help!
Plagiarism-free
guarantee
Privacy
guarantee
Secure
checkout
Money back
guarantee
Get a Free E-Book ($50 in value)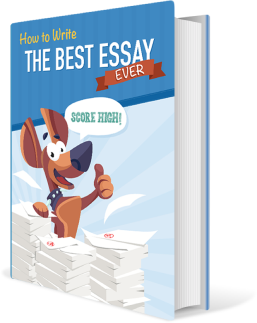 How To Write The Best Essay Ever!