Fit for Stern and Personal Expression, Essay Example
Pages: 4
Words: 1030
Essay
This Essay was written by one of our professional writers.

You are free to use it as an inspiration or a source for your own work.
Why have you chosen to pursue your MBA on a part-time basis?
While education is paramount, there is no substitute for hands on experience. Attending Stern University part-time will allow me to continue building practical work skills, while simultaneously staying current on industry trends. Currently, I am an analyst, which has exposed me to a wide range of challenges in the financial industry; but due to my lack of experience in dealings hands-on with performing business valuations, managing economic risk on a corporate level, and developing strategic financial concepts, I am looking to Stern University's MBA program to expand my knowledge of business and prepare me for key positions in major global commerce firms. I am a natural when it comes to multi-tasking; I feel most comfortable when I am being challenged, and I am most productive when I have a lot on my plate. Studying part-time towards my MBA, while also working, will keep me active but also leave rooms for needed breaks. I have learned the hard way that no matter what your career and study goals are sometimes life can get in the way.
In Personal Information Part 1, you indicated your Langone program preference in rank order. Please explain the preferences you selected.
Manhattan – Weekends
Manhattan – Evening
Westchester – Evening
With my current work schedule, ideally, Manhattan weekends work best for me; but with the backing of my supervisor, all other options are manageable as well. I will most likely set my work schedule around my classes. I am open to whatever schedule is most convenient for my acceptance. Attending school at Stern is my main priority, and everything else comes second.
Personal Expression:
Dear future class mates lend me your ears,
Things are more like they are now than they have ever been. The Present stays behind the times, the Future won't clock in, and the Past remains an honored missed mystery. In this place, I am a modern man, one for the millennium. In the words of the late George Carlin, I am "a diversified, multi-cultural, post-modern deconstructionist." I seek to fulfill what my thoughts do believe that a man can make maps of his dreams, and then travel them further than even he can see… I'm not quite a poet. I am more business minded, but I wanted to take a shot at truly being expressive.
The real point I want to get across about myself is that I have embraced my life challenge and through doing so, I have become a stronger person. Growing up with dad as my idol, he always challenged me to aim high. I continued his tradition by challenging myself. He was the only one in his family to pursue and then achieve a career. This pushed me to go even further. When I developed a thirst for knowledge at a young age that could not be quenched by my current surroundings, after high school, I moved to the U.S. to get my Bachelor's Degree. I challenged myself to achieve the best education possible. I grew as an individual in the process. If given the chance, I will accomplish even greater goals at NYU Stern.
Given my unique cultural background, I believe I can add to the diverse array of perspectives Stern has become known for empowering. Globalization in business is an urgent and present reality. Corporate demand for managers in economic and political fields who are also skilled in intercultural communication is growing rapidly because individuals who posses these attributes are scarce. I know through attending Stern University, I can acquire the education necessary to bring further recognition to the school in both the Venture Capital and Private Equity industries once I graduate. I see Stern's diverse student body as an opportunity for me to sharpen my communication and leadership skills, while contributing to the campus community.
My key motivations have always been hard work, dedication, and the commitment to succeed. I know life is not about where one starts, but where one finishes, and I would love for the next big step of my journey to be attending school with all of you in the fall.
Attending Stern School of Business has been my dream ever since I set my sights on attaining an MBA.
This is in part due to the school's diverse student body, but most importantly because of the schools credible reputation in my desired career path. The real world opportunity Stern presents by being in the business capitol of the global economy can't be verbalized. No other institute offers an experience of this caliber. Even though my GMAT score isn't in the top percentile, I believe my academic records and accomplishment speak volume.
I have an advanced understanding of Java and C++, I Worked with the CFO and Dir. Of Accounting on analyzing US and EMEA portfolio and reporting financials for KKR & Co; I have worked as an accounting assistant and a sales acquisition analyst, and I even served as a Resident Assistant at my university. My background shows, beyond a doubt, that I am both capable of being managed as well as skilled at managing others. In my experience, these are valuable characteristics that can't be easily measured through standardized testing or on a transcript.
I didn't do well in my first semester and was put on academic probation. On the surface, I appeared to be struggling academically, but the real reason was my family had been going through tough times, right after I moved to the states. I wasn't able to concentrate on my education. I was an international student and it was a difficult period in my student life; and right after moving, the timing couldn't have been worse. It was the perfect storm. I had to interrupt my education for 1.5 years due to this. During this period, my three grandparents passed away and other family obligation made me stay and take care of my family. I would be more comfortable speaking in details in my interview regarding this; but overall, minus this semester, I completed my Bachelor's Degree in Economics from Purdue in four years. For me, this was a major accomplishment, because it took focus and discipline, the type I never knew I had until life became difficult.
Time is precious
don't waste it!
Get instant essay
writing help!
Plagiarism-free
guarantee
Privacy
guarantee
Secure
checkout
Money back
guarantee
Get a Free E-Book ($50 in value)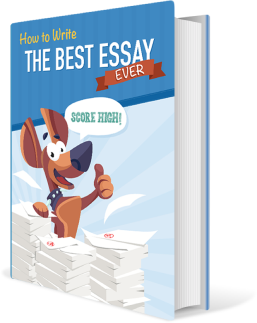 How To Write The Best Essay Ever!