Phillip Aries' "Western Attitudes Towards Death", Book Review Example
This Book Review was written by one of our professional writers.

You are free to use it as an inspiration or a source for your own work.
The French historian Phillip Aries' text Western Attitudes Towards Death is appealing precisely in its attempt to clearly delineate how death is received historically by the human being. Part of the compelling nature of the work is the complexity of Aries' account of the historical reception of death, a complexity that lies in his simultaneous commitment to an exploration of what he calls, following the conceptual terminology introduced by the academic literature, the synchronic, diachronic and a-chronic interpretations of death. The simple explanation of this conceptual terminology entails that there are conceptions of death historically that remain constant, while also being subject to change. This shows the detail of Aries' overall approach, as he does not wish to state that Western conceptions of death have either remained consistent throughout history, or that they have constantly been the object of changing perceptions, but rather that throughout Occidental history both a changing and unchanging relationship towards death has been present in the Western consciousness. Whereas this may seem like a certain paradox, the basic gist of Aries' theoretical summary can be abstracted as follows: there exists a certain constant relationship to death that has remained unchanged throughout Western history, but such a relationship at the same time means a dynamic relationship, in which there are variations in how the Western mind understands death. Death remains a crucial figure throughout Occidental culture and this demonstrates its a-chronic figure: i.e., death has always obsessed the Western consciousness. Nevertheless, at the same time this obsession with death has taken unique and particular forms, forms that Aries tries to explain throughout this particular text.
The thrust of the work is the development of this basic theme. Hence, Aries begins his investigation into the concept of death with an account of what he terms "tamed death." Such a death is closely linked to a conception of anticipation and even clairvoyance, as Aries makes clear at the outset of his remarks. Tamed death falls within a context of European romances, in which the protagonists of these romances come to understand death in terms that were "forewarned." (Aries, 2) This means, according to Aries that "they did not die without having had time to realize that they were going to die." (2-3) In other words, death is not presented in such historical terms as something that is radically sudden, as in the case of an accidental death. Rather, one's relation to death in the phenomenon of tamed death takes the form of an anticipated death, in which the hero of the romance confronts the figure of death head on: death becomes something to be encountered, to be contemplated to be posited, as opposed to death merely existing as that which is on the "other side" of our current existence: accordingly, death becomes a crucial part of our world in such a time period. Death is something that shapes our everyday existence, despite the fact that it marks the end of our existence itself. This demonstrates the crucial importance of death as a phenomenon that even though by definition it never exists, it can nevertheless inform how we live our very lives by confronting us with the mortality and finitude of these same lives.
The main issue of the work is thus obviously this phenomenological understanding of death. A consequence of such a phenomenological or individual understanding of death is that in modern society, when death is so accepted on a subjective level, death also becomes something to be feared, as that which annihilates our individual selves. Hence, current thinking on the topic emphasizes precisely this culture that Aries describes as avoiding death as characteristic of the contemporary time. As Zimmerman and Rodin note, for Aries "death in modern society is shameful and forbidden, so that the pleasant rhythm of social life is not interrupted." (121) Here death takes, according to the authors a new form, in which death is taken on such a personal level that the thought of death is terrifying and must be ignored. This marks a radical break from past societies, a comment, which for example, Kearl agrees with, insofar as he believes that "most of what we know of past societies is based on funerary evidence." (7) Namely, our very understanding of our historical ancestors is made possible through their relation to death, but in the present time our conception of death is always to forget about it, to limit it and place it aside. This is what Aries understands by the diachronic conception of death, which means two times that death suggest: a time in which all existence ends, and a time in which existence must fight off and ignore death so as to remain forgotten and so as to make sure that individual life is given an importance. It is in this dual development of change and non-change regarding death that is arguably the important crux of the entire work. In regards to such non-change, his account of death is similar to what he earlier names the a-chronic meaning of death. Such an a-chronic meaning shows a certain unchanging meaning of death. This is because a-chronic directly refers to a notion of time, and death itself is by definition the very negation of human time: at the same time, since death is constantly faced by the individual (regardless of historical changes) as something which clearly negates and destroys human time, this means that our understanding of death in Western culture has to a certain extent remain unchanged: death is always the sign of a particular end-point that is the end of a given and particular existence. It is precisely the understanding that all existences will end which marks the a-chronic or unchanging comprehension of death. Death itself destroys time, and we understand it in a subjective manner as destroying our own life and our own time: concomitantly, throughout history we understand that this death destroys time irrespective of particular cultural events, such as romanticism. At the same time, to the extent that death is grasped as the consistent phenomenon that destroys our individual experiences of time, the importance Aries' gives to the romantic understanding of death as an anticipation and forewarning of death becomes clear: such a forewarning means our explicit consciousness that we understand that death is that which ultimately shapes individual and subjective life by ending it. The anticipation of death provided in romantic texts truly means that we understand that our life is inevitability shaped by death itself. Such a concept becomes clearer when Aries moves on to demonstrate what he calls "a dramatic and personal meaning to man's traditional familiarity with death." (27) A certain shift occurs, according to Aries, during the historical period of the second Middle Ages, wherein the a-chronic destruction of life that is the unchanging human understanding of death nevertheless undergoes a minor alteration, whereby such death is now experienced on a deeply personal and subjective level. What is now at stake in this interpretation is the "concern for the individuality of each person into the old idea of the collective destiny of the species." (Aries, 28) Hence, death is not merely understand as that which shapes and ultimately ends the lives of humans without exception, but rather as a deeply personal and intimate phenomenon, in which human subject encounters his or her own personal limit.
This is a point where we can begin to understand how others may use this book from Aries. By understanding this deeply personal meaning of death, we understand that our lives are only finite, and therefore it is necessary for us to make something of the time in which we live. In other words, this is a deeply personal understanding of what death means, since death does not only shape the limits of life, but shapes the limits of what we understand to be our own individual existences. Readers understand this as a synchronic understanding of time, to use the terminology Aries develops at the beginning of his treatise: this comprehension of death is the synthesis (i.e., synchronic) or combination of all the different ways we can experience death, from learning about how death was understood in history and how this changed, to understanding how death never changes in the sense that it always ends human life. In short, we experience death as the greater end of a given time period combined to our understanding of death as an intimately individual experience. This synchronic understanding of death therefore combines together as a synthesis both the historical unchanging understanding of death as the crucial point of a given end with the understanding that such an end is ultimately registered in individuals and individual experiences, irrespective of where they occur historically.
This is the aspect of the book that most enticed me. This personalization of death encounters death on the level of the individual, while also we also understand death on a level that suggests that death destroys everything, irrespective of how we individually perceive life. Death is therefore both deeply personal, to the extent that each individual must experience his own death, but this at the same time means that death is experienced by everyone, such that it becomes a shared common experience, that destroys any separations between particular beings. What is most enticing about Aries' perspective is how he combines unchanging and changing experiences of death. Death is something common to us all, and we have always grasped as a phenomenon that applies to everyone. Yet at the same time, we continually to understand that death shapes all life, but also shapes life on an individual and subjective level. This is arguably the most compelling point of Aries' work, as he tries to navigate the difficult waters between showing that death has always shaped and informed our lives, such that it remains an unchanging factor in our existence, and at the same time, that we continue to understand death in a radically personal and individualistic manner, not only as being forewarned of death, but that such a forewarning makes the human encounter his or her own finitude on a radically individual level that is wholly unique to a given period of time, while also bearing echoes of resemblance to the experience of others who are confronted with thoughts of mortality. This point is particular valuable to me as a future health care professional. The point here is that death is both deeply subjective and something that we nevertheless all experience. Therefore, although every individual death is tragic and has its own basic causes and consequences, the fact that we are all faced with the inevitability of dying means that we can empathize with the one who is dying. In the health care profession, where matters of life and death are an everyday occurrence, respecting the individual experiences with death while also empathizing with them can truly provide a compassionate care experience to the patient in question, who is faced with the profound event of dying.
Accordingly, one can conclude that Aries' book ultimately finds its most important value in how it details all these different ways of explaining death. The underlying constant in death is that it is a-chronic to the extent that it marks the destruction of time itself and thus our individual existence: this remains a common feature of Western thought. The difference in the history of Western attitudes towards death lies in the way it approaches this time-destroying existence, either by accepting it as that which forms life, or attempting to ignore it because of its horror, because of its annihilation of our individuality. Aries' work provides a complex, thorough and authoritative account of precisely how the unchanging importance of death in culture is approached paradoxically in different manners.
Works Cited
Aries, Phillipe. Western Attitudes Towards Death: From the Middle Ages to the Present. Baltimore, MD John Hopkins, 1974.
Kearl, Michael C. Endings: A Sociology of Death and Dying. Oxford, NY: Oxford University Press, 1989.
Zimmerman, Camilla and Rodin, Gary. "The Denial of Death Thesis: Sociological Critique and Implications for Palliative Care." Palliative Medicine, March 2004, Vol. 18, no. 2, pp. 121-128.
Stuck with your Book Review?
Get in touch with one of our experts for instant help!
Messenger
Live chat
Time is precious
don't waste it!
Get instant essay
writing help!
Plagiarism-free
guarantee
Privacy
guarantee
Secure
checkout
Money back
guarantee
Get a Free E-Book ($50 in value)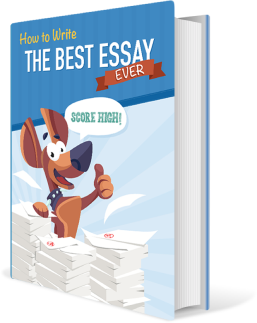 How To Write The Best Essay Ever!