Ford Motor Company, Capstone Project Example
This Capstone Project was written by one of our professional writers.

You are free to use it as an inspiration or a source for your own work.
Introduction
This report encompasses an analysis of the Ford motor company with respect to the dysfunction it is presently enduring. Apart from identifying and outlining the issue recommendations with respect to what could be done in resolving it will be presented; an implementation plan regarding how the recommendations could be facilitated along with a projection of expected outcomes will be undertaken after an internal value chain analysis exposition.
Internal value chain analysis
General activities'
Procurement: Ford was one of the most successful motor companies in the world during the early 21st and late 20th century. However, chief executive officer (CEO) Allan Mulally was instrumental in convincing the company's administration to take one of the world's largest equity loans in anticipation of cushioning it towards lucrative returns in the industry. It was expected to also postpone filing for bankruptcy.
Human resource management. Mulally was the main human resurce manager. His main anticipation was being proposed for entry of Lincoln into the 2017 Chinese market. The irony of this situation lay in making a decision after serious reflections and deliberations to invite an outsider as top executive into the company. Mulally was selected as the company's successor after Bill Ford. This was an unusual cultural practice in the industry because since 1946 when Ernest Breech was hired Ford Company always recruited top management from within the organization (Hood, 2015).
Infrastructure: In considering the general administration of Ford under Mulally and other administrators there seemed to have been a weakness with respect to recruiting suitable leaders who could push the company ahead of the playing field during a time of severe recession around the world. The introduction of a CEO from outside the company environment, to strengthen its infrastructure while not the tradition, seemed the best solution to Ford's financial and management crises (Hood, 2015).
Technology: In a motor industry technology is an important intervention, but its utilization lay primarily in manufacture of products and building of Ford model vehicles. Globalizing the brand according to Mulally's vision meant becoming consistent with technological development within the industry. For example, all Ford's global vehicles showcased the company's commitment towards sustainable growth. Technologies such as direct injection of gasoline or diesel became the most prominent technological inventions in the industry. EcoBoost®, hybrid along with plug-in hybrid powertrains increased customer's choices and the six-speed transmission technology (Ford, 2014).
Primary activities
Operations: A plan, which was adopted in 2007 guided the Ford's business strategy. It was known as the One Ford plan encompassing a four-point business expansion aimed at creating global success (Ford, 2014).
Outbound logistics: The four-point plan related elements oof the outbound logistics functins   . It involved aggressive restructuring to facilitate increased revenue and changing model mix; acceleration in creating client-centered products; financing the plan showing a more realistic balance sheet and building stronger team spirit within the company. Essentially, the major achievement goal at the primary activities level was achieving the strongest network of automotive leadership, which was somewhat a weakness within the company's organizational structure (Ford, 2014).
Inbound logistics: This involved designing a code of behavior for all Ford employees mandatory when interacting with suppliers, stakeholder and the communities which market Ford vehicles. At the outbound level Mulally's intentions were for the company to develop a family of vehicles that were fuel efficient, safe and with a strong design. Consistent review of processes and at risk situations saved the company millions (Ford, 2014).
Marketing and sales:  In 2013 a financial health schedule was created. It was discovered that there was a pretax operating profits of about $8.6 billion without special items. This was recorded as the best in the automatic industry since a high season experienced in 2001 before Mulally came in as CEO. It was the highest also in more than a decade. Record profits appeared in Asia Pacific Africa and North America breaking even in South America, and a loss showing in Europe.  These successes are testimony to the One Ford plan's efficiency in producing the desired results (Ford, 2014).
Exhibit 1 shows where the net income for 2012 was much lower than that of the two comparative years 2011 and 2010 respectively. The net income for 2011 doubled those of 2012 and 2010 being 5,664 and 6,557. Net income for 2011 was 20,222. Importantly, when examining sales for the three years even though there were no significant differences among them within   net profits for 2011 were significantly greater. Allan Mulally's goal was to have a smaller and more profitable Ford by cutting costs (Hood, 2015).
Fourteen (14) plants were closed initially and by 2011 a quarter of the Ford holdings were closed or sold.  Maybe this was responsible for the exception net profit experienced in 2011. While upholding this philosophy Mulally still advanced that the real opportunity was getting ahead globally and reducing overall manufacturing costs in the industry, which seemed somewhat conflicting (Gresch, 2015).
Service: This immense financial resolution was credited was credited to the delivery of high quality products in the market that were innovative and desirable by customers. The company excelled in both mature as well as rapidly growing markets across the world. This One Ford plan allowed for alignment with international manufacturing and marketing organizations, which facilitated delivery of Ford cars to the most appropriate markets, executing the process within the time constraints and with efficiency (Ford, 2014).
Still even though the CEO's desire was towards the East, China remained one of the greatest producers of Ford cars by 2013 manufacturing about 400,000 annually. The United States market flourished too. Top selling vehicles during 2013 were Ford cars. The human resource management in the industry had been so designed that consumers were attracted to the merchandise through intense advertisement and astute marketing strategies (Ford, 2014).
Recommendations
Key issue facing the firm (why)
The current key issue facing the company relates to further expanding successes into more lucrative markets. So far the One Ford plan has worked excellently towards restoring the company's reputation during the recession. While the CEO's desire was marketing towards the East, China remained one of the greatest producers of Ford cars by 2013 manufacturing about 400,000 annually. Clearly new strategies have to be designed, specifically, for infiltrating markets in the East.
Recommendations
Research shows where the main features influencing car sales in the Gulf Cooperation Council (GCC) countries are high replacement demands. Consumers among these countries tend to have significantly high disposable incomes. Besides, the affluent expatriate population interacts with ultra-low subsidized petrol price (GCC Demand Drives Middle East Car Market, 2015).  Most of Ford vehicles are built with a market culture whereby gas control is the goal since consumers the North and South pay very comparatively gas prices. The recommendation here is for Ford technology staff to reinvent the direct injection of gasoline or diesel to accommodate a consumer population that can afford high gas prices. The need for conserving gas is not within that culture.
Implementation of recommendation (how)
The implementation process is simple. Ford technicians should design a sample of vehicles, which are high gas consumptioners and introduce it into the market; observe the response for one year, make the necessary adjustments based on the response and infiltrate the market.
Expected outcome
Increased sales of Ford vehicles in the East
Conclusion
The foregoing discussion analyzed the Ford industry during the 21st century. WShile it was not traditional for the owners to invite an outsider to manage the business Mulally's One Ford plan proved extremely successful during the ensuing years. His unfulfilled desire of infiltrating the East markets is a work in progress.
References
Ford ( 2013/14). Our Strategy: Sustainable report 2013/14. Retrieved on October 21st, 2015 from http://corporate.ford.com/microsites/sustainability-report-2013-14/blueprint-strategy.html
Hood, R. (2015). Strategic Management Cases. eBookself.
GCC Demand Drives Middle East Car Market (2015).The Middle East Online Magazine. Retrieved on October 21st, 2015 from http://www.themiddleeastmagazine.com/wp-mideastmag-live/2014/03/gcc-demand-drives-middle-east-car-market/
Stuck with your Capstone Project?
Get in touch with one of our experts for instant help!
Messenger
Live chat
Time is precious
don't waste it!
Get instant essay
writing help!
Plagiarism-free
guarantee
Privacy
guarantee
Secure
checkout
Money back
guarantee
Get a Free E-Book ($50 in value)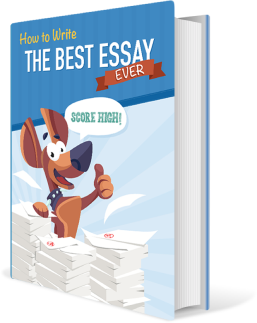 How To Write The Best Essay Ever!