Gender Dysphoria in Young Adolescents, Case Study Example
This Case Study was written by one of our professional writers.

You are free to use it as an inspiration or a source for your own work.
Case Brief
A young thirteen year-old girl is convinced that she is not what or who she is supposed to be. While she does have the features of a girl and is developing into a young lady as she enters the early stages of puberty, she often complains of not feeling like a girl to the extent of wanting to remove some parts that make her one [like her breasts]. Contact sports with boys [with aggression and massive physical activity most likely common among males] are the favorite physical activity of this young athlete. Parents of the young girl report that anxiety over this particular situation has caused the individual to be constantly down [not necessarily depressed] about her condition.
Case Diagnosis
Dysphoria, per se, indicates the condition by which a person feels alienated from himself due to particular aspects that he cannot understand about the things happening around him. Constructively, this feeling has been surfaced and dealt with by particular individuals through realization of facts and acceptance of truth. Nevertheless, there are instances when such acceptance may not be fully workable especially if a person is undergoing particularly confusing stages [usually present among young adolescents]. The massive hormonal adjustments in such individuals often affect their way of thinking and perception about themselves [especially because of the fact that they are going through different changes in physical, mental and emotional aspects of development]. Relatively though, extreme feeling of not belonging to one's self should not be dismissed as something common nor simple especially as young individuals tend to embrace a new sense of who they are. Hence, for this case, the exploration of gender dysphoria is seen to have a distinct connection to what the young child is experiencing. It could be understood that somehow, the condition by which the young girl encounters extreme dislike about herself and her features that makes her a girl basically identifies well with the symptoms of gender dysphoria as noted in DSM V diagnosis list.
DSM-V Relativity
In the revised sections of DSM V reference for gender dysphoria, it has been mentioned that if the feeling of anxiety and unsure function of a person with regards his actual gender already lasts for six months, then the situation ought to be called for attention. For the sake of the case being analyzed herein, DSM V-302.85 addressing gender dysphoria shall be used as reference for indicative developmental analysis. Under this category, gender dysphoria is noted to have particular onsets based on the developing characteristics of the individual involved.
In relation to the young girl's case, she fits in the description of the disorder under section 2.a which indicates that a person who has a distinct desire to get rid of his or her primary characteristics [particularly physical attributes] to fit the gender that that the person feels he belongs to is a classic presentation of gender dysphoria.  In the young girl's case, this could be noted as her desire to get rid of her breasts as she feels that these primary physical traits [in a young girl's body who is undergoing particular physical changes] keeps her away from what she loves doing which is physical sports.
Another possible relativity between the young girl's case and the diagnosis of gender dysphoria is indicated in section 4.a which is a distinct desire of the individual to be fully noted to be from the other gender than her assigned gender. Her vision of herself being a boy puts her in a position of wanting to disregard being a girl and be noted as a boy thus making it easier for her to do what she wants.
Conclusion
While DSM V diagnosis' categorical inference does provide a strong indication that the young child dealt with in the case does experience gender dysphoria, it could be understood that somehow, this condition ought to be reassessed especially that she is undergoing particular changes at her young adolescent stage. Considerably, this point of development presents new aspects of self-perception in the young girl that basically makes it easier for her to question matters as they develop. Confusion is one classic presentation of such development. Assisting the young child regarding this matter is essential, especially for the parents to take note of.
As the DSM V diagnosis presentation itself suggests, there are instances when gender dysphoria passes out in time. If it happens among young adolescents, then it might be safe to say that these situations could be redefined depending on the background development of the individual being assisted and diagnosed for the case. Giving way to the possibilities of confusion and developmental imbalances at this stage of one's personal development could be a good key to success in helping a young person [possibly suffering from gender dysphoria] to accept matters and deal with the adjustments accordingly. Proper attention given to the person involved with full attention to helping her understand the changes accordingly could help well in identifying with this particular condition of imbalance.
In the long run, helping the individual see the pros and cons of such gender bias and the fact that she perfectly fits her current gender assignment could create a more workable environment for her to embrace as she enters the stage of young adulthood. Given her current state, it could be expected that somehow, the said condition would diminish or at least be easier to manage as she grows into maturity; having the capacity to understand how matters work.
References
The International Foundation of Gender Education. 302.85 Gender Identity Disorder in Adolescents or Adults. http://www.ifge.org/302.85_Gender_Identity_Disorder_in_Adolescents_or_Adults. (Retrieved on October 17, 2015).
Gender Dysphoria. American Psychological Publishing. http://www.dsm5.org/documents/gender%20dysphoria%20fact%20sheet.pdf. (Retrieved on October 17, 2015).
Stuck with your Case Study?
Get in touch with one of our experts for instant help!
Messenger
Live chat
Time is precious
don't waste it!
Get instant essay
writing help!
Plagiarism-free
guarantee
Privacy
guarantee
Secure
checkout
Money back
guarantee
Get a Free E-Book ($50 in value)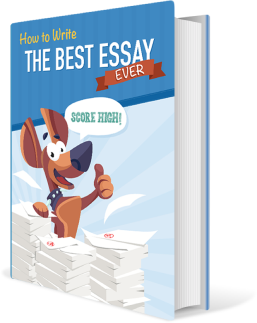 How To Write The Best Essay Ever!