Home
/
Article Review
/
Froma Harrop: Not an Authority Figure on Outsourced Skilled Labor, Article Review Example
Froma Harrop: Not an Authority Figure on Outsourced Skilled Labor, Article Review Example
This Article Review was written by one of our professional writers.

You are free to use it as an inspiration or a source for your own work.
Outsourcing professional labor to the foreign countries is harmful for the domestic workers and for the American economy in general. Exporting jobs to foreign countries that offer a skilled workforce at lower compensation benefits the companies doing the hiring and the foreign laborer.
Froma Harrop's article "New threat to skilled U.S. Workers" originally appeared in the Seattle Times on April 17, 2007.  The author's main concern is the fast growing number of skilled labor that is being exported abroad and the harm it causes to American economy and it's labor force. In his article Harrop quotes two reliable figures. One has studied the H-1B Visa program which shows even more abuse of the problem. Visa program offers companies to train their employees in the US and upon completion sends them abroad to share their knowledge. Following method relays the cost benefit to the company's payments but holds back the earning potential of the domestic labor force. The article is quite persuasive but it lacks convincing facts and conclusions. I believe that author needs to back up her theory with comprehensive information, statistics and opinions. Her conclusions must be addressed to the reader.
In the article Harrop cites two solid and reliable individuals.  First figure is Robert Blinder, a Princeton economist, who is presented as an expert but without stating which areas of the field are his strongest sides and total expertise. In the article Blinder says that "40 million" jobs could be lost overseas.  The number is frightening but is not backed up with the information about where this estimate comes from. The statement seems to be provocative and not trustworthy. Where is the information and statistics behind this number? Further in the article Blinder is described as being "taken aback" by a conversation he overheard in Davos, Switzerland by business executives commenting on all of the "professional jobs they could outsource to lower wage paying companies."  Following conversation cannot be used as a solid evidence to back up author's opinion in the article with regards to the skilled labor force being shipped abroad. I believe author of the article has again used an assumption to back up her opinion more on an emotion note then based on statistics or valuable source.
Harrop also speaks about the wish of Congress to increase the number of Visas as it will benefit both states. However this statement and Visas being her evidence contradicts the previously made statement. Author mentions that Congress wants to increase number of Visas up to 115,000 annually but this is opposite of Harrop's concern about the jobs in danger of exportation.
Second reliable expert mentioned is Ron Hira, professor of public policy at the Rochester Institute of Technology, who has also studied the H-1B Visa. His opinion about the practice is that the its an abuse as foreign companies who train their workers in the US, bring them back to the country of origin and pay yet lower wage. Further Hira talks about the "knowledge extraction" that is substituting American labor in the US by having more skilled Americans train their own replacements. First statement made by Hira shows benefit to the 40 million jobs that are lost overseas but later he starts unnecessary topic that does not correspond with the main topic.
Further in the article Harrop continues making misleading opinions. For example, "businesses bemoan" the lack of American workers.  Companies are "cutting pay in those fields".  Which particular business or sphere is author mentioning? How much has the payment been cut? If back up with solid evidence, facts and information, these two points will benefit Harrop's main idea and her opinion. Further author cites her statement by mentioning the opinion of Hira who calls the companies that outsource employees to be "not patriotic". I believe Hira employs a fallacy that Harrop builds on with her statement on the vision that "a few rich U.S. executives commandeering an army of foreign workers."  Harrop wraps ups her article with the conclusion that the interest of the American worker is not being taken care of.
In her article Harrop is mainly addressing the audience who are willing to accept her statement and theories and do not require strong evidence. Outsourcing is a dangerous practice and must be monitored but in the article one can observe that it's aimed to improve the emotions of those who can potentially lose their jobs to foreign employers. As the authoritative source the article lacks facts and evidence. But at the same time aimed at any skilled technology worker, the article brings emotions of concern and is able to motivate people to act.
In conclusion I want to write that both authors address rather contradictory issue. On the one hand, rising number of foreign employees is beneficial for US people as they increase domestic income. On the other, more competitive and skillful people attracted by numerous opportunities are hired instead of native Americans. Though such tendency of US companies has more advantages on the short run it could be a real disaster in next 20-30 years. In fact we are slowly moving towards the situation when American people will become low-level labor force who will work under the authority of top managers hired from abroad.
Ron Hira emphasizes the fact the in long run US employees will not be treated as they should have been. Building highly democratic community politics of hiring foreign employees could be a real disaster for average American worker unless one holds PhD's degree or study at Stanford.  To analyze current situation about the number for workers from other countries one can check US Embassy's statistics on J1 Visa that allows people of various professions work legally in the country. Having read these articles I have got a lot of questions about US labor opportunities and existing government policies that regulate employment issues in the country we live in.
Stuck with your Article Review?
Get in touch with one of our experts for instant help!
Messenger
Live chat
Time is precious
don't waste it!
Get instant essay
writing help!
Plagiarism-free
guarantee
Privacy
guarantee
Secure
checkout
Money back
guarantee
Get a Free E-Book ($50 in value)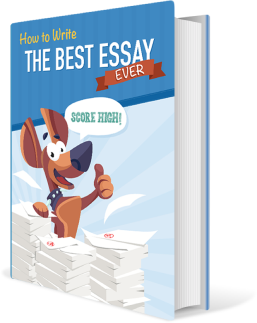 How To Write The Best Essay Ever!