FunMobile Branding, SWOT Analysis Example
This SWOT analysis was written by one of our professional writers.

You are free to use it as an inspiration or a source for your own work.
FunMobile is a company in the designer phone industry that allows users to fully customize their mobile phone through applications, screen-savers, backgrounds, and printing their own phone cases. The company offers various packages for companies and individuals, ranging from $15 to $150 per mobile phone. Users can create an online account and through the app provided by the company, order applications, software, services, and accessories. While the company is new on the market, it is extremely popular among people aged 15-40 who have a smart phone and would like to stand out from the crowd. This marketing analysis will present the current position of FunMobile, and the most effective way to brand their services.
FunMobile has branded their service which primarily targets middle aged the "active" age group, consisting of teens, young adults, and middle aged adults. The general lifestyle of the target market is those who are educationally or professionally active and enjoy the simplicity of customizations on their smart phones which is an essential tool for them. The general values of the target market are to provide the luxury of pop culture and social trends to their smart phones.
Major industry rivals include Otter Box, Zazzle, and Skin It. Surrounding the force of industry rivalry is first the force driving the threat of new entrants. New entrants into the designer phone industry are an on-going threat. If too many new entrants break through the designer phone industry, then this will eventually decline profits for all of the firms within the industry. Fortunately, Fun Mobile operates on a strong domestic scale in the US which means that it would be rather difficult for many new entrants to break through all at once at this level of competition. However, the threat of new entrants may also apply to new entrances of product brands from existing rivals. (Investopedia, 2015)
This is where the next force comes into play. The threat of substitutes presents consumers within the designer phone industry with the possibility of substitute products or services. FunMobile and Zazzle often serve as a substitute product for each other, which is why FunMobile Co. is in the process of a new brand development with goals to increase their competitive power. A part of the FunMobile Company's mission regarding this branding process is to minimize the threat of substitute products.  The following is a perceptual map of the FunMobile Company and their standing with existing competitors. (Investopedia, 2015) (Llopis, 2014)
As the map show, FunMobile is currently labeled as sensational and fun. Part of the mission of this new product branding is to remain the "fun" sector to keep up with consumer trends and culture. Part of the campaign theme for this new brand of FunMobile will be the positioning statement entitled "Your own kind of Phone Design". This new slogan will make the FunMobile branding more fun and consumer catchy. (Wiley, 2015)
The next force under Porter's analysis is the bargaining power of customers. This force gives consumers the ability to put the FunMobile company under pressure concerning their prices. If consumers have enough alternatives to products distributed by FunMobile services then they have the power to lower the prices of products. This force can be minimized with the help of consumer loyalty. FunMobile can offer special services such as discounts and free customizations for customers who continue to use their services. With the prospect in mind of continuing to receive specialty services and customizations, customer loyalty will become more frequent and solidified for consumers of the FunMobile Company. (Investopedia, 2015)
The final force in Porter's analysis is the bargaining power of the suppliers. Suppliers of the FunMobile Company's raw materials, labor, and product parts such as ink, may carry higher bargaining power when there are few to no other suppliers. They may carry lower power if FunMobile can easily find another supplier for a given material. Although this is an important force to consider, it does not exactly play a factor in the branding of the new product. So, it will not be necessary to consider in this specific analysis. (Investopedia, 2015)
Considering this five forces analysis, FunMobile Company will want to make sure their new brand can break through and maintain in the market. The promotion and campaign of this new product brand, FunMobile, is essential in launching. The positioning statement "Your own Kind of Phone Design" in the new product brand name represents the customization component of this new service. (Llopis, 2014) Here is a basic time table of how to execute this new product brand:
Campaign of a personal phone customization.
Promote product by first engaging in promotional events where shopping is predominant such as malls to distribute preliminary samples of the service.
Release the new service to the general public.
Continue to advertise in commercials and media.
Analyze sales revenue of the product after the first four quarters to determine if it should be continued.
References
Investopedia. (2015). Porter's Five Forces. Retrieved from Investopedia: http://www.investopedia.com/terms/p/porter.asp
Llopis, G. (2014, March 10). 6 Brand Strategies Most CMOs Fail To Execute. Retrieved from Forbes: http://www.forbes.com/sites/glennllopis/2014/03/10/6-brand-strategies-that-most-cmos-fail-to-execute/
Wiley, C. (2015). What Is Perceptual Mapping in Product Development? Retrieved from Small Business Chron: http://smallbusiness.chron.com/perceptual-mapping-product-development-23925.html
Stuck with your SWOT analysis?
Get in touch with one of our experts for instant help!
Messenger
Live chat
Time is precious
don't waste it!
Get instant essay
writing help!
Plagiarism-free
guarantee
Privacy
guarantee
Secure
checkout
Money back
guarantee
Get a Free E-Book ($50 in value)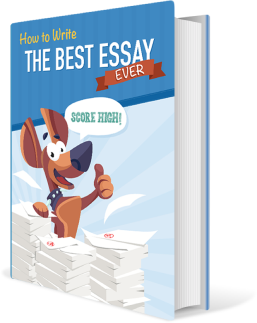 How To Write The Best Essay Ever!