Gender, Globalization and Militarization, Article Critique Example
This Article Critique was written by one of our professional writers.

You are free to use it as an inspiration or a source for your own work.
Understanding Chandra Talpade Mohanty's Vision onGender, Globalization and Militarization
Introduction
Gender issues have long enveloped the world of men and women all around the globe. The question on who should dominate who has become one of the most controversial and most debatable topics among scholars and sociologists at present. It could be analyzed that somehow, this fact has led to different points of understanding that confronted the worth of both genders against each other. It could be analyzed that through time, even though the ages of human generation have already passed beyond the control of traditional ways of thinking, the idea of what gender should be more dominating has been repeatedly questioned most likely by women. Mohanty on the other hand is a well known writer for topics on sociology and psychology alike, in her writing on feminism entitled Feminism without borders: decolonizing theory, practicing solidarity, it could be analyzed how she tried to put together the thoughts of six primary writers into a concise discussion as she compares and contrasts their ideas depending on the course by which they define the conflicts that exist between feminism and the systems of recognition that the modern world of liberalization and third world countries come to encounter. In the discussion that follows, particular points of consideration specifically related to the writing and analytical presentation of Mohanty shall be defined.
Mohanty's Vision of Feminism
Feminism, as it is, is more than just a mere thought, but instead is a way of life that women tend to tread into (Mohanty, 34). Notably, feminism has been realized in line with the occurrence of extensive liberalism specifically involving the course by which women tend to live alongside men and strive to benefit from the society the way the men do. In developed countries like the US and UK, liberalism took a great toll in the recognition of men as the more dominating gender in the society. Likely, this is because of the fact that the western society has most often than not had a more open minded state that allowed their countrymen welcome change in gradual manner that benefits almost all of the members of the community.
On the other end, apart from the western way of thinking, there are instances when the disparity on culture and tradition causes a huge difference especially when it comes to the acceptance of the general form of development between countries. Third world countries were also noted for their strong adherence to culture and tradition. As it is, the traditional way of noting the worth of men versus women is that the male members of the society are more dominating than that of the female population and are thus given better benefits. While men are given the chance to learn and to improve their skills, women were forced to stay at home, not get the ample education that they deserve to receive, and are given less opportunities to become part of social change or even contribute to its growth. Notably, women were given less attention back then, which at times still exist in third world countries.
Mohanty opens up the fact that it is perhaps the difference of perception that caused the impacting effect of the contrast that occurs between developed countries and third world countries especially when it comes to the implication of the idealisms of feminist within the culture of the said group of individuals. Relatively, Mohanty was able to point out that it is perhaps the difference of outlook between nations that provided women in western countries a better chance of being recognized compared to those belonging to the third world countries. Could it be that their culture are hurting the perception of the people towards women? Notably, it could be analyzed that it is only with the realization of one in relevance to his or her assumption of value that he/she becomes notably sure about whether or not the treatment of the society towards that individual in line with the gender he or she belongs with is justifiable. Why is this issue so important to learn about?
Basically, gender issues ought to impose a sense of balance that would further implicate on the value of a person against that of the other. The group-based desire for gaining attention from the society and bearing better source of recognition that would best implicate on their worth as part of a functioning community is a strong implication on the course by which balance is created. A relative condition on how women are recognized against men as primarily a lower-level of gender is a course that is manifested in Mahonty's writing. Mahonty was very certain that feminism was a form of understanding that should be recognized properly especially in terms of the balance of rights and benefits that women ought to receive especially in relative connection to the community they are enjoined in.
How the Contemporary World Identify its Culture with Power Domination
Power domination is an aspect that cannot be removed in the human community. This is regardless of the gender of individuals. However, the difference of men and women is the most common conflict that occurs in the society that often causes issues that are evident in the ways by which both genders create connection with each other. There are different forms by which power domination in the society becomes an evident source of social conflict. Back then, power conflict occurred in line with the desire of nations to be in power over against others. The struggle between these nations leads to several points of bloodshed caused by wars. Nonetheless, as Mohanty quotes Abdel Malek:
"Contemporary imperialism is, in a real sense, a hemogenic imperialism,exercising to a maximum degree a rationalized violence taken to a higher level than ever before-through fire and sword, but also through the attempt to control hearts and minds." (20)
The struggle of power between men and women in the society is more dependent on attacking the soul of a person. It affects the inner being of an individual rather than the physical attributes of a person. Believably, it could be analyzed that with such approach, the form of oppression and suppression does not only affect one but all of the members of the group being dominated upon. Attacking the mindset of the said minority group, it could be analyzed that the oppression comes from within, hence putting a stop to the growth of that particular group especially when it comes to gaining community influence. In a way, subjecting women to follow a certain tradition that puts them in a leveled position that is lower than men, making them believe that their position in the community cannot be changed anymore as it is what tradition suggests and each should follow the same path. This is the reason why some of the individuals coming from the minority groups [in this case the women] are forced to stay within their designated course. Those who dare to go beyond the said limitation of their capabilities, undergo particular hardships that may likely cause them to stop fighting against the norms.
Conclusion
The culture of militarism worldwide has even instantiated a more refined understanding on how men are in a better position than women and how they are to be recognized with a better stance. Nonetheless, there are some fearless women who are not scared of arms and of death who dared to join the campaign towards militarism. Although it is indeed remarkable that such fact do not completely disregard the fact that the men still outnumber the women in the field of military development, it could be analyzed that the female population in the said field of national operation continue to strive to make a name and deserve a particular aspect of recognition from the society.
On the other end, scholars who tend to define the different factors that make up the recognition of feminism as a general way of living that women should be recognized along with should also consider economy as a primary dictating element that could identify whether or not feminism could improve in one country. Observably, the economy dictates the capability of women to move forward towards a more industrialized state and a more developed consideration over the opportunities offered for them to realize their worth as members of their communities.
From Mohanty's writing, it could be seen how feminism is recognized differently between developed countries from the nations included in the third world sectors of the world economy. Apparently, it is not just the desire to be in par with that of the men that becomes an obstacle to women desiring equal recognition; instead, it is evident that there are other elements contributing to the degradation of women in the society that is most often than not, lead by men. For this reason, women are placed in a section of the community that is less regarded for, basically because of the fact that they have not been given the chance to access different opportunities that have been opened to men.
Reference
Mohanty, C.T. (2003). Feminism without Borders: Decolonizing Theory, Practicing Solidarity.Duke University Press Books.
Stuck with your Article Critique?
Get in touch with one of our experts for instant help!
Messenger
Live chat
Time is precious
don't waste it!
Get instant essay
writing help!
Plagiarism-free
guarantee
Privacy
guarantee
Secure
checkout
Money back
guarantee
Get a Free E-Book ($50 in value)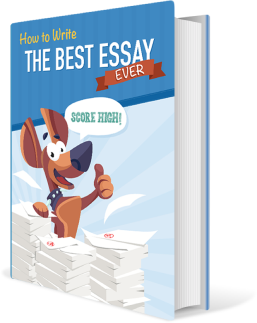 How To Write The Best Essay Ever!