Holism Concept Analysis, Article Review Example
This Article Review was written by one of our professional writers.

You are free to use it as an inspiration or a source for your own work.
Introduction
This essay analyses an article concerning 'Holism or Holistic Care.' Application of Walker and Avant's (1995) method of concept analysis will be used to evaluate how well the article follows the method and employs each of its steps. Walker and Avant's (1995) method of concept analysis includes selection of the concept, which is – Holistic Care. Secondly, is determining whether the aims and purpose of the concept clarifies the concept by establishing a foundation for future research and practice. Thirdly, is identifying how the concept is used.  Fourth is determining identifying attributes. Next are identifying model case, borderline, related, contrary, invented and illegitimate cases as well as antecedents and consequences. Finally, is defining empirical referents, which were not identified in the article.
Analysis of Article
This article being reviewed examines the concept holistic care exploring whether it is reality or fantasy. The crucial elements included pertained to selection of a concept, which was identified as holistic care. However, from assumptions advanced the real concept seemed to be holism. The authors fully clarified the concept by determining aims and purpose, laying a historical foundation through its practice in the Florence Nightingale era. The aim is to revive the construction of this concept, which was misrepresented in holistic nursing care. Another major application of the Walker and Avant (1995) model is using the concept itself in presentation of the article (Stephens & Popkess-Vawter, 1993).
These researchers offered examples of the concept's use by advanced practice nurses in their effort to control obesity among certain sections of the population. It was identified by the authors' attempts to utilize the concept that weight management under the traditional care models was unsuccessful, but perhaps, holism might just the perfect intervention. However, all the uses were not clearly identified. Attributes were defined because the authors showed from research where holism care application might not be as effective as it should since there was lack of understanding by nurses in how to appropriately apply the concept to their distinct care settings. It is not clear that their assumption was made after evaluating all the possible attributes of holism/holistic care as a concept (Stephens & Popkess-Vawter, 1993).
With respect to providing a model case or cases, the authors incorporated a subtle review of literature showing how researchers have utilized the concept forming case models of holism application. Even though this is not the exact way Walker an Avant (1995) described the use of model cases, it can be considered a representation of a case model within a specific context. For example, the authors cited situations where application of the concept was made in therapeutic treatment model cases. Later on the weight loss model case was applied to the concept analysis in detail (Stephens & Popkess-Vawter, 1993).
The sixth step seemed to have been overlooked slightly in this article. According to Walker and Avant (1995) borderlines are profound case models explaining critical attributes of the concept. There is a definite weakness in this article pertaining to evidence based applications of models (Walker & Avant,1995). As such, while the authors claimed to have utilized Walker and Avant (1995) concept analysis this was represented only partially. In quite detail the authors were expected in their account of model cases make attempts at identifying and analyzing related cases to each model presented. At this same time they were expected to examine concept attributes in models as well as evaluate whether the cases were invented or illegitimate. A model weight loss case was integrated in the review along with a borderline and contrary example (Stephens & Popkess-Vawter, 1993).
From my understanding of Walker and Avant's (1995) concept model from which this analysis was conducted, this step is a serious omission because it is critical to the topic holist care reality or fantasy. How could the authors legitimately prove through providing non-evidenced based models the value of the holistic care concept if no analysis of it is conducted through the borderline criteria? More importantly, the authors in their opening paragraphs lamented the fact that within nursing science there was not enough evidence for application to the science and their aim was to reconstruct interpretations of holistic care concept. Sadly, this was never achieved in their concept analysis presentation in this article. Walker and Avant (1995) did emphasize regarding aims and purpose selection for concept analysis that, the concept must be researchable and of interest to the discipline. The omission of these vital steps is an apology to the model. The literature review offered very little clarification in terms of operationalization of the concept holistic care (Stephens & Popkess-Vawter, 1993).
Identifying antecedents and consequences is another level that was inadequately addressed in this article. The model specifically states that they are very essential when theoretical adaptations of the concept are made. While Walter and Avant (1995) admit that many experts when conducting a concept analysis believe that this step is not important. Clearly, this is the point of view of the author of this concept analysis. Walter and Avant(1995) describe antecedents as specific events/incidents, which must occur prior to development of the concept. It could be cited that perhaps, in discussing holism with relation to holistic care, this was addressed. However, there was no clarity pertaining to how holism shaped the concept holistic care. It would appear after a few paragraphs that the concept being analyzed was holism and not holistic care. Further, in concluding their report the authors briefly mentioned that the concept analysis specified antecedent conditions. However, one reading the report could not clearly identify the specific conditions they were referencing (Stephens & Popkess-Vawter, 1993).
The final step in this model is defining empirical referents, which were not specified in the article. The model states that empirical referent shows a distinct relationship between the concept and a similar one. For example, the authors emphasized holism as a concept with reference to holistic care, a possible referent should be wholeness in body, soul and spirit. The literature review which seemed to be the focus of the concept analysis did not adequate address referents in the context demonstrated by Walter and Avant (1995).
Conclusion
All the crucial elements were not included, but most of them were as was explained in the above analysis. The steps were not followed in the sequence provided in the model, but attempts were made to keep as close as possible. The elements did not all confirm verbatim to the model. Also the concept analysis was not described exactly as presented by Walker and Avant (1995) chapter 3. Important elements, which were missing or could not be clearly identified included antecedents and consequences, as well as empirical referents. All of the elements in my interpretation when evaluating them from the model given, needed more work, especially with respect to specificity. My understanding of the concept was greatly improved, but there was a struggle interpreting the reason for authors asking whether holistic care was a reality or fantasy. Was their goal of reconstructing the concept (holism) to prove whether holistic care is reality or fantasy? Ultimately, nothing seemed to have been proven.
References
Stephens, S., & Popkess-Vawter, S. ( 1993). Holistic Care: Reality or Fantasy? NRSG748-749
Walker, L.O. & Avant K.C. (1995) Strategies for Theory Construction in Nursing, (3rd edn).  Appleton and Lange, Norwalk , Connecticut .
Stuck with your Article Review?
Get in touch with one of our experts for instant help!
Messenger
Live chat
Time is precious
don't waste it!
Get instant essay
writing help!
Plagiarism-free
guarantee
Privacy
guarantee
Secure
checkout
Money back
guarantee
Get a Free E-Book ($50 in value)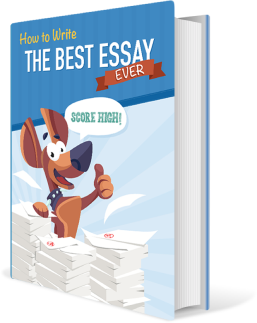 How To Write The Best Essay Ever!