Impact of Social Media on Teenage Suicide, Article Writing Example
This Article Writing was written by one of our professional writers.

You are free to use it as an inspiration or a source for your own work.
Research carried out by the Center for Disease Control and Prevention has revealed that for young people aged between 10 and 24, the third major cause of death is suicide. Indeed, suicide accounts for over 4,000 deaths a year in this age group and while Brooklyn has a lower suicide rate than other New York areas, almost five out of every 100,000 Brooklyn youths take their own lives. While most are aware of the influence the mass media can have on the vulnerability of the young, a more worrying trend in recent times is the impact social media is having on teenage suicides.
Suicide is Contagious
As theorists such as Bandura have noted, most human behavior develops out of observation and modeling. In other words, by nature human beings are notorious copycats. All kinds of behavior can be copied and numerous copycat suicides have been recorded throughout history. For example, the Werther effect – a widely used term within the field – acquired its name from the numerous imitative suicides that followed the publication of Goethe's The Sorrows of Young Werther in 1774. This is an early example of media's influence and research carried out since has continued to highlight how stories of suicide circulating the media are often followed by a significant increase in suicides. Much like any other behavior, suicide can spread rapidly and spontaneously within a group defined by spatio-temporal factors. With the advent of social media, the nature of this spatio-temporal factor has shifted dramatically.
According to a survey carried out by the 'Pew Internet of American Life Project', over half a million of America's online teenagers now connect to social media sites. Consequently, their relative peer groups are infinitely larger and wider-reaching than in any other time in history. Finding like-minded individuals – suicidal or otherwise – has never been easier.
When Bullying Becomes Cyber Bullying
Most of us have probably experienced some form of bullying at some time in our lives, even if only as an observer. However, where once bullying was restricted to the odd scoundrel demanding your lunch money in the playground, bullying has now gone all high-tech and sophisticated – bullying has evolved into 'cyber-bullying'. These days not only do bullies have recourse to texting via cell-phone, posting via Facebook and tweeting via Twitter, but they have this recourse 24 hours a day, 365 days a year.
18 year old jumps from bridge because of cyber bullying
These headlines referred to the story of Tyler Clementi, a student at Rutgers University, who was fatally injured after he jumped from a bridge. Days before, his roommate had filmed him secretly while he was having sexual relations with another man and uploaded the results to a number of social media sites. The resulting taunts and bullying suffered by the young man, proved too much for him and he decided to take his own life. Unfortunately, this is not an isolated case. Six students were charged after subjecting a fifteen-year-old girl to constant bullying by way of Facebook and text messages – after several months of this she hanged herself. In yet another case, a young girl of sixteen from Philadelphia tweeted that she was being subjected to constant bullying over the Internet — shortly before taking her own life. Her last tweet read:
"Putting my life in God's hands and praying that he takes away this pain and misery…I can't go on like this."
And neither can the rest of us. We all have an obligation to be there for kids like this, to ensure that intolerance and ignorance don't lead to any more teenagers taking their own lives. Unfortunately, another twist in the tail is that those who are often the most vulnerable are those who believe they don't quite measure up to Facebook expectations.
Facebook Depression
Specialists from the American Academy of Pediatrics warn us that many teenagers are suffering from 'Facebook depression' due to feelings of inadequacy. This, they tell us, may well have disastrous effects for the most vulnerable who, in some cases, have begun to literally obsess over the site. While no-one is quite sure whether these symptoms are simply an extension of a more general depression there is no denying that Facebook has a particular set of unique characteristics, which single it out as an especially harsh social scene to traverse for any teenagers already prone to a lowly self-esteem.
Friends' Counts and Status Updates
Indeed, perhaps there is only one thing worse than sitting alone in a crowded college cafeteria and that is staring at a screen that tells you 'You have 0 friends' and that your status needs some serious updating. The reality is of course that Facebook offers a seriously lopsided picture of what is actually going on: an online experience lacks the vital context of body language or facial expression. However, for many it remains something of a massive popularity contest. How many friends do YOU have? How many pictures have YOU had tagged?
We have to accept that social media sites are where the kids are hanging out now, and there is no denying that in many ways this can be a healthy thing. However, as we have seen, things can go too far. For the parents among you I hope you are now more aware of the potential dangers that social media entails. The essential point is to discuss them with your kids. Cyber bullying, sexting and posting vicious messages on Facebook walls are all aspects of the social media phenomenon that have to be stamped out now.
For the kids – You have a new message.
While you may feel more 'connected' due to social media, for many others it can have precisely the opposite effect. Let's make sure this doesn't end in any more tragedies.
Sources
Centers for Disease Control and Prevention: http://www.cdc.gov/
American Academy for Pediatrics. 2011. 'Social Media and Kids: Some Benefits, Some Worries': http://www.aap.org/en-us/about-the-aap/aap-press-room/pages/Social-Media-and-Kids-Some-Benefits,-Some-Worries.aspx?nfstatus=401&nftoken=00000000-0000-0000-0000-000000000000&nfstatusdescription
Pew Internet and American Life Project. 2012. 'Social Networking': http://pewinternet.org/Topics.aspx
Stuck with your Article Writing?
Get in touch with one of our experts for instant help!
Messenger
Live chat
Time is precious
don't waste it!
Get instant essay
writing help!
Plagiarism-free
guarantee
Privacy
guarantee
Secure
checkout
Money back
guarantee
Get a Free E-Book ($50 in value)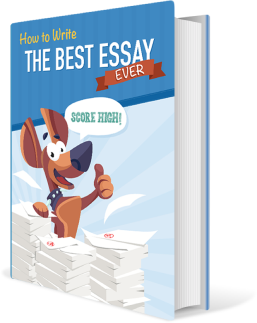 How To Write The Best Essay Ever!