Importance of Nursing Theory, Article Writing Example
This Article Writing was written by one of our professional writers.

You are free to use it as an inspiration or a source for your own work.
Nursing theory in general is, in my estimation, a profoundly important element both within the profession and supportive of it. From my own experience, how a nurse performs their duties is a process marked by a duality; in the public mind, it is very much a rote affair, one regulated by training and certifications, and presumably motivated by a visceral desire to be of assistance to the ill. This is, of course, true to an extent, but such a perception overlooks a fundamental reality: as nursing demands more of an individual, in terms of personal commitment and degrees of dedication, so too is a theory highly conducive to abetting the nurse in meeting these challenges. A nursing theory, as will be examined, provides a platform for the practice and the ideological concerns of this most vital of professions. It does not substantiate the work, for such work intrinsically validates itself, but it allows for a structural comprehension. The following reviews my own selection of Jean Watson's Caring Theory (CT) in nursing. More precisely, the value of theory in general; my reasons for choosing CT, its basic concepts and meaning in relation to the profession, along with its role in the nurse metaparadigm; and the actual impact of CT as demonstrated by actual cases and studies will be presented.
Nursing Theory in General
It is a reality that nursing is a continually evolving profession, and one wherein each effort is uniquely defined by the specific needs of the patient and the surrounding circumstances. Consequently, theory in nursing provides a necessary perspective. It permits the nurse to view each situation by means of an organizational foundation, and offers a critical "framework for thought" (Daniels, 2004, p. 51). That this reality has increasingly become the object of extensive study reflects an important aspect of the work, as well the perceptions alluded to from both the public and nurses themselves. More exactly, it is insufficient to presume that a combination of acquired skills and innate interest will serve to enable a successful career. In plain terms, the actual work involved in nursing, exacerbated by a multitude of shifting social and economic concerns, demand that the nurse have a substantive framework upon which to rely. Then, in terms of the profession as a whole, nursing theory promotes levels of understanding in surrounding arenas, such as the patient's family and the hospital community, which encourage greater recognition of issues needing to be addressed. Essentially, nursing theory of any kind gives shape to work that may otherwise, and incorrectly, be viewed as self-sustaining.
Watson's Caring Theory
The appeal of Jean Watson's Caring Theory for me goes very much to aspects which tend to draw criticism. This is a theory developed to meet a conspicuous absence as noted by its creator; namely, as modern nursing theories increasingly sought to identify and address behavioral, fiscal, sociological, environmental, and psychological challenges to nurses, CT was inspired by an insistence on a return to less tangible, yet fundamentally vital, concerns. As I perceive the theory's evolution, Watson was disturbed by a seemingly deliberate distancing in theoretical discourse regarding the principles of empathy and caring, because they do not easily conform to acceptable applications of academic measurement: "The very paradigm in which caring is located…has tended to make caring almost unmeasurable" (Watson, 2002, p. 3). The metaparadigm of the nurse nonetheless requires that CT serve a role within it, and this has been defined as a unitary transformative paradigm within the larger. In Watson's own view, caring itself is the central feature within the metaparadigm (Watson, 2008, p. 33). That it operates in a manner both unitary and transformative translates to the exponential aspect of it as a core concept; in acknowledging both presence and impact caring as impetus, the nurse is enabled to better utilize training and conceptualize solutions, which then promote the caring motive itself. This, beyond any other facet, attracts me, for it bestows essential validation to an emotionally-based component long disregarded as ephemeral.
Having revised and augmented her work over the years, Watson nonetheless relies on distinct concepts as informing her theory. Key among these are consciousness, intentionality, energy, and a necessary awareness of the "nurse-self", for Watson adamantly adheres to the premise that no nurse can authentically evince compassion without an intrinsic appreciation of the self as nurse.(Watson, 2008, p. 183-185). This, too, goes to my own regard for CT, in that it pragmatically acknowledges the utter unsuitability of caring as a purely selfless process; such caring, in fact, is specious at best, because the nurse can effect no good without a platform of self-worth, which reflects an intrinsic recognition of a universal need for worth to be attached to all that is living. From this may be seen the true purpose of CT, which is to enable human assistance in a professional and simultaneously empathic fashion.
Further Exploration
Watson's consistent efforts to refine and support her theory have produced a strikingly unexpected result, in that CT is as focused on achieving practical improvement in nursing as it is centered on the nurse's development and recognition of crucial caring. For example, Watson is clearly not removed from the tangible problems confronting the profession; rather, she systematically reviews solutions thus far attempted and deduces that, in ignoring Caring Theory's principles, they remain self-defeating strategies. More specifically, business models of nursing theory, in her estimation, attempt seemingly humane forms of address to solve the nursing shortage, in terms of increased bonus packages, relocation and tuition incentives, and what she deems "caring rhetoric." These uniformly fail, or provide at best short-term assistance, because the core dissatisfaction affecting so many nurses is apart from these elements (Watson, 2006, p. 48). Nurses tend to be unhappy with their work, Watson maintains, because they are consistently thwarted in their attempts to carry it out in the personal, compassionate, and inherently involved fashion they desire. In terms of educational emphasis, then, Watson urges a complete revisiting of existing models: "Caring-healing modalities and nursing arts are reintegrated as essentials to ensure attention to quality of life" (Watson, 2006, p. 51).
From my own experience, I have discovered that the processes of CT are both effective and wide-reaching. Attending to an elderly patient with whom I had little rapport, I consciously elected to actively revive my own principles of caring, which originally drew me to the work. I made an effort to ignore rebuffs from the patient, and gently reinforced my presence in a passive, yet empathic, manner. I softened my responses to incessant complaints, and this alone generated a positive reaction. More tellingly, the physical complaints themselves lessened, and it seemed that my exercise of compassion promoted a form of wellness in the patient removed from medications, More exactly, as I was receptive, the patient's focus was no longer on any need to create a disagreeable circumstance for me to address.
A detailed and revelatory experience of the same kind is reported by RN Cara Chantal, in her "A Pragmatic View of Jean Watson's Caring Theory." Briefly, in applying multiple and reactive modes of caring, vulnerability, and creativity required to respond to moments of distress, Chantal was able to significantly ease the distress of a patient facing an amputation procedure. Every action and interaction in the process of settling the patient into bed is noted, and it provides an extraordinary view of the complexity and scope of CT. The entire experience is summarized by Chantal: "It becomes clear that my most important goal is establishing a transpersonal caring relationship" (Chantal, 2003).
Watson has herself both inspired and uncovered case documentation in regard to the efficacy of CT. As noted, the awareness of an inherent difficulty in quantitatively establishing support has not escaped Watson, who refers to studies which provide empirical validation for her theory. For example, a meta-analysis of 130 studies, all based upon authentic nurse/patient experiences, is cited as potent evidence of the pragmatic value of Watson's approach. The result consistently reflect that patients who have experience CT in the relationships with their nurses report enhanced levels of emotional well-being, benefits in surrounding familial relationships, increased trust levels, and even lessened medical costs (Watson, 2006, p. 52). Essentially, wherever CT is practiced with authentic effort and commitment, the gains are by no means restricted to the patient and the nurse.
Conclusion
There is a great deal more to Jean Watson's Caring Theory than may be related so briefly, as there are significant contributions to be made by other theories in nursing. As noted, and despite the tradition of assumptions held regarding the profession, nursing is better employed when a theory allows it an operational foundation. No theory, however, resonates with me as inherently valid as does CT, for it encompasses the core elements of nursing so easily dismissed by academic and/or professional inquiry. At a level both basic and essential, nursing cannot be achieved in any constructive fashion without a core commitment on the part of the nurse to nurture and develop his or her naturally empathic, compassionate elements. As Jean Watson's Caring Theory boldly and honestly demands that these elements be given their full due, so too do I find that her approach reinforces the commitment I myself hold to my work.
References
Cara, Chantal. (2003). A Pragmatic View of Jean Watson's Caring Theory. International Journal for Human Caring, 7 (3), 51-61.
Daniels, Rick. (2004). Nursing Fundamentals: Caring and Clinical Decision Making. Belmont: Cengage Learning.
Watson, Jean. (2002). Assessing and Measuring Caring in Nursing and Health Science. New York: Springer.
Watson, Jean. (Jan. – Mar., 2006). Caring Theory as an Ethical Guide to Administrative and Clinical Practices. Nursing Administration Quarterly, 30, (1), 48-55.
Watson, Jean. (2008). Nursing: The Philosophy and Science of Caring. Boulder: University Press of Colorado.
Stuck with your Article Writing?
Get in touch with one of our experts for instant help!
Messenger
Live chat
Time is precious
don't waste it!
Get instant essay
writing help!
Plagiarism-free
guarantee
Privacy
guarantee
Secure
checkout
Money back
guarantee
Get a Free E-Book ($50 in value)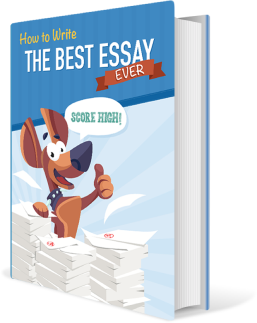 How To Write The Best Essay Ever!