Importance of SBAR Communication in Nursing, GCSE Coursework Example
This GCSE Coursework was written by one of our professional writers.

You are free to use it as an inspiration or a source for your own work.
Nursing is often a fast-paced field with patients whose cases are complex and who require care across the nursing spectrum – and at times, communication about these patients can be difficult. The SBAR format is an important tool for healthcare providers to communicate with one another on the status of their patient. The acronym "SBAR" stands for "situation-background-assessment-recommendation" (National Health Service, 2012, p. 1) and was developed by researchers as Kaiser Permanente based on communication techniques used on nuclear submarines to help facilitate clear, affective and timely communication (Wood, 2008, p. 3). This paper will review the article "Hand-Off Communication: A Requisite for Perioperative Patient Safety" then talk the clinical importance of the SBAR format in general.
Review of "Hand-Off Communication: A Requisite for Perioperative Patient Safety"
In the article "Hand-Off Communication: A Requisite for Perioperative Patient Safety", the authors promote the use of the SBAR format, since reporting needs to be "a sophisticated, precise, comprehensive compendium of patient information" (Amato-Kealy, E., Barba, M., and Vesky, R., 2008, p. 763). Their study focused on the care of perioperative patients as being a group which is at particularly high risk due to the number of transitions the patient will make between the preoperative, intraoperative, and post-operative stage of the patient's care. Because of these transitions from one healthcare team to another during the course of a patient's visit, the opportunity to miscommunicate is high, and the authors furthermore point out that fact that the fast-paced environment of surgery itself can increase this risk even further (Amato-Kealy, et. al., 2008, p. 764). As a part of the solution to this potential problem, the authors suggest that the SBAR format be used with consistency in the process of a patient's surgical stay to help decrease the possibility of complications due to human communication error, promoting it as a "standardized framework for communication" (Amato-Kealy, et. .al., 2008, p. 766). The authors recommend using this technique four times during the surgical patient's journey through their procedure: 1) before surgery, 2) after surgery, 3) during the initial phase of post-anesthesia recovery, and 4) during the second phase of recovery (p. 767-769) and detail some of the information that should be part of the SBAR format, including patient's name and date of birth, type of procedure being performed, current vital signs and pain level, any cultural issues that may affect the plan of care, and patient readiness for surgery, among many others (p, 767-769). The authors make an excellent argument for the usefulness of the SBAR format for surgical patients, and illustrate their point nicely with a case study to finish the paper to give concrete examples of how the SBAR system may be used in real-life situations. The next section of this paper will discuss more broadly the importance of the SBAR system in nursing practice.
Importance of SBAR Format as a Communication Tool
The SBAR technique is used internationally, and the United Kingdom's National Health Service promotes it in their Institute for Innovation and Improvement to "frame conversations – especially critical ones – which require immediate action" (National Health Service, 2012, p. 1). One example of a critical conversation that could benefit from the SBAR technique is the conversation a nurse can have with a physician if the nurse is concerned about some aspect of a patient's condition. Maureen Bowman, director of the Beaumont Hospital in Royal Oaks, Michigan, notes "Nurses and physicians don't always communicate information in the same manner. Nurses look at the broad picture and want to give details, and physicians want the pertinent clinical information quickly" (Wood, 2012, p. 2). Debra Wood, RN, author of the article, notes that the SBAR provides a framework which can make nurse-physician communication easier and more effective (Wood, 2012, p. 3). The National Health Service furthermore notes that it allows the staff to communicate "effectively and assertively, reducing the need for repetition" (National Health Service, 2012, p. 5). In the fast-paced environment of most healthcare settings, reducing the need for repetition in and of itself can prove to be a powerful tool for saving time while not cutting corners on the quality of patient care. Mary Schroeder, MSN, in her article on this subject, also notes that the SBAR technique promotes patient safety at any stage in the patient's medical journey by helping to create "an environment that allows individuals to speak up and express their concerns" (Schroeder, 2012, p. 53), and she advocates, in a hospital situation, that the SBAR communication take place at the patient's bedside, so that the patient be included in the circle of communication (Schroeder, 2012, p. 54). Thus, the SBAR technique can prove to be effective not only for perioperative patients, but for patients in general, as good communication skills are requisite for healthcare professionals no matter what the setting or the patient situation.
Conclusion
In conclusion, the authors of "Hand-Off Communication: A Requisite for Perioperative Patient Safety" do an excellent job of outlining the critical need for good communication in the complex world of surgical care and give concrete examples of what transitions in the patient's surgical journey necessitate good, effective reporting which can be helped by the SBAR technique. More broadly, nurses caring for patients in all situations could benefit from this communication framework in order to report effectively, precisely and quickly to their fellow healthcare workers. The use of the SBAR technique can help increase patient safety and improve patient outcomes, which should be the goal for all nursing care.
Works Cited
Amato-Kealy, Elaine J., Barba, Marianne P., and Vesky, Ryan J. (2008). Hand-Off Communication: A Requisite for Perioperative Patient Safety. AORN Journal. 88 (5) 763-774
National Health Services Institute for Innovation and Improvement. (2012). SBAR: Situation- Background-Assessment-Recommendation Model. Retrieved from: www.institute.nhs.uk/quality_and_service_improvement_tools/sbar_situation_background_assessment_recommendation
Schroeder, Mary Jane. Looking to Improve Your Bedside Report? Try SBAR. Nursing Made Incredibly Easy Magazine. 9 (5). 53-54.
Wood, Debra. (2008). SBAR Improves Communication in Patient Hand-Offs. AMN Healthcare.
Retrieved from: www.nurse zone.com/nursing-news-events/more-features/SBAR- Improves-Communication-in-Patient-Handoffs-2176.aspx
Stuck with your GCSE Coursework?
Get in touch with one of our experts for instant help!
Messenger
Live chat
Time is precious
don't waste it!
Get instant essay
writing help!
Plagiarism-free
guarantee
Privacy
guarantee
Secure
checkout
Money back
guarantee
Get a Free E-Book ($50 in value)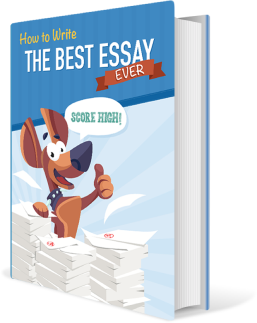 How To Write The Best Essay Ever!