Informatics, Personal Statement Example
This Personal Statement was written by one of our professional writers.

You are free to use it as an inspiration or a source for your own work.
When I moved with my family from Vietnam to U.S. about four and half years ago, I barely spoke English, thus, I enrolled in an ESL program. After successfully completing the program, I enrolled at Bellevue College (Bellevue) to pursue an associate degree in nursing because I hoped it would allow me to make positive difference in the lives of others. However, my experiences at a nursing home made me realized I am too emotionally sensitive for the nursing profession, thus, I explored other career options and eventually found my calling in informatics. This is why I am excited to study informatics (IT) at University of Washington (UW) which has one of the most distinguished IT program in the nation.
I have enjoyed the courses in informatics I have taken at Bellevue and am confident I have made the right career choice. We are now living in quite exciting times when it comes to information technology. Technological progress over the last few decades has only increased the role of information technology in both professional and personal areas. Businesses now accumulate data at an unprecedented rate but not all information is created equal. Thus, one of the greatest challenges facing businesses now is not collecting information but utilizing them in a manner that help accomplish business objectives. Until businesses figure out how to separate relevant data from noise, the information databases are of little use. Thus, the focus is now on figuring out ways to use rich troves of data more efficiently. I am also encouraged in choosing informatics as my major by the fact that information technologies are not limited to big corporations only but are now accessible and affordable by even small businesses as well. These advances in information technologies are helping businesses improve the quality of decisions and make their operations more efficient. It is reasonable to assume that the demand for information technology experts will only continue to expand and at global scale as more and more developing countries including Vietnam catch up with the rest of the world.
UW's IT program appeals to me because it is especially geared towards teaching students how to help businesses better manage their information resources and utilize them to develop both short-term and long-term plans. In addition, the program also prepares students for graduate education at other leading universities in the nation. My college career will not end with undergraduate degree since I also plan to pursue my masters in IT, preferably at UW. But even if I do not end up at UW for certain reasons, an undergraduate degree from UW will give me an edge when applying to graduate IT programs at other leading U.S. academic institutions.
After completing my undergraduate education at UW, I plan to acquire work experiences at a wide range of multinational companies, especially those targeting developing economies in Asia. My Vietnamese background has helped me develop a strong cultural understanding of many Asian countries and, thus, my academic background as well as cross-cultural skills will be an asset to my future employers. I am also, specifically, targeting multinational companies because one's career prospects increase significantly by developing global perspective. In addition, multinational companies tend to be big and more complex by their very nature which means I will get to work on challenging tasks and learn a lot in a small period of time. These experiences will eventually enable me to open my own IT company which will provide consulting services to both small and big organizations.
I moved with my family to U.S. from Vietnam which is as different from U.S. as it gets when it comes to culture and traditions. In addition, I barely spoke English when I first came to U.S. and my family was not much different which only made it harder to adjust to a new culture. Even before I started ESL program, I took job as a waitress even though I could not even fill out the application form. Putting long hours at work seemed quite an easy job as compared to language problems but I was fortunate to have some co-workers who did everything to accommodate me. Now I have much better understanding of American culture and have also become proficient in English so I feel at home now. But I also treasure the early experiences because they not only helped me become stronger but also taught me valuable things about cultures. One of the things I have learnt about cultures is that they may be different but they all are beautiful. Each culture has certain strengths which other cultures can borrow and vice versa. Most people actually enjoy learning about other cultures and when they do learn about other cultures, they only develop greater appreciation for cultural diversity. I also see cultural diversity as the key to success because only by interacting with others we learn the facts about them and recognize biases that are often promote by the mainstream media and/or other biased parties.
When I first started my college career at Bellevue, my English was still at beginner level, thus, I had to work harder to understand course materials. In addition, I also had the waitress job (which I still have) which left me with only so many hours for academic obligations. My family has limited means, thus, I have been supporting myself on the most part since starting my college career. But I am grateful because not many people are fortunate to come to America and get college education here. The fact that I am the first person in my family to go to college only further inspires me to work hard so that I can set examples for my future generations. College education is an investment in the future and I won a lottery by getting the opportunity to study in America. Thus, I am determined to make the most out of this valuable opportunity because it would also be my way of offering my gratitude to the lady luck.
As implied already, I cannot fully express my gratitude towards this amazing country that has given me an opportunity to build a bright future. Thus, one of my priorities in life is to engage in social work. In fact, I have already worked at a nursing home and a Swedish hospital while I was pursuing my associate degree in nursing. I realize my career ambitions have changed but there are always ways to make difference in the society. One of my goals is to make financial donations to organizations that encourage children from low-income and troubled family backgrounds to go to college. The society prospers when those at the bottom of economic hierarchy rise up the economic chain. In addition, I also eventually plan to leave most of my assets to the society in my will so that future generations continue to benefit from all the opportunities this country has to offer.
Stuck with your Personal Statement?
Get in touch with one of our experts for instant help!
Messenger
Live chat
Time is precious
don't waste it!
Get instant essay
writing help!
Plagiarism-free
guarantee
Privacy
guarantee
Secure
checkout
Money back
guarantee
Get a Free E-Book ($50 in value)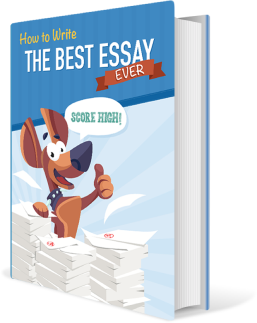 How To Write The Best Essay Ever!