Innovative Disciplinary Methods in Children, Annotated Bibliography Example
This Annotated Bibliography was written by one of our professional writers.

You are free to use it as an inspiration or a source for your own work.
Kamla-Ray (2009) Moral Education of the Child: Whose Responsibility? J Soc Sci, 20(2): 149-156 (2009) Online. < http://www.krepublishers.com/02-Journals/JSS/JSS-20-0-000-09-Web/JSS-20-2-000-09-Abst-PDF/JSS-20-02-149-09–656-Oladipo-S-E/JSS-20-02-149-09–656-Oladipo-S-E-Tt.pdf>
Kamla-Ray examines the elements of moral development in children, and this approach can be successfully used to determine the most effective disciplinary methods. The author emphasizes the cognitive process, and recommends that role playing and self-correction of behaviour should be applied. Kamla-Ray also talks about parenting practices and responsibilities.
Smith, A. (2006) The State of Research on the Effects of Physical Punishment. Social Policy Journal Of New Zealand Te Puna Whakaaro » Issue 27 March 2006 Online. <http://www.msd.govt.nz/about-msd-and-our-work/publications-resources/journals-and-magazines/social-policy-journal/spj27/the-state-of-research-on-effects-of-physical-punishment-27-pages114-127.html>
The most commonly questioned disciplinary method is physical punishment, and the research published by Smith is attempting to explain the difference between discipline and physical punishment, while examining the long term effects of aggression. As the study is attempting to research innovative discipline methods, the article would provide evidence against traditional methods.
Vittrup, B., Holden, G. (2010) Children's assessments of corporal punishment and other disciplinary practices: The role of age, race, SES, and exposure of spanking. Journal of Applied Developmentat Psychology. Vol. 31. (2010) 211-220< http://www.deepdyve.com/lp/elsevier/children-s-assessments-of-corporal-punishment-and-other-disciplinary-IzBYm7fcsd>
According to the authors, the role of discipline should be to build up the capability of self-regulation in children, and the research also talks about the effects of spanking, while it brings some alternative solutions into light. Children should accept parental superiority, no matter which punishment method is used.
Gartrell, D. (2001) Replacing time-out. Young Children • November 2001. <http://www.naeyc.org/files/tyc/file/Gartrell%2001.pdf>
The author examines traditional classroom discipline; their effects and the impact on children's behavior. The importance of democracy in the classroom, encouragement instead of punishment is also promoted through the study. Gartrell emphasizes that teachers should act as leaders, not like bosses.
Nixon, E., Halpenny, A. (2010) Office of the Minister for Children and Youth Affairs Publication. Online. <http://www.tcd.ie/childrensresearchcentre/assets/pdf/Publications/Children's_perspectives_on_parenting_styles.pdf>
The authors talk about the role of parents; namely caregiving, guidance, authority and emotional support, which is important to review when developing innovative disciplinary methods for children at home.
Wilson, E. (nd) Guiding Young Children Series: Discipline Without Punishment. Online. http://pods.dasnr.okstate.edu/docushare/dsweb/Get/Document-2420/T-2329web.pdf
Wilson explains the difference between discipline and punishment, and these definitions would be used during the study, in order to determine the most effective approach to innovative classroom and parental authority-development and disciplinary methods. The different punishment methods, such as spoken and physical, withholding rewards and penalties are analyzed by the author.
Osher, D., Bear, G., Sprague, J., Doyle, W. How Can We Improve School Discipline? Educational Researcher, Vol. 39, No. 1, pp. 48–58 http://web.multco.us/sites/default/files/ccfc/documents/how_can_we_improve_school_discipline.pdf
The authors talk about classroom discipline, behavioral support and the integration of social emotional support into disciplinary methods. The SWPBS approach detailed in the article would be examined and used in the study to develop and evaluate alternative methods.
Clunies-Ross, P., Little, E., Kienhuis, M. (2008) Self-reported and actual use of proactive and reactive classroom management strategies and their relationship with teacher stress and student behavior. Educational Psychology Vol. 28, No. 6, October 2008, 693–710. http://inschoolsuccess.org/teachers/Journal%20Article,%20Proactive%20and%20Reactive%20Classroom%20Management%20Strategies.pdf
The authors emphasize and examine the difference between proactive and reactive disciplinary approaches, concluding that the most effective methods incorporate a proactive and engaged disciplinary scheme.
Arnall, J. (2007) Discipline without distress. Tools for Raising Caring, Responsible Children Without Time-Out, Spanking, Punishment, Or Bribery. Google Ebook. Pp.29-100.
The author talks about the purpose of discipline in the classroom, as well as at home. Chapter 1 determines long run and short run goals for individual children, and emphasizes the fact that while discipline "connects" the relationship, punishment disconnects it.
Stuck with your Annotated Bibliography?
Get in touch with one of our experts for instant help!
Messenger
Live chat
Time is precious
don't waste it!
Get instant essay
writing help!
Plagiarism-free
guarantee
Privacy
guarantee
Secure
checkout
Money back
guarantee
Get a Free E-Book ($50 in value)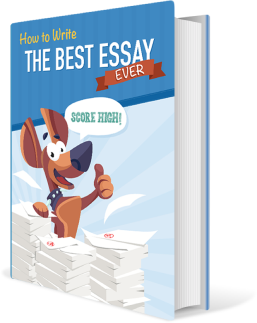 How To Write The Best Essay Ever!