Speaking Out Against Bullying, Speech Example
This Speech was written by one of our professional writers.

You are free to use it as an inspiration or a source for your own work.
Specific Purpose: To address my audience to bring attention to bullying and what is necessary to prevent this act from taking place.
Thesis Statement: Bullying is unacceptable under all circumstances and should not be tolerated by anyone.
Introduction
Attention: Somebody comes up to you and starts making fun of you to the point that it is abusive and very hurtful. Many of us have experienced this exact same situation at some point in our lives, and it has been difficult to accept. Nobody should have to take bullying under any circumstances.
Tie to the Audience: Bullying takes place in school, at work, and even at home.
Thesis and Preview: Today, I would like to address how bullying impacts our lives, and what actions might be taken to prevent this problem from taking place.
Problem: Bullying is a common social problem that occurs in all parts of society. Bullying typically occurs in the younger population, but adults also experience this problem. It is known that approximately 20 percent of all high school students surveyed had experienced bullying on the school grounds over the past year (CDC.gov, 2011). In addition, cyberbullying was reported by 4 percent of students between the ages of 12 and 18 (CDC.gov, 2011).
Workplace bullying is also common, with approximately 41 percent of survey respondents reporting bullying in the prior year (Washington State Department of Labor & Industries, 2011). Unfortunately, bullying may lead to suicidal tendencies in some people, which is a serious and legitimate social concern (Suicide Prevention Resource Center).
Solution: The only solution to bullying is eliminate the problem altogether by paying attention to possible bullying problems, investigating those problems, and to share stories regarding bullying to get the word out (Eyesonbullying.org, 2008). Discussing bullying in schools and in the workplace environment is also important in bringing the issue to others' attention.
Visualization: If you recognize an incident of bullying, it is important to report it and to try to stop the incident from continuing. Getting a person out of a bullying situation is the priority to prevent any further danger or harm. It is important to provide the victim of bullying with a safe environment after the incident has taken place, and to determine if any other action must be taken.
Conclusion
Brakelight/Transition: As you can see, bullying is never a good thing, and should never be tolerated under any circumstances. Eliminating bullying from our society is critical, and this problem should be addressed as quickly as possible to prevent harm to the victims.
Summary: I have addressed the problems related to bullying and what is required to stop a bullying situation from taking place. However, preventing bullying throughout all parts of society requires a collaborative effort from schools, workplaces, and law enforcement officials to prevent this type of victimization and other problems.
Tie Back to the Audience: If you or a loved one has been bullied, you would likely experience feelings of frustration, confusion, low self-esteem, and even worthlessness. By eradicating bullying from our society, there would be a greater sense of harmony and strength. In particular, bullying in schools is very problematic, and must be addressed to restore the fun and youthfulness of the young generation.
Action: I will now pass out a fact sheet regarding bullying to consider some of these problems in greater detail, and will support the fight against bullying in our society.
References
CDC.gov (2011). Understanding bullying. Retrieved from http://www.cdc.gov/ViolencePrevention/pdf/Bullying_Factsheet-a.pdf
Eyesonbullying.org (2008). Eyes on bullying: what can you do? Retrieved from http://www.eyesonbullying.org/pdfs/toolkit.pdf
Suicide Prevention Resource Center. Suicide and bullying: issue brief. Retrieved from http://www.sprc.org/sites/sprc.org/files/library/Suicide_Bullying_Issue_Brief.pdf
Washington State Department of Labor & Industries (2011). Workplace bullying and disruptive behavior: what everyone needs to know. Retrieved from http://www.lni.wa.gov/safety/research/files/bullying.pdf
Time is precious
don't waste it!
Get instant essay
writing help!
Plagiarism-free
guarantee
Privacy
guarantee
Secure
checkout
Money back
guarantee
Get a Free E-Book ($50 in value)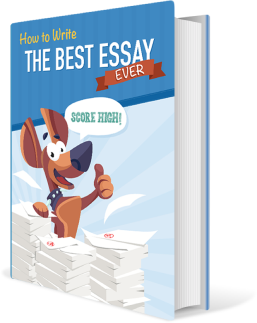 How To Write The Best Essay Ever!