Is the Criminal Justice System Racist? SWOT Analysis Example
This SWOT analysis was written by one of our professional writers.

You are free to use it as an inspiration or a source for your own work.
All communities strive to achieve a utopian society. It has been due to the long-held discrimination throughout the ages that many individuals today believe that the criminal justice system is completely racist. The majority of the individuals who argue this belief are those who feel discriminated. For example, an African American is likely to feel segregated in a court of law where the majority, if not all, of the individuals within the court are White. What these individuals must keep in mind, however, is that the criminal justice system has been perfected throughout the ages. The United States now holds a criminal justice system in which race, ethnicity, and/or sex do not matter anymore. The American criminal justice system is now polarized from all that is racist, segregated, and discriminated. On that note, it is a fair statement to state that the criminal justice system is not at all subject; it deals with individuals on the basis of their own perspective crime.
The reason as to some individuals belief that the criminal justice system is corrupt in regards to it being racist is because of the actions that have been taken against certain individuals in the past. History has shown that just like humanity, the United States of American is not perfect. However, through years of improvement, the criminal justice system has been able to reach a state in which individuals are not condemned for the kind of clothing that they wear of the color of their skin. Rather, it has been proven time and again that the criminal justice system nowadays is based off of the completely decision of the seriousness of a certain crime. In addition to that claim, court decisions are made by the amount of evidence of guilt that is provided for a certain court case. Another aspect that might play in to the decision of a certain crime might be the gravity of the crimes that have been committed in the past by the instigator of that certain crime.          
With these factors, it is not difficult to believe that the American criminal justice system is not racist. However, this is not to say that the system is perfected. Like any other thing, the system could use major improvements. A major improvement that could be made in the criminal justice system is the manner in which a jury is carried out. Despite the fact that system is not racist in ideology, the system could become racist due to the prejudices taken by the grand jury. Due to the fact that a grand jury often involves the mix of many individuals in order to help a judge decide if a certain individual is guilty of a certain crime committed or not, the grand jury may be racist towards concentrated groups of individuals. For example, if a White male born and raised in a farm in Mississippi who has been instructed his whole life about the manner in which African Americans should be mistreated were to be put in a grand jury where an African American committed murder against a White male, the decision would most probably not be in the African American's favor. Of course, this could be a huge stereotype that is being made, but for the sake of explanation, the stereotype serves its purpose.
A major factor that is used in the criminal justice system in order to convict an individual of a certain crime is evidence. If an African American were to be accused of murder, evidence for the said murder would be necessary. In other words, "al subjects are innocent until proven guilty." Clearly, this has changed and adapted from the previously held idea that "all subjects are guilty until proven innocent." What the former means is that all individual convicted of a crime are not to be condemned until proper evidence and witnesses are able to state without flaw that a certain individual is guilty of his or her actions. Now, are there people who are wrongly convicted of certain crimes? Of course. As stated before, there is absolutely no criminal justice system that is perfect in the world today.
An argument that is commonly made in order to fortify the idea that the criminal justice system is indeed racist is when two individual of difference race and color commit the exact same crime but end up getting different sentences. This argument is most often made by the victim's families, for they believe that their family member's crime is less grave than the other individual's crime. What these families must comprehend, however, is that the decision is made out of what the grand jury and judge believes is the best alternative for the individual. When sentencing a person, everything must be taken into account. What is meant by this is that despite the fact that a person may have committed the exact same crime as another person of different race and color, one of those individuals might have an extensive criminal record already. If this were to be the case, then it cannot be expected that both of those individuals will be eligible to receive the same punishment. This would be due to the fact that it would be unfair for both individuals to receive the same punishment, despite that the crime would have been the same. Though this might be confusing at best, it is important to understand that all decisions within a court of law are made with secrecy and objectivity, as opposed to the common belief that they are carried out with subjectivity.
It is a fair statement to state that the criminal justice system is not at all subject; it deals with individuals on the basis of their own perspective crime. Seldom do both individuals receive the same sentence due to the fact that there are always different kinds of factors that could play significant roles in deciding what course of action should be taken. It is imperative that all citizens understand that the American criminal justice system is in no way, shape, or form racist. The reason as to why there are many held beliefs that the system is, indeed, a racist one is often due to unfortunate personal experiences by other individuals.
References
Bureau of Justice Statistics.Retrieved from www.bjs.gov/content/justsys.cfm
The National Center for Victims of Crime. (2012). The Criminal Justice System. Retrieved from http://www.victimsofcrime.org/help-for-crime-victims/get-help-bulletins-for-crime-victims/the-criminal-justice-system
The United States Department of Justice. (n.d.). Criminal Justice System as a CounterTerrorism Tool | DOJ | Department of Justice. Retrieved from http://www.justice.gov/cjs
Stuck with your SWOT analysis?
Get in touch with one of our experts for instant help!
Messenger
Live chat
Time is precious
don't waste it!
Get instant essay
writing help!
Plagiarism-free
guarantee
Privacy
guarantee
Secure
checkout
Money back
guarantee
Get a Free E-Book ($50 in value)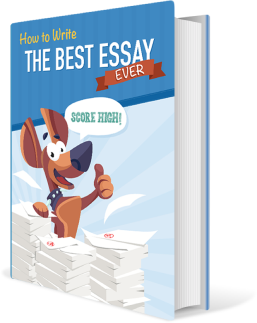 How To Write The Best Essay Ever!